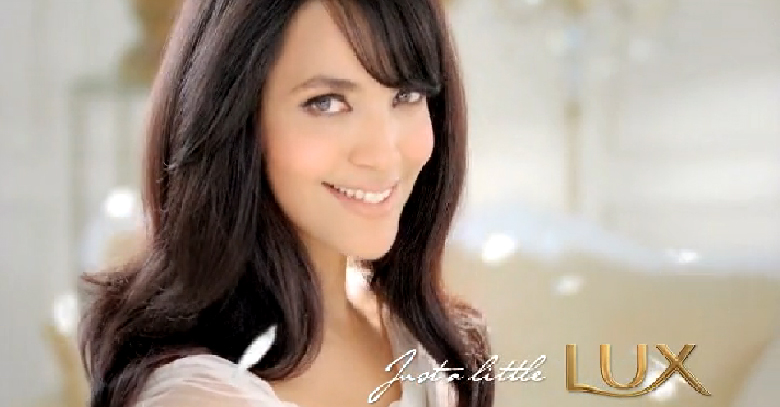 The epitome of beauty, charisma, stardom and glamour; Lux releases its new TVC for Lux White Soap, featuring Pakistani model, Amina Sheikh as its most recent beauty face.
One cannot simply underestimate the power of celebrity endorsements in advertisements. They exercise such a massive influence on a brand that they can easily make it a huge success or simply reduce it into nonexistence.
Throughout time, we have seen famous faces marketing products of all sorts but when it comes to luxury brands, a celebrity involvement can harm more than help.
Easy as it may sound, but associating a superstar with a luxury brand is not a piece of cake. The target market for such goods has more wealth and is shrewd and careful when making their buying choices. Thus, a brand has to exercise heavy brainstorming while linking the right personality to the product image.
In the subcontinent, the marketing strategy of using celebrity endorsements is a very old ingredient in the recipe of making luxury brands a success. Instant fame is guaranteed even without much concern on the personality combination of the brand with its endorsee.
Lux has been a very popular luxury brand to utilize the tool of celebrity associations. From Babra Sharif to Katrina Kaif, Reema to Meera, Vaneeza Ahmed to Iman Ali; the beauty brand has been supported by powerful actresses of both Bollywood and Lollywood.
The very recent ad of Lux White features the very beautiful Aminah Sheikh. She became the new face to flaunt the prestigious brand in the new TVC while the handsome Emmad Irfani gets swoon away by her beauty and charm.
Lux's campaigns have always received amazing responses from the audience. Its target market loves to see its favorite brand being promoted by their favorite stars which in turn has added value to the beauty product.
Its choice of celebrity endorsement has bestowed special attributes upon the brand that it may have lacked otherwise.
Unilever and Lux are always striving to choose the best stars to keep the Lux ritual of famous faces alive. Thus, with time, Lux has managed to conquer the hearts and minds of consumers, with its luxurious ads and magnificent endorsements of superstars.