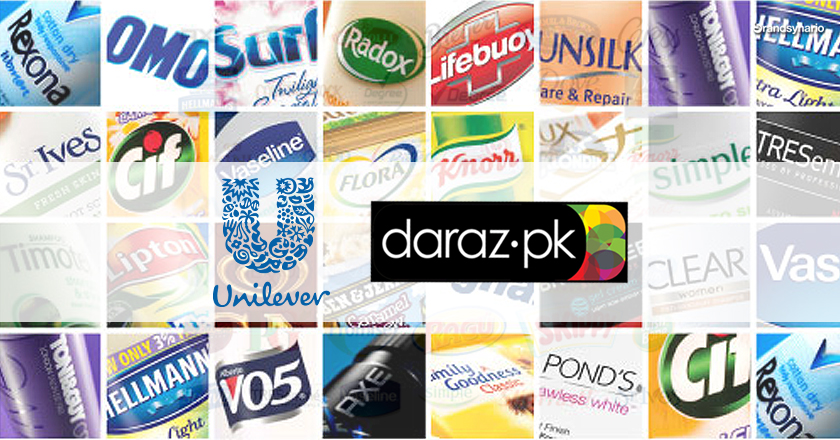 Unilever Pakistan has collaborated with Daraz.pk, an online shopping portal owned by Rocket Internet to provide FMCG products through online retail shopping in Pakistan. 
With this step, the multi-billion dollar FMCG Company is now the first organization to provide online grocery and consumer products in Pakistan. 
Tech savvy Pakistani consumers will now be able to purchase Unilever's wide range of consumer, beauty and personal care products from the online portal.
The rising trend of internet usage and mobile penetration has made Pakistan one of the highly potential markets. According to Unilever, the initiative is the first of many more plans to go live within this year. 
Amir Paracha, VP – Customer Development, Unilever Pakistan Limited, highlighted, "Despite being a developing country, we have found Pakistan to be highly adaptive to innovation. E-Commerce in Pakistan is forecasted to generate a turnover of PKR 4 billion over the next 5 years, with much of this growth being driven by beauty & personal care products. At Unilever, we believe in the potential of e-Commerce and are working to make it one of our core channels for customer outreach. The idea is simple; who wants to go through the hassle of shopping in supermarkets, wait for car park and long queues when your favorite Unilever items can be delivered to your doorstep."
The trend of online shopping in Pakistan that started with websites like Shophive and Belicity has now gained momentum with various international and local efforts.  So far, the initiatives have mainly been taken in the fashion and food category.
However, it is yet to be seen how Pakistanis will react towards online grocery and consumer product shopping.