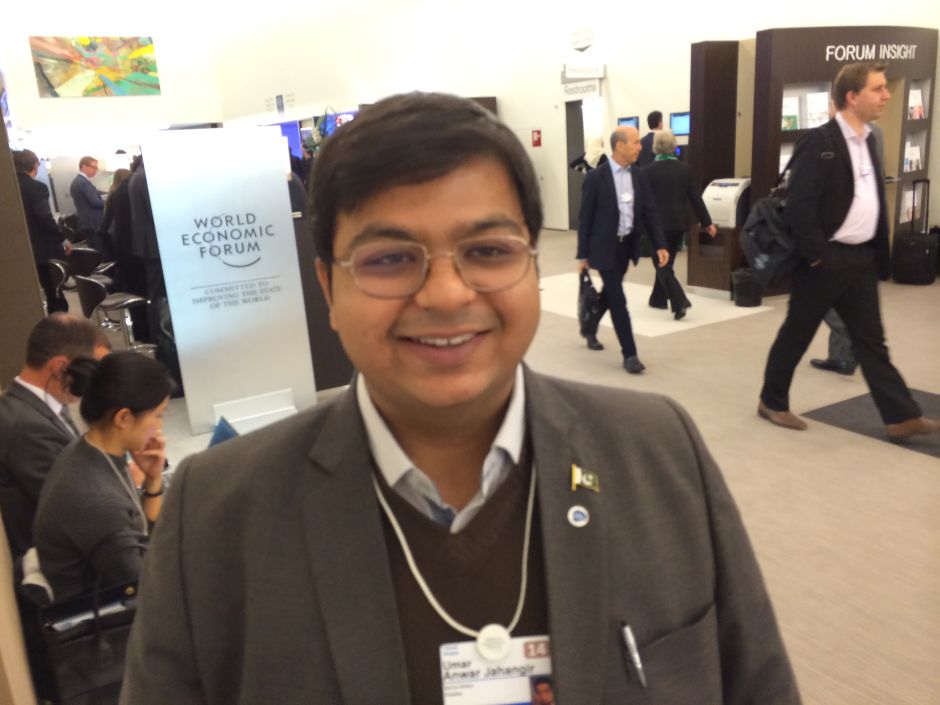 Umar Anwar Jahangir, a 21-years-old entrepreneur and philanthropist from Pakistan has made his place among 50 best young minds of the world.
Umar who is currently a medical student, a CEO and a head of non-profit organization was the youngest guy to attend World Economic Forum meeting held at Davos, Switzerland last year. He participated as a member of Global Shapers group which includes active young leaders making contributions around the globe.
"Being young has not been a barrier at the Forum. We're given a natural voice at the table, people actually listen to us and were involved in all kinds of high level debates," told Umar.
Davos last year hosted business and political entrepreneurs from around the world in World Economic Forum's annual meeting. The event included 220 sessions with discussions focusing on global issues of poverty, environment, international conflicts and the possible solutions to these issues. The median age of participants was 53, but then there was this 21-year old Umar Jahangir, who had no less initiative than other participants.
Read more: 7 Must Follow Tips for Young Techpreneurs in Pakistan
Jahangir initiated Bahria Medics, a group of philanthropists from the institute working for blood collection, health screenings and distribution of drugs free of cost in Karachi. He also founded a company named Rumi Strategies that provide job related trainings and is working as the CEO of it.
While talking to Telegraph, Umar said:
"I wanted to help people from an early age. Many said to me: 'if you want to help people, help them when they graduate'. I replied: 'The time is never going to come.' If you want to help people, you have to help them right now, because if you're putting it off now, you're always going to find a reason to put it off later."

"I had to fight really hard to make all of this, and I had to take some really big risks," he further added.
Checkout his interview at Telegraph.co.uk.