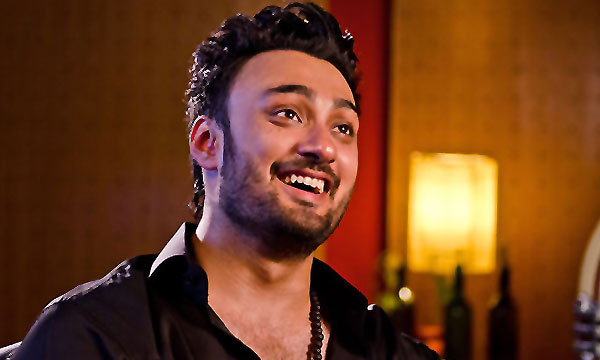 After singing for Coke Studio Pakistan and ultimately becoming a heart-throb for Pakistani fan girls, cool boy Umair Jaswal would like to take up some more of our attention by pulling a Hamza Abbasi on all of us via his Facebook.
Umair Jaswal is apparently not happy by the way Indian Idol contestants sang the track, Tere Bin which was composed and originally produced by Uzair Jaswal, Tere Bin and it's composing credits were granted to an Indian composer by the name of Amal Malik. The composition credits of this song originally belong to Uzair Jaswal and Sarmad Ghafoor however Sonakshi Sinha in appraising the talented kids accredited it to this Amal guy.
Take a look at his status:
[fb_embed_post href="https://www.facebook.com/Official.UmairJaswal/posts/1163014097058394/" width="550″/]
Also take a look at this video where Sonakshi Sinha is accrediting composer Amal for the song Tere Bin, which was a huge hit in our country.
There is no doubt on the fact that Tere Bin is a beautiful melody and composition and it was created by our musicians and people from across the border whether they are praising or criticizing need to make factual and honest points.
Related: Hamza Ali Abbasi Reacts to Saif Ali Khan's Comment on Pakistan