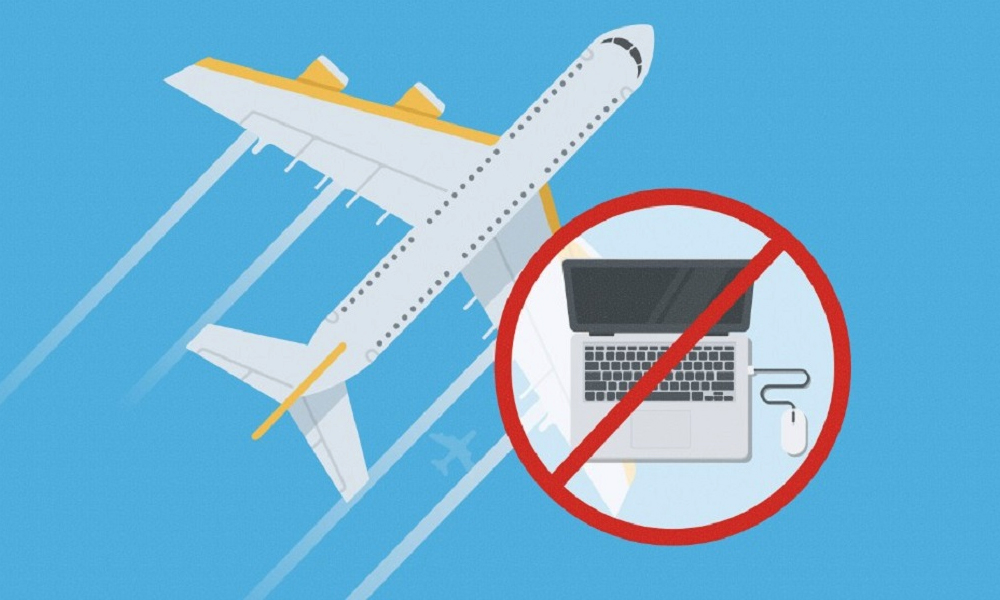 Passengers travelling to the United States were just coming to terms with the news on the electronic ban. Now, Great Britain has also announced a similar ban on devices larger than a mobile phone on plane cabins for flights coming into the UK from 6 Muslim countries.
The #electronicsban will affect the following Muslim countries.
Turkey
Lebanon
Jordan
Egypt
Tunisia
Saudi Arabia
The restriction covers all electronic devices which are bigger than a normal smartphone measuring 16cm by 9.3cm, anything larger will have to be checked in with the passengers' luggage.
The ban was ordered by Prime Minister, Theresa May on Tuesday after a meeting with aviation security. The main reason being cited for the electronic devices being banned is due to an imminent threat posed by Al Qaeda.
The US security officials revealed that terrorists are now pursuing innovative measures and may carry out attacks with devices such as laptop bombs. 
UK airlines which are operating non-stop flights from the countries affected by the ban are:
British Airways
EasyJet
Jet2.com
Monarch
Thomas Cook
Thomson
Overseas flights included in the ban are the following:
Pegasus Airlines
Turkish Airlines
Royal Jordanian
Atlas-Global Airlines
Tunis Airlines
Saudi Airways
Read more on the US electronic devices ban here!
Trump Bans Electronic Devices on Flights from 8 Muslim Countries! [View List]
Stay tuned to Brandsynario for latest news and updates.