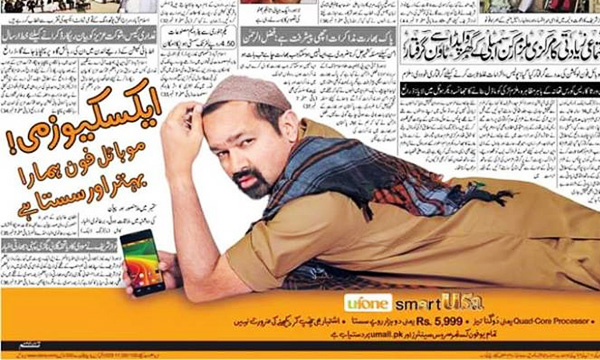 Ufone has done it again! The network is out with a new print ad mocking the latest Mobilink Nargis Fakhri Ad controversy. After the recent Mobilink venture that displayed Nargis Fakhri on the front pages of a local newspaper, Ufone has retorted with Faisal Qureshi lying in the same position, holding the U5a Smartphone, selling for Rs. 5,999.
Ufone is known for hilarious TV and print ads and the humorous Ufone commercials have become their trademark during recent years.
The network decided to take advantage from the Mobilink Nargis Fakhri controversy, twisting it a bit to give it their usual humorous touch. Faisal Qureshi appeared on the front page of the same newspaper in the exact same pose with the tagline saying; 'Axcuse me, Mobile Phone humara sasta aur behtar hay', giving a clear message with a fun element.
Have a look at the ad below;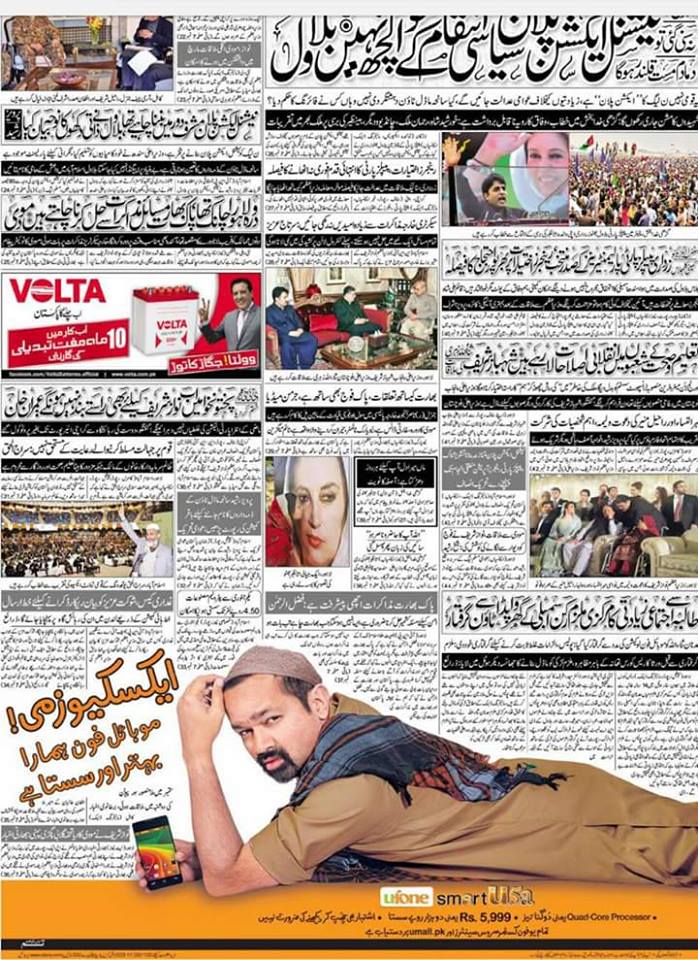 Nargis Fakhri Responds to Mobilink Jazz X Print Ad Controversy
Faisal daringly wore the Islamic cap with an Arabic cotton scarf (Rumaal) in the print ad. Let's see how the Pakistani critics and social media responds to this move especially after the Nargis Fakhri ad controversy, content and pose.
See the Nargis Fakhri Mobilink Print Ad below;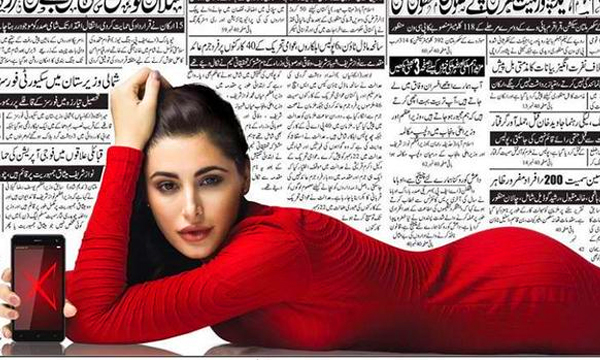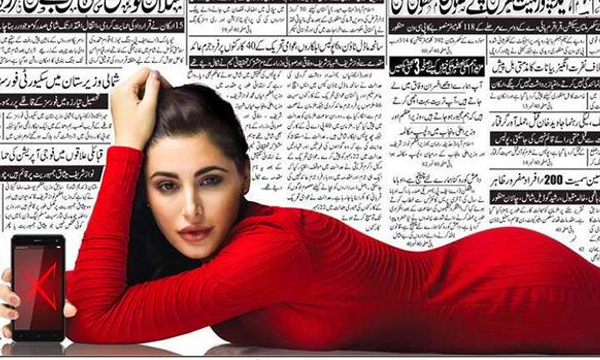 Will this ad stir the same amount of uneasiness as it did with the Mobilink Nargis Fakhri ad or will people laugh it off? Let's wait and watch.
Nargis Fakhri Endorses Mobilink With #AaRahaHaiX – Watch TVC & Print Ad
Stay tuned to Brandsynario for further updates!