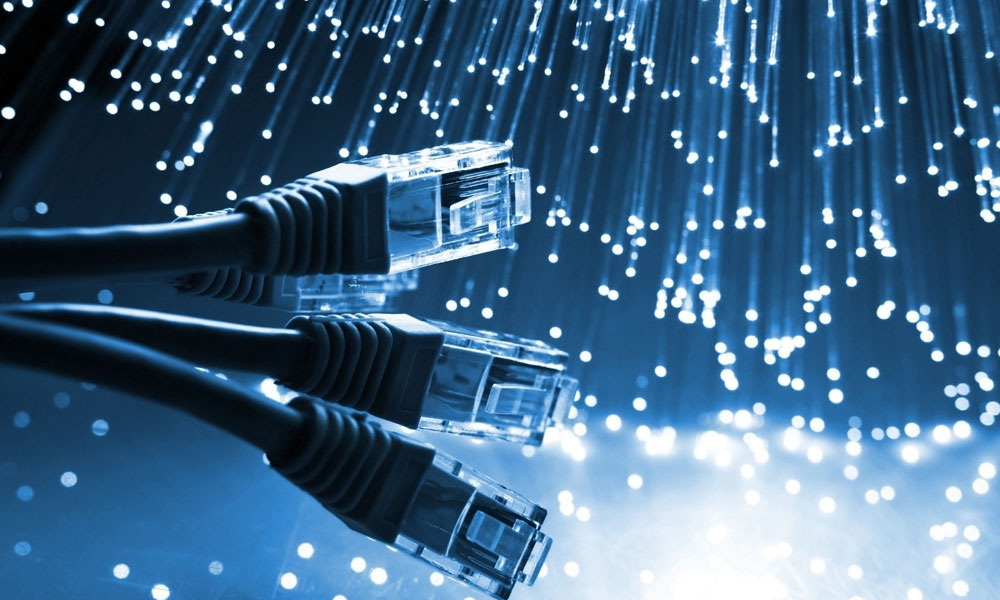 Update: Yesterday, all of Pakistan seemed to be a damsel in distress when the internet service was down. At first, it seemed like a normal up and down as PTCL does face speed issues at times. However, this issue was not restricted to a certain house, area, or city, it was across the entire nation.
On the other hand, telecom service provider, Ufone also seemed to face a similar experience when the SMS and 3G services were impacted. Majority of the users were stripped of services. The service provider is one of PTCL's biggest customer, and a sister concern. Apparently, 2G was working normally for Ufone, while PTCL's landline and other services also seemed to be doing just fine.
But the question is, why were other services working, and how come to PTCL and Ufone were the companies which were affected whereas the rest were working perfectly fine.  Industry experts are not convinced with the cable cut theory. one of the CEOs of an ISP  ruled out the possibility of a media cut. "It's for sure not a media cut or fault", he said.
Ufone UWatch Launched For Children's Security: Specs & Features
Another contributor who deals with networks from Karachi accepted that cable cuts could be the root cause of the PTCL outage. He added that this is not the usual cable cut issue the company faces if it was a cut in the first place. "These cuts were very special for sure; at the most unfortunate places that triggered a countrywide outage"
If it were indeed multiple cable cuts, then it's a badly designed network: Pervez Iftikhar
Mr. Imran Janjua, General Manager PR at PTCL, said that PTCL's network is designed for business continuity and high availability.
"However, due to abnormal cuts in our cables in different remote parts of the country, internet services were impacted which have been fully restored."
Mr. Janjua further said that a high-level investigation committee has been constituted to determine the root cause of the outage.
For now, it is too early to come to any conclusion as to what happened, why, and specifically who was targeted. The story will continue to develop in the upcoming days.
Pakistan Reacts to Slow Internet Crisis
Pakistanis could not handle their internet and services getting washed from the grid, so they decided to bash the situation, here is how it happened:
Ant:I'm slow
Snail:No I'm Slow
Tortoise:I'm Slowest#PTCL :Rishte Main To Hum tumhaare Baap Lagte Hain

— Ahsan 🇵🇰 (@AhsanNadeem_) December 26, 2016
#PTCL trying to restore their services 😛

PTCL BB 😀 pic.twitter.com/w7PkuVrpgE

— خان صاحب 🇵🇰 (@za_marah) December 26, 2016
When Someone Says:#PTCL-BB lgwa ly, Bhot Fast hy. pic.twitter.com/pr3mSiQ2iq

— Mr. Bilal Qazaafi ® (@BilalQazaafi_) December 26, 2016
https://twitter.com/KhanLalapk/status/813458724979404800
#PTCL finally got a legit reason to not work

— Maھa (@NoWonder_Woman) December 26, 2016
Dear Customers : Have a Good Time With Your Families.
Regards: #PTCL

— مریم 🎶 (@parhloMaryam) December 26, 2016
And I thought my life was as miserable as any life could get but then there are #PTCL users out there

— Ayesha. (@ayeshah197) December 26, 2016
When someone said #PTCL is now active
Pakistani be like pic.twitter.com/gr50k2OdBf

— ڈی leemع (@AleemDeSaith) December 26, 2016
https://twitter.com/Hii_Helloow/status/813438169538592768
Ufone K Sarifeen Ko Calling, Balance Charging Or SMS Sending Me Shadeed Mushkilat Ka Samna#Ufone #AyanAli k janay sy company ko nuksaan 😛 pic.twitter.com/Se5EdAroWW

— Kamran Shabbir (@kamranshabbirks) December 26, 2016
Intelligently mocked by #Zong 😝#PTCL #ptcldown #UFONE pic.twitter.com/bjzOrBRNT0

— Muhammad Farooq (@faruqkh1) December 26, 2016
PTCL, Netflix Collaborate to Bring Netflix Content in Pakistan
#PTCL: Hello to the future.
Future: Tu rehn de.:D

— Isma Naz (@Ixma_Naz) December 26, 2016
#ptcl and #ufone both dead! Lord what should I do now?

— Sidra Rizvi (@Sidra_Rizvi) December 26, 2016
#PTCL
She:konsa net use krty ho?
He:ptcl
She:month ka kia daity ho?
He:galian

— سریف پیپ (@sharef_bacha) December 26, 2016
While #PTCL deprived me of internet the entire day, I got a chance to sit with my parents…

Achay loug hain!
😂

— Naila Inayat (@nailainayat) December 26, 2016
Choor Network 😠 #Ufone tum nahe Hooo 😬😬

— ALi ßAßA 😎 (@Mans37757174Ali) December 15, 2016
#PTCL and #Ufone services are down

Btw #PTCL BB speed is always down😂😂😂

— خان صاحب 🇵🇰 (@za_marah) December 26, 2016
Forcing all to spend time with our families. Credit goes to #Ufone and #PTCL 😁

— PAKISTAN 🇵🇰 (@UmarFarooqGL) December 26, 2016
When u take the"Mannequin Challenge"so seriously,tht u start a company out of it…#PTCL 🚫 #UFONE ❎ @PTCLOfficial z a legend of our times😐

— Truncus arteriosus (@encephalocele_) December 26, 2016
#Ufone down since last one hour, who will compensate business loss no #cs in #pakistan

— Kamal Faridi (@KamalFaridi) December 26, 2016
Stay tuned to Brandsynario for more news and updates.
---
Pakistan seems to be struggling with sluggish internet speed. The reason behind the fault is said to be a fault in IMEWE cable system surfaced near Jeddah that's causing the degradation in internet services.
When at full speed and with its design capacity, the IMEWE cable provides a full-speed of transporting 3.84Tbps of bandwidth. Pakistan's major consumer of IMEWE cable and all ISPs is PTCL. The impact of the fault has affected the service and must have impacted the provider too.
ETTR (estimate time to resolve) for IMEWE isn't communicated as of yet.
Stay tuned to Brandsynario for more news and updates.