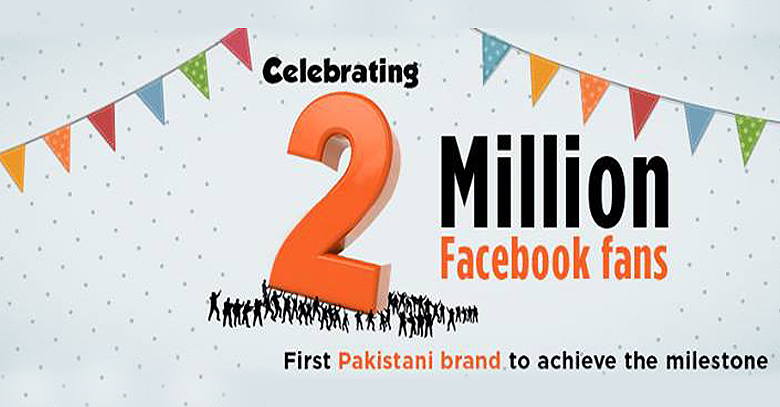 By Zoya Anwer
The much acclaimed Pakistani telecommunications brand, Ufone became the first local brand to surpass 2 Million fans on its Facebook page. This is indeed an achievement for the brand as well as the advertising agency, Strategic Alliancez (SA), which handles its social media presence.

Strategic Alliancez (SA) is a digital branding consultancy firm from Lahore. The agency was also awarded the P@SHA award for best performance in social media.

Ufone started to use the platform of Facebook back in 2012 and hit 507,000 fans. This progress got still until the agency came up with unique web and communications design to give a boost and hence safely landing it to the position it got today.

Some highlights of this year include the promotional strategy through the "14th August, Independence Day". This campaign attracted almost 18,881 fans with 11 posts reaching more than 208,000 likes, shares and comments in just 5 days while the four rival brands only managed to get hardly 13,000 interfaces.

In the mid of this year, Ufone also launched its "Uth Pack: Life On Kar" campaign which was a motivating lifestyle campaign targeting the youth, which is the biggest consumer of Facebook. The attractive advertising promotion was able to draw a feedback of more than 18 Million in terms of 164,000 fans, 28,000 discussions and got an interaction rate of 41%, the average of the industry normally being 8.4% only.

Following Ufone, Mobilink also exceeded 2 Million fans on Facebook, all due to the raging "Pakistan Idol", a reality-singing competition.