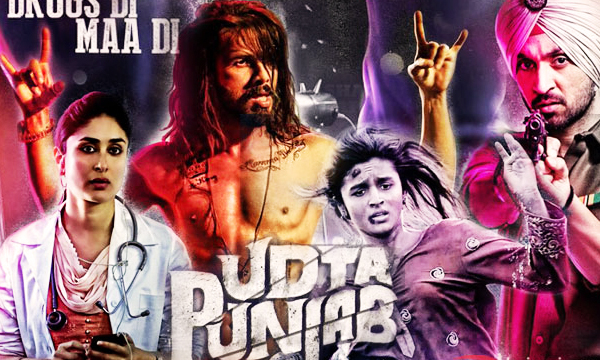 The multi-starrer movie based on a controversial subject of drug addiction, Udta Punjab just released today. Shahid Kapoor, Alia Bhatt and Kareena Kapoor starrer faced a number of issues from India's censor board but was shown a green flag to hit theatres with as many as 89 cuts.
Where all this controversy was worrisome for the cast and director, it also became the reason that pulled a great number of audiences to the cinemas despite the movie being leaked 2 days earlier than the original release.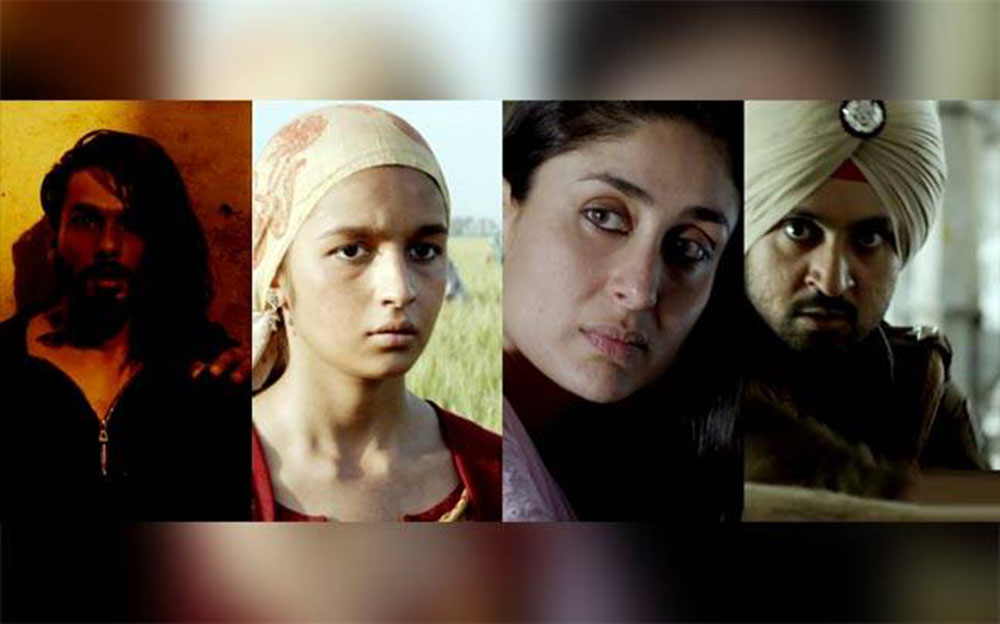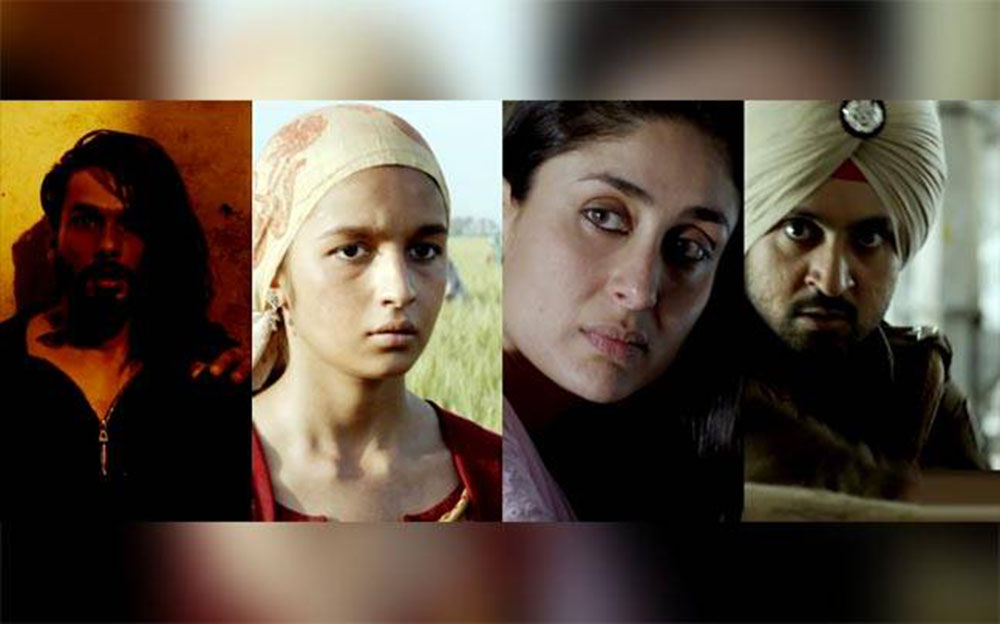 The movie is garnering great reviews and response; the performances of Shahid Kapoor and Alia Bhatt are appreciated by everyone who have watched the film. It's not only journalists and film critics who are praising acting calibre of the cast and storyline, but the Bollywood stars also remain in awe after watching the movie.
Alia Bhatt Opens Up About Trouble Amongst 'Udta Punjab' Co-stars
See what Bollywood celebrities had to say about the movie:
At a special screening of the movie, Katrina Kaif praised Shahid Kapoor and Alia Bhatt's work.
Katrina Kaif calls #UdtaPunjab outstanding; says @shahidkapoor @aliaa08 are UNBELIEVABLE!https://t.co/A2ZhlsUXGx

— Bollywood Hungama (@Bollyhungama) June 17, 2016
Eminent film director, Mahesh Bhatt gave her a kiss of appreciation on her daughter's cheek after watching her film.
Blockbuster-Kiss: An overjoyed @MaheshNBhatt expresses his joy towards @aliaa08 's performance in #UdtaPunjab pic.twitter.com/ATE2vQb2Vp

— Faridoon Shahryar (@iFaridoon) June 17, 2016
#UdtaPunjab FABULOUS! Period! Every single frame!
Ps- reality is even more brutal… Anyone censoring reality? #DrugsDiMaadi @FuhSePhantom

— Aditi Rao Hydari (@aditiraohydari) June 17, 2016
Just watched #UdtaPunjab!!! Mind, heart and soul shaken. Every beat so honest. POWERFUL performances and a brave brave TEAM. Kudos.

— Dia Mirza (@deespeak) June 16, 2016
People are stunned by Shahid Kapoor's performance and couldn't stop praising his work.
You don't know if it is @shahidkapoor or Tommy Singh really. Splendid! #UdtaPunjab

— mukesh chhabra CSA (@CastingChhabra) June 17, 2016
Udta Punjab: Indian Censor Board Demands 94 Cuts in the Movie
Namrata Joshi at Hindu Times regarded this movie as the finest work. She was of the opinion that there are minor flaws in the movie that can easily be overlooked in comparison to the message the movie is giving as well as the mind blowing performances of the cast.
"A choppy but wholly worthwhile trip."
According to Indian Express, the movie is worth all the fuss. This publishing company also reflected the same idea as that of Hindustan Times and stated that no one would opt for nitpicking in front of such a powerful message and such amazing performances.
"This is the kind of film that has something to say, and it says it with both flair and conviction."
The Huffington Post India thinks that the movie is a rush of blood to the head. The narration of the movie is arresting and the director did justice in portraying the emotions in the right way.
"Rough patches notwithstanding, Udta Punjab is an undeniably exhilarating watch, a trip truly worth taking (downer included)."
In addition to renowned publicists, when it comes to blogs, the most popular celebrity blog, MissMalini calls it a movie that has every sort of emotions.
REVIEW: There's no emotion that #UdtaPunjab won't make you feel.https://t.co/KfqdjNSwFo @FuhSePhantom @aliaa08 @shahidkapoor @diljitdosanjh

— MissMalini (@MissMalini) June 17, 2016
General audience is also very happy with the performance and the strong message that is being portrayed in the movie. Here is what people are sharing about the movie on their social media:
#UdtaPunjab is bold, brave and brilliant with bravura performances. Watch it!

— taran adarsh (@taran_adarsh) June 17, 2016
In one line "#UdtaPunjab won my Heart." @shahidkapoor #KareenaKapoor @diljitdosanjh @aliaa08
Award Winning Performances…🏆
✌😎✊

— Sankit (@sankitdreams) June 17, 2016
https://twitter.com/Armaanj4u/status/743735868221882376
#UdtaPunjab is a cinematic drug. Can't able to get over of it. Loved it totally. @shahidkapoor you are mindblowing bhai. Kya kaam kiya hai!

— Raghuvendra Singh (@raghuvendras) June 17, 2016
Our Verdict
If we take all the positive hype under consideration and immense appreciation Shahid Kapoor and Alia Bhatt are receiving from their colleagues as well as the general public, who wouldn't want to watch this movie?
We read all the reviews and critics carefully and we can safely tell you that there will be a few aspects that you won't like or would short fall of your expectation, but you won't mind them owing to the stellar cast, their mesmerizing performance and a very strongly bold story line .
It's a must watch!
Stay tuned to Brandsynario for more updates.