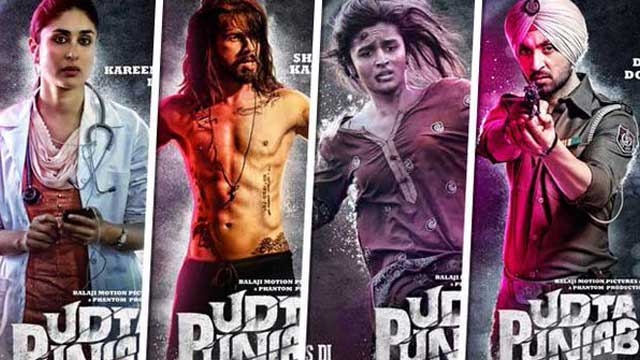 UPDATE: The news about ban on Udta Punjab came out as a shock for all, specially Shahid's fans who took to social media to show support. In response to them, the maker of the film Anurag Kashyap tweeted that the movie has not been banned.
"For the record ,"Udta Punjab" is not banned. The examining committe has deferred the decision to Revising and due process is on. And due process takes it own time so please abstain for spreading a BAN rumour. There is nothing to speak on the subject as of now. A film is banned only when examining, revising and FCAT all three refuse certificate . And then you fight it out in Supreme Court," tweeted Anurag Kashyap.
However, the CBFC has asked for 94 cuts in the movie. These are as follows:
---
The Censor Board of Film Certification (CBFC) refused to show a green flag to Abhishek Chauby's film Udta Punjab that stars Shahid Kapoor, Alia Bhatt and Kareena Kapoor as the lead cast.
According to CBFC, it refused certification primarily because of abusive language used in the movie. However, the Udta Punjab team has asserted that a certificate is not issued to the movie by CBFC yet, asking to edit foul-mouthed dialogues.
According to the production team of Udta Punjab, omission of these dialogues will snatch away the core essence of the movie.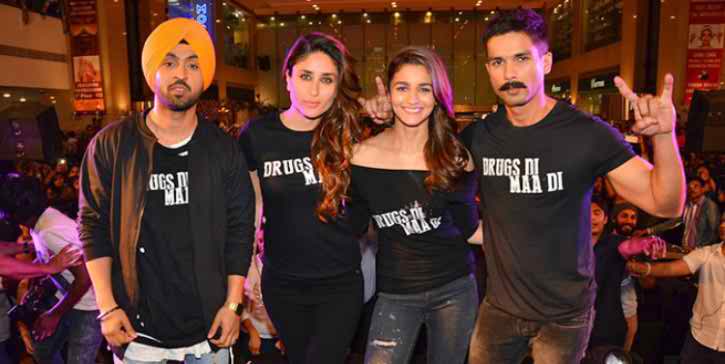 Many people are of the opinion that CBFC's sudden objection over abusive language is questionable as no eyebrows were raised when the movie trailer was released.
CBFC's objection only emerged after the movie faced a backlash from Punjab's political party. This is why many people believe censor board's stance is influenced by political affairs.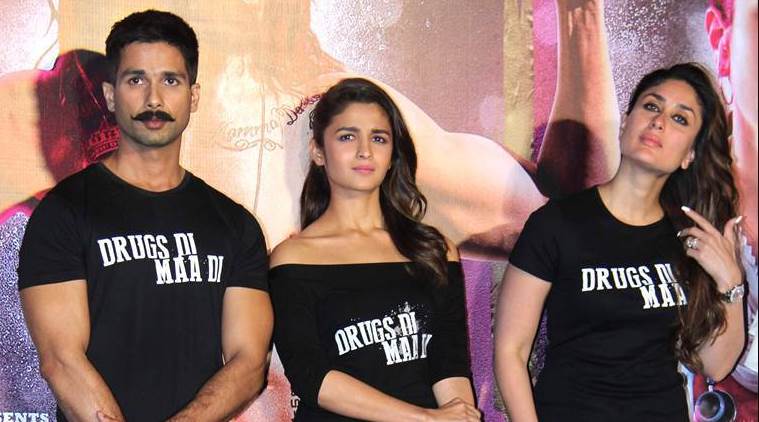 The movie is also facing protests from Punjab's ruling party Shiromani Akali Dal, showing their discontent with the film's subject and claimed that the movie portrays a wrong image of Punjabis.
Watch the  Udta Punjab trailer below:
Udta Punjab is a movie based on the controversial subject of drugs and how the youth of today falls for this crippling addiction. The movie is supposed to hit theaters on June 17th.
Udta Punjab Movie Trailer & First Look Released: Shahid Kapoor Stuns as a Drug Addict Rockstar
Stay tuned to Brandsynario for more updates.