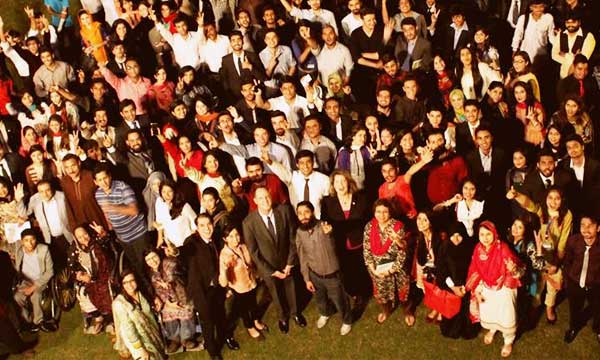 So you've spent a few years away from home, working hard on your degree, tucked away somewhere in the United States, but now that you're back in Pakistan – what's next?
One great option for you is to enter the Education USA Pakistan Alumni Network, the first official alumni network for U.S. grads in Pakistan: a space where U.S. university alumni can meet and network with other like-minded individuals.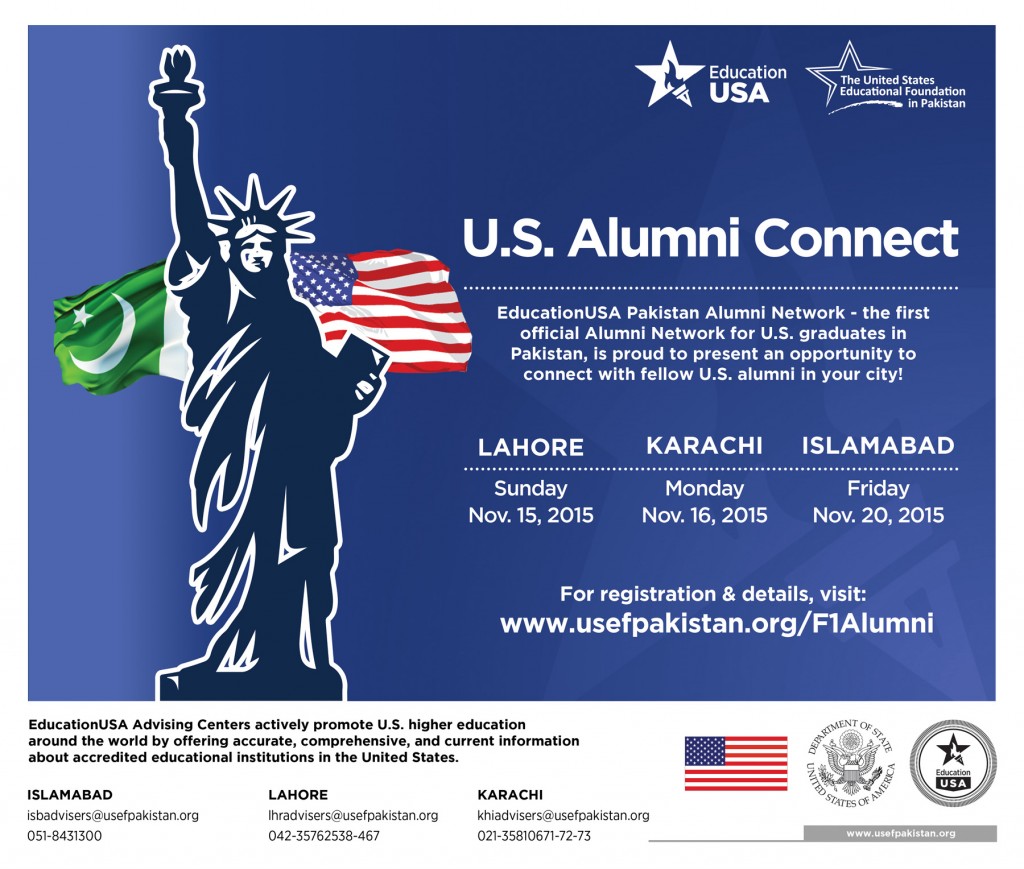 The kick-off event – the U.S. Alumni Connect – will take place in Karachi, Islamabad and Lahore. Attending the event are alumni from all walks of life, from successful entrepreneurs to public policy makers to multinational executives. Familiar faces and emerging visionaries will be available, so be prepared to meet and talk with people who are the driving forces of change in their respective industries.
The Alumni Network expects to organize networking opportunities, mentorship programs, and job fairs.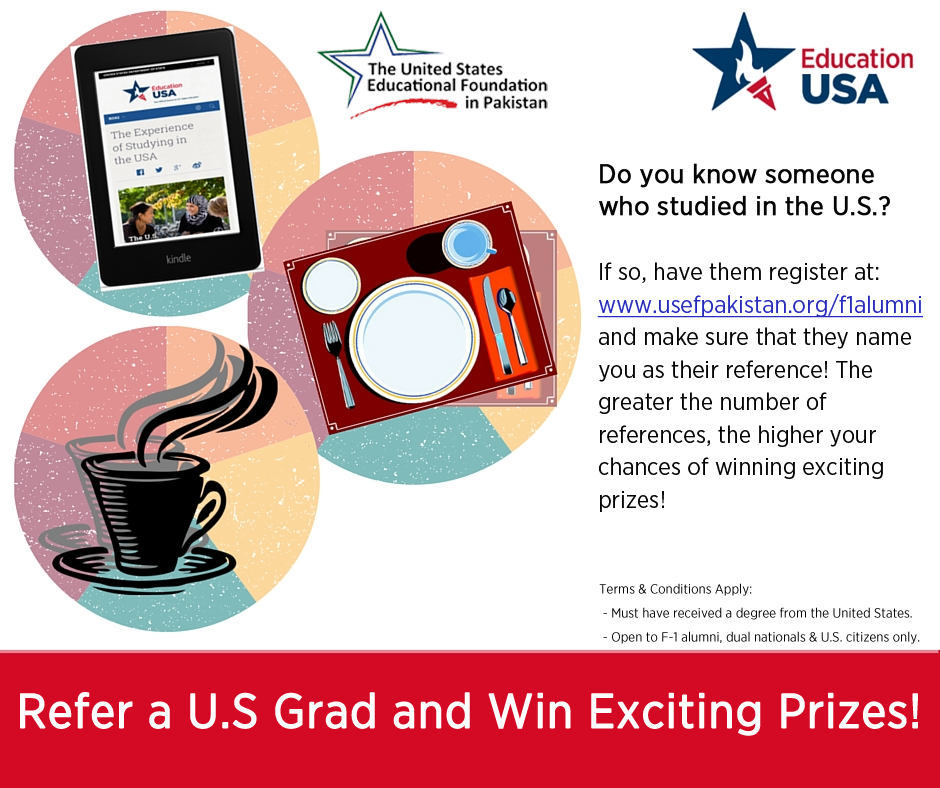 Registration is open and interested applicants can go to the following link: http://www.usefpakistan.org/f1alumni.