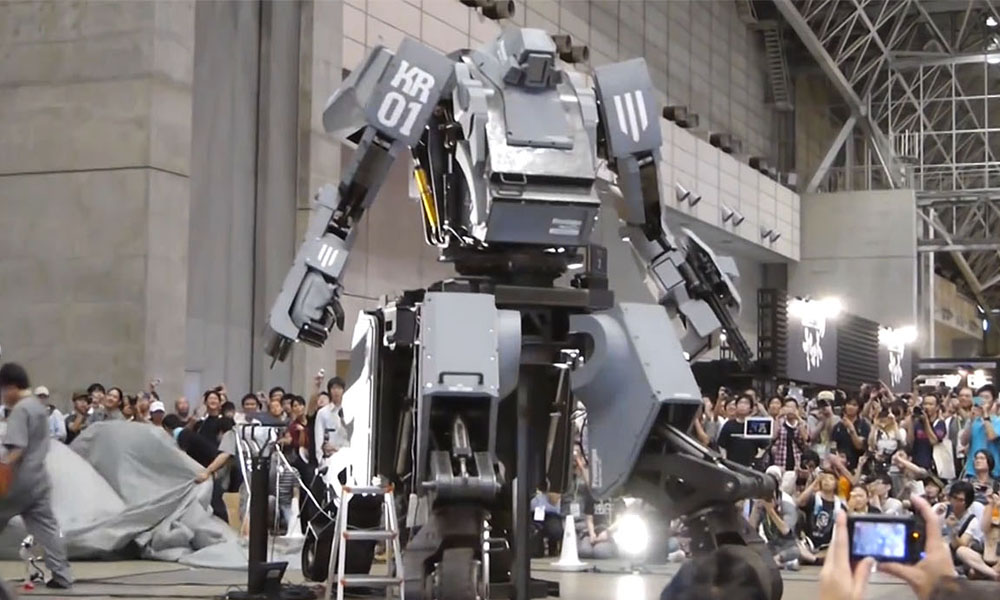 Clash of the Titans is about to get real and heavy as U.S.A and Japan will be meeting together in the most rowdy robot race ever witnessed in history!
Straight out of a Transformers movie, U.S. first fully functional, monstrous machine the MegaBot Mark II will come for together for robot-on- robot duel with the Japanese robot Kuratas.
"We just finished tightening the bolts on the Mark II, America's first fully-functional giant fighting robot," said the MegaBots team official in the battle invitation video to the Japanese.
"We have a giant robot, you have a giant robot, You know what needs to happen. We challenge you to a duel."
Check out U.S.A's robot combat invitation video to Japan here.
[dailymotion id="x2w59kz"]
Suidobashi Heavy Industry, the makers of fighting robot Kuratas did not hesitate in slamming down the rival robot and agreed to the colossal challenge in a response video.
[dailymotion id="x2wxt1m"]
"Yeah. I will fight. Absolutely," declared the firm's chief Kogoro Kurata, "But you know, we really need a melee combat. If we are going to win this, I want to punch them to scrap and knock them down to do it."
The titanic armored robots are approximately 4 meters tall. While Mark II weighs 5400 kg, has tank-liked tracks and is activated by a team of two; Kuratas weighs 5000 kg, two arms and a one person cockpit.
Mark II features guns that can hurl giant paint balls at more than 100 miles per hour while Kuratas is developed for both melee and BB projectile combat.
Although the actual match will take place next year, robot geeks can not wait for the ultimate robotic knockdown of the century.
Apparently, this U.S.A vs Japan machine match will surpass other robot competitions like RoboCup.
While Japan claims itself to be the real cultivators of the giant robot culture, let's see if it snatches away the heavyweight robot title or is crushed by the tech expertise of U.S.A.
Which nation's robot will you be rooting for? Share with us in the comments below.