Salma Zahid and Iqra Khalid, two Pakistani women of Canada's Liberal Party ousted their opponents in the 2015 Canadian federal election held on Monday. The Liberal Party has reclaimed its 20-year-old grip on Scarborough Centre which was lost in the last election. With 50.5 percent votes, Zahid unseated Roxanne James, a Conservative candidate who won in 2011.
According to a report, Salma Zahid received 13,376 votes, James gathered 8,080, Alex Wilson of the NDP had 3,096 votes, Libertarian Katerina Anroutsous garnered 986, and Lindsay Thompson of the Green party had 638 votes.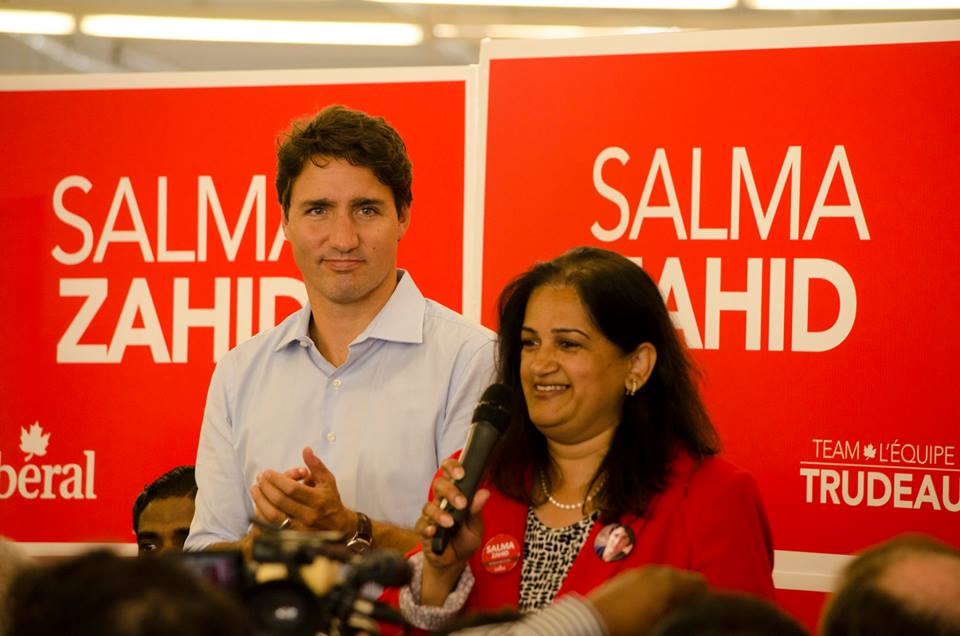 "Scarborough families tonight voted for real change," the MP said during a gathering arranged to celebrate her victory. She is determined to work hard for her people. "I will work hard to deliver the results they deserve," she added.
Read: Pakistani Actress Tasmina Ahmed Shaikh Wins UK Elections 2015
As an agent of real change, Zahid's is eager to meet the challenges through transit infrastructure, youth employment and moving to repeal the Conservatives' Bill C-24. She stated:
"The Liberal Party has a plan to meet these challenges. We will:
Double infrastructure investment to nearly $125 billion over the next 10 years, including a major investment in public transit. This will mean more money for the subway, light rail and Go Transit in Scarborough.
Create 120,000 jobs for young Canadians over three years through a renewed youth employment strategy. This includes 5,000 green jobs, such as positions as interpreters and guides in national parks like Scarborough's Rouge Park.
Immediately move to repeal the Conservative Party's discriminatory Bill C24, which effectively creates two classes of Canadian citizens by threatening to strip some of their citizenship and send them to countries they've never known.
There is no such thing as two classes of Canadian citizens — a Canadian is a Canadian is a Canadian."
Another Pakistani-born Liberal candidate who shone in the Canadian national election is Iqra Khalid. She defeated Conservative incumbent Bob Dechert in Mississauga–Erin Mills riding. The first-time candidate swept to victory in a hard-fought scuffle because of the anti-Muslim agenda of the Conservative Party.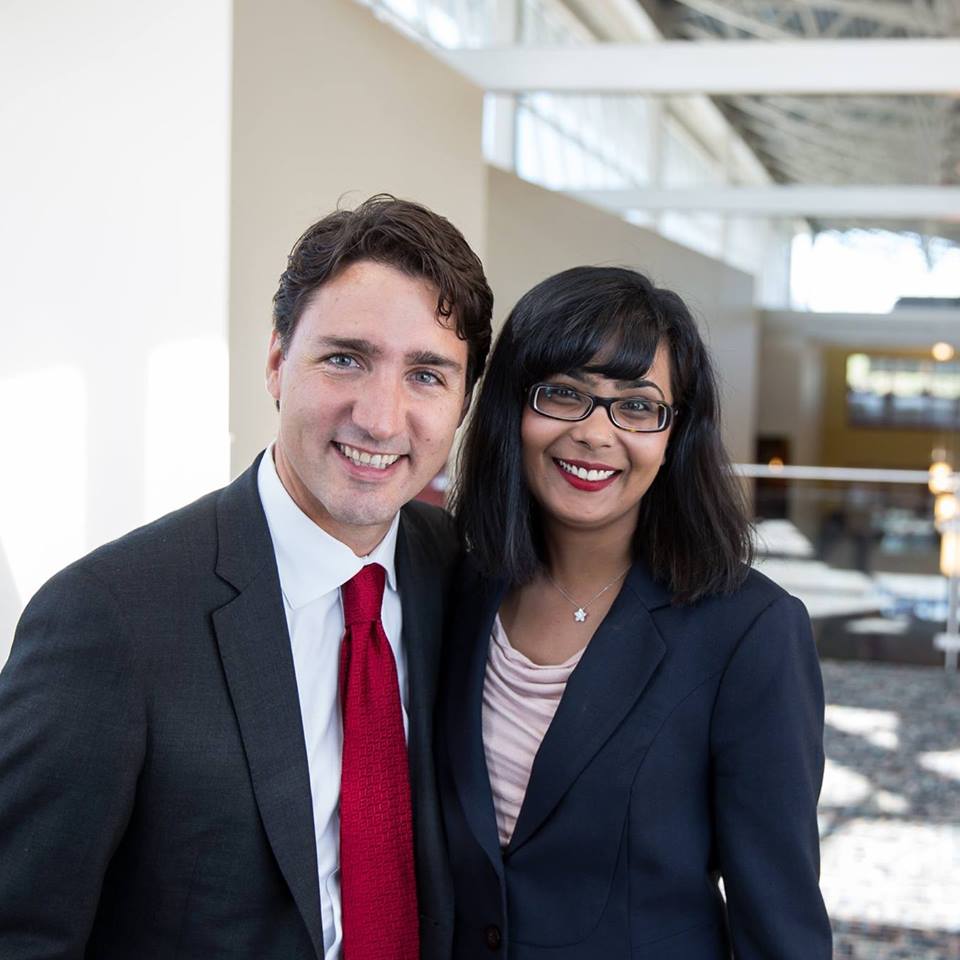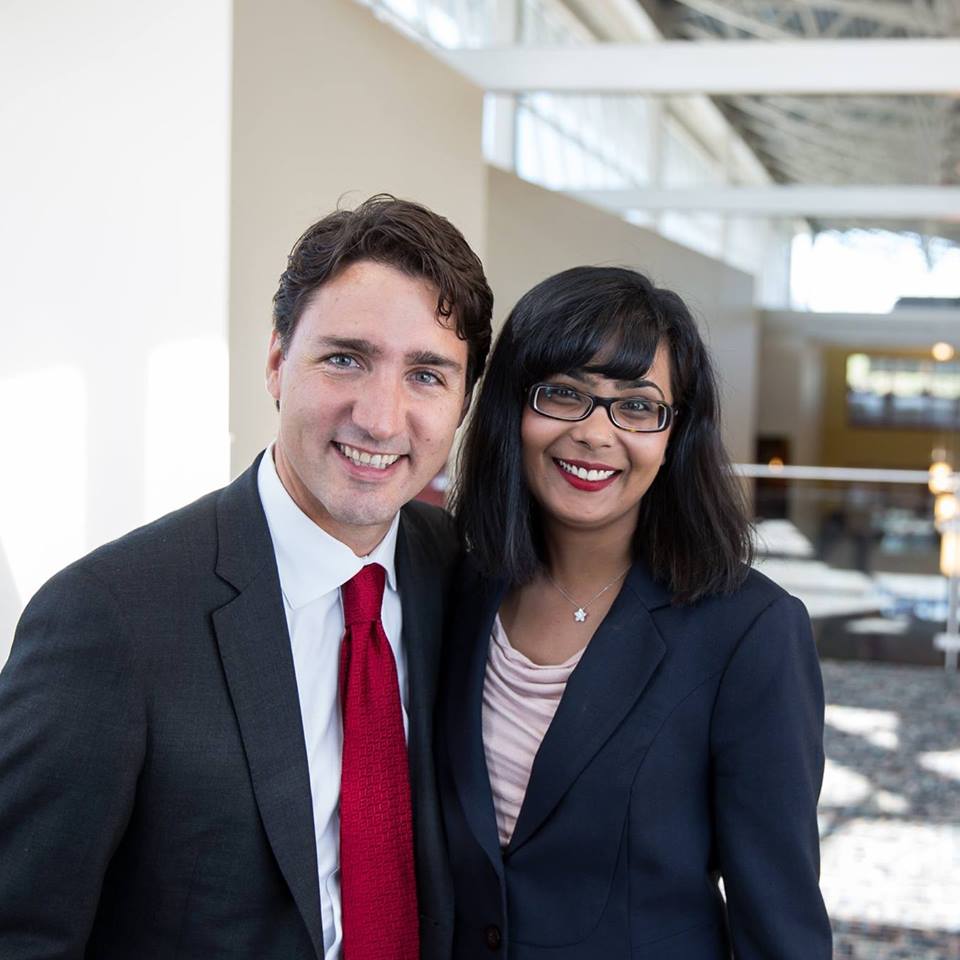 Mississauga–Erin Mills is a Muslim majority electoral district and more than 16 percent of the riding's population identified themselves as Muslims in the 2011 National Household Survey.
Read: Pakistani Naz Shah Defeats George Galloway In General Elections UK 2015
The young Pakistani is keen to strengthen ties among citizens and take the nation to greater heights. She immigrated to Canada in the late 1990's from England, where she began her formal schooling. She graduated from York University in 2007 and later obtained her Juris Doctor. She is now working as a legal professional with the City of Mississauga.