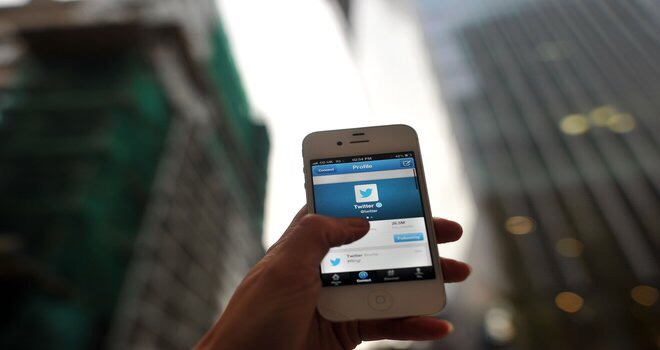 If you have noticed a little change in your Twitter account which is now looking dull then you are not the only one to feel that way. Twitter has removed customized wallpapers from users' home pages, notifications and timelines on Monday. Users can now only see a plain white background while viewing their timelines, profiles and notifications in place of their original customized backgrounds.
Read More: Twitter Update – Heart your Favorite Tweets Instead of Star-ing them
The 'blinding white' background is replacing users' customized wallpapers and backgrounds. Earlier, users were able to change the background images of their profiles and were able to set wallpapers that appear on Twitter's website.
According to a Twitter spokesperson, "We're removing background images from the home and notifications timelines on web for all users," he further said, "Now, background images are only available where logged-in users will see them publicly (Tweet pages, list pages and collections pages). You can find help center content about customizing your design and where it's visible on Twitter here."
Also See: Twitter Increases Character Limit on Direct Messages
According to sources, this sudden change of keeping white background is not new for Twitter as the company started removing backgrounds from new user profiles last year when the profiles were in the process of redesigning. As a result, Twitter introduced new 'more fun' user profiles to new users first and later rolled out to more people.
The leading social network website has not yet revealed its reasons for removing wallpapers from users profile and now all users have is a colorless background on their timelines.
Read More: Twitter's New Feature – Now You Can Retweet with Comments
The company says that the old Twitter background still appears in places here "logged-in users will see them publicly" but there's no way for users to change it back on their home feed or profiles. The background still appears on individuals tweets, on topic-based collection pages and lists.
The background settings can be changed for these above-mentioned areas of Twitter from the website's main settings menu and under the 'design' tab. Users can find the site's pre-made background images and tools to upload their own photos under this tab.
Earlier the custom backgrounds or images would appear when people looked at their own profiles as well as when others view a person's profile. Even if you try to make a change and add the background or change the color again, for a moment it will show up but after clicking the site a little, it will disappear again. Twitter has already confirmed this change but is not willing to provide any justification for it.
Many Twitter users were unhappy with this step and showed their disappointment through their tweets. Following are some of the tweets:
So Twitter has decided to change all the profiles to a white background, the same thing Myspace did right before they went down in flames!

— DW Sin (@DW_Sin_) July 20, 2015
Web twitter changed again, and now there's no way to change the homepage background to be anything other than BLINDING WHITE.

— Jackson Tyler (@headfallsoff) July 20, 2015
Twitter killed everyone's backgrounds without even a mention to users via @twitter. Now my UI is #boringtwitterhttp://t.co/6azuRywyy0

— Danny Sullivan (@dannysullivan) July 21, 2015
twitter seriously needs to reinstate backgrounds again. bring back my hot pink.

— Peter Bright (@DrPizza) July 21, 2015
twitter took away my lisa frank sticker background how am I supposed to live like this

— Megan Brennan (@megthebrennan) July 20, 2015
Twitter is still all white!! It hurts my eyes! The screen is to bright! No this isn't a metaphor- sorry

— che gilson (@CheGilson) July 21, 2015
That new Twitter background on web be all pic.twitter.com/q8T8MeqFt4

— Sean Percival (@Percival) July 21, 2015