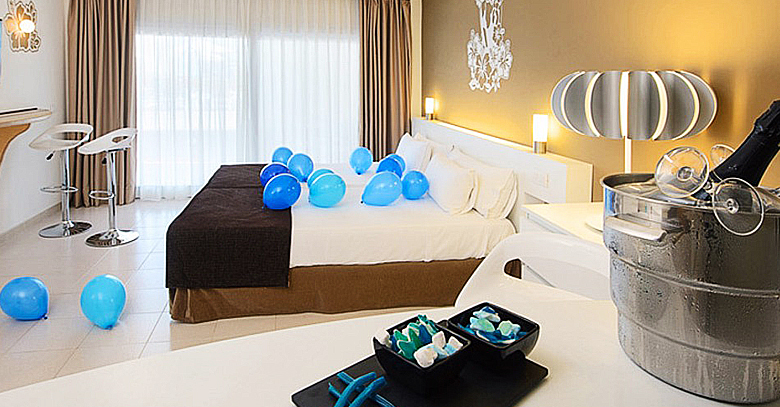 For vacationers seeking a peace of mind and some me-time, staying disconnected from a smartphone and all things tech is a big relief. But if your idea of paradise is mingling with other Tweetaholics, then the "First Twitter Experience hotel", named Sol Wave House, is here for you.
Located on the Spanish island of Majorca, the Sol Wave House uses the engaging power of social media as a way to enhance its overall hotel experience.
The Opening of hotel took place just a year ago. It features Twitter-themed rooms, drinks and a virtual community called #SocialWave that is created for visitors to interact and mingle with one another.
Guests at Sol Wave tweet each other by logging onto Twitter via a special web application which is available only through the hotel's Wi-Fi. Once inside, guests can share pictures, send private messages, see who's online, find out where other visitors are staying inside the hotel and much more.
Director social media, Sol Wave House Mr. Marco Fanton expressed his thoughts in an interview to TIME quoting that guests at Sol Wave House see the community as a fun and interactive extension. He further stated that guests share their holiday experience through social networks like Facebook, Twitter, Instagram.
At Sol Wave House Twitter theme include #TwitterPoolParty on Fridays where one can drink a Twitter-inspired cocktail or enjoy in the 'Twitter Party Suite' once the guest breaks the ice.
These private party suites host up to four guests and come with bubbly, sparkling blue balloons, hashtag licorice and a mirror that stirs up a tweet-worthy moment. Guests can make requests to have their minibars restocked by using #FillMyFridge hashtag and can order food and drink by just tweeting @SolWaveHouse.
So if you are a Twitter freak, doors to paradise just opened for you. Would you make a grab or not, let us know through your comments?