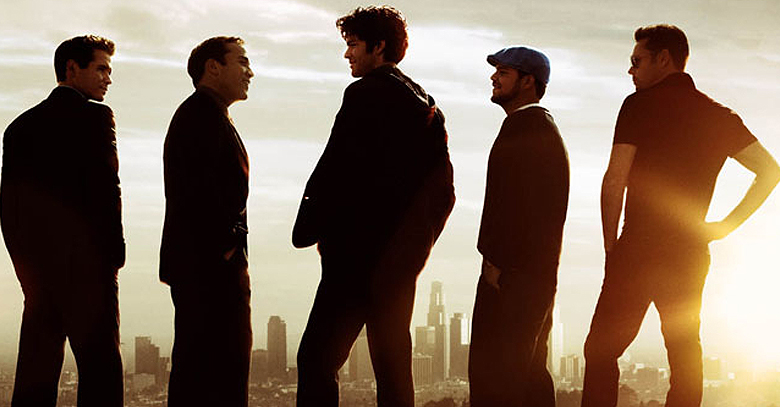 Millions of Ari Gold fans around the world wanted to know this and it's finally out.
Yes, there is going to be a movie made on the famous Entourage, which would mean that the fans can re-live the epic moments and hopefully create new ones with the golden five. 
The Chase Brothers – Vince and Johhny Drama – Eric "E" Murphy, Turtle and especially Ari Gold have all been retained in the cast for the movie. The Entrouge movie will hit the cinemas fall of next year.
HBO series Entourage was an American comedy-drama television series that premiered on HBO in 2004 and concluded in September 2011, after eight seasons.
The series was created and largely written by Doug Ellin, who on Wednesday morning tweeted and confirmed the long looming rumor that Entourage is soon going to be a movie.
The series has been nominated for 25 Primetime Emmy Awards, Golden Globe Awards and Guild of America Awards in different categories such as acting, directing, and writing and for Outstanding Comedy Series
Elin Doug, the writer cum creator of the series-soon to be a movie also mentioned the starting date of the movie to be January 16th, that is next year. But most outstandingly the writer also tweeted a picture of the decided cast with himself, that's striking news since the hold-up for the movie has been an issue for the doyens of the project regarding the backend.
Jeremy Piven (Ari Gold) initially received a larger backend deal than any of the other actors – even the lead AdrianGrenier (Vince), Kevin Connolly (E), Jerry Ferrara (Turtle) and Kevin Dillon (Johnny 'Drama' Chase) – couldn't match up with Piven's paycheck.
Understandably so, the character of Ari was never intended to be the lead but it soon took the limelight off from the supposed lead actors Vince and Eric as Jeremy Piven lived the role of the real life agent (Ari Emanuel) to an amazing level of zeal with his skilled and seasoned acting skills.
The series is co-produced by famous Hollywood Movie Actor 'Mark Wahlberg', who also makes an appearance in the show in its pilot episode.
A little Entourage trivia suggests that Mark Wahlberg has made 'Entourage' as an inspired dramatic representation of his own life story. How he and his friends started it off in Hollywood and Mark made a name for himself as a movie star with Ari Emanuel who is the actor's closest friend and his agent till date, much like the character Vince Chase and Ari Gold.