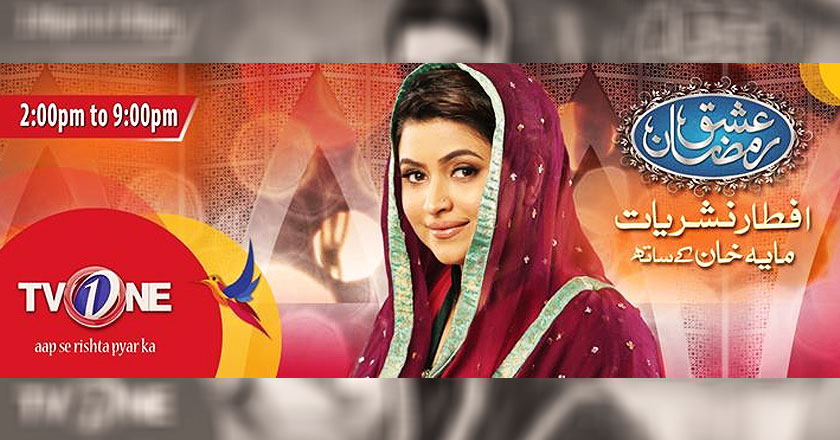 TV One's Ramazan transmission 'Ishq Ramazan' is all set to go on air, hosted by our very own couple-harassing, Maya Khan.  Find out the timings and the registration process below:
http://www.brandsynario.com/ishq-ramazan-transmission-tv-one-registration-passes-prizes-timings-ost/
Keeping in mind the significance of the Holy month of Ramazan, the show's main theme revolves around love for Allah and Humanity. The special transmission will start on 1st Ramazan and will continue throughout the Holy month.
Also see:  Maya Khan is Back on TV
The promotion of the program has already started and auditions for Naat Khuwans have begun.
Timings:
The timings for the 'Ishq Ramazan' will be as follow:
Sehri Transmission: 1 AM to 6 AM hosted by Shabir Abu Talib
Iftar Transmission: 2 PM to 9 PM hosted by Maya Khan
Registration Details:
Book yourselves for inspiring talks and soul-stirring Naats on the following numbers:
0334-1865633
0334-1865611
Stay tuned to Brandsynario for more details.