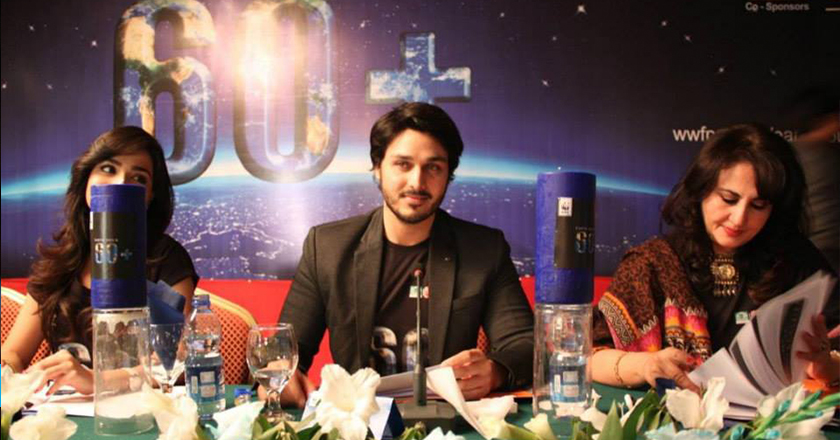 By Nida Mokhtar
World Wide Fund for Nature-Pakistan, inaugurated earth hour on February 15, 2014 in a ceremony held in a local hotel. Celebrities and environmentalists were also present in this event. 
Earth Hour is a worldwide campaign that is celebrated every year to pay emphasis on the significance of energy conservation. In 2013, 154 countries and more than 7,000 cities and town took part in this event.  In Pakistan also, this event has been celebrated from past few years by WWF- Pakistan.
Last year, the title of brand ambassador for this noble cause was alone held by actor, Adnan Siddiqui, but this year, we have Humaima Malik, Ahsan Khan, Zoe Vicaji, Faryal Gohar and Sarmad Khosat as the brand ambassadors. All these stars made their entry in the launch ceremony with children holding candles. 
This year, earth hour would be celebrated by switching the lights off on March 29, 2014 from 8:30 to 9:30 p.m.