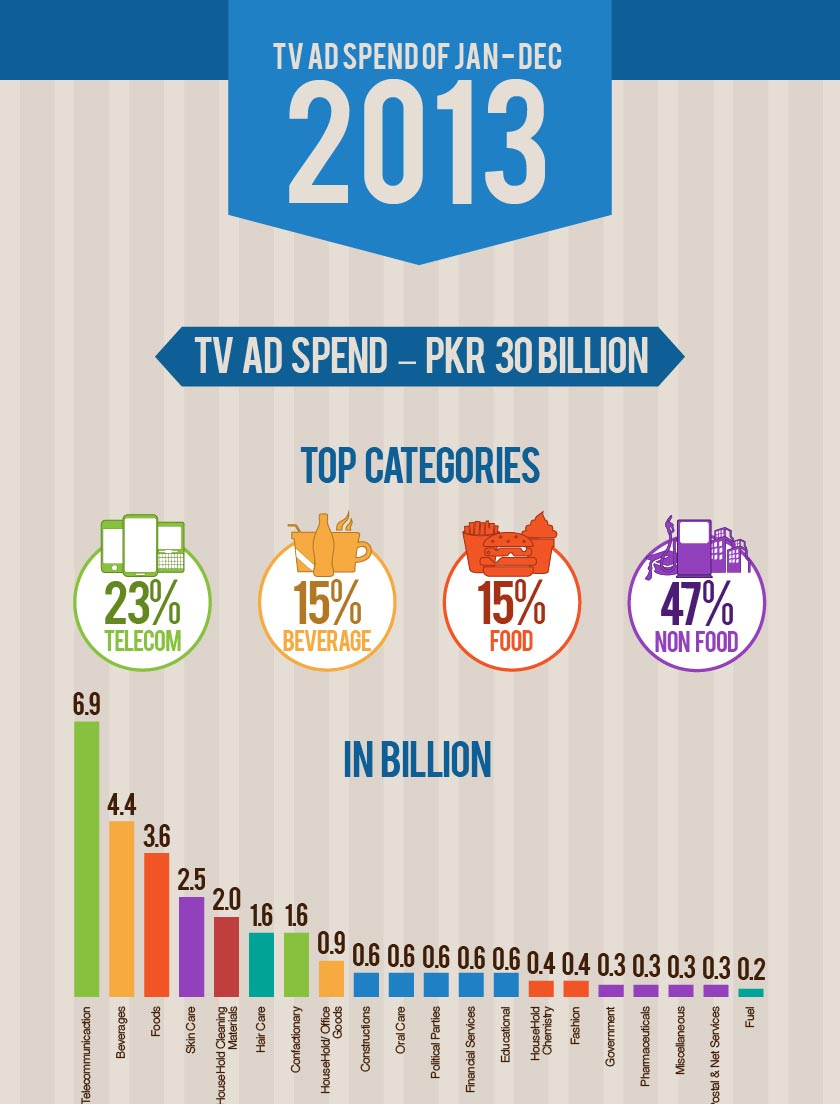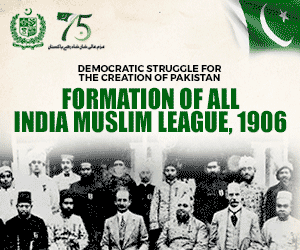 This Infographic shows that TV Ad spend in 2013 (January-December) is around PKR.30 Billion. The Infographic is further divided into Top 20 categories, Top 20 companies, Top 20 brands and Percentage wise- demographics.
The data reveals that there are three main categories that are taking a major chunk of Ad spend share; Telecom -23 percent, Beverage-15 percent and Food-15 percent. The remaining percentage of share is contributing to Non-Food category with 47 percent share.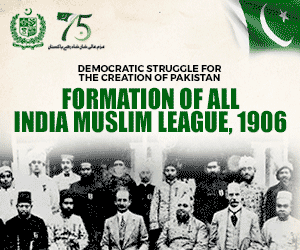 Unilever, P&G and Pepsi are the top companies that are contributing 25 percent share of the Ad spend. It is not surprising that Top 3 brand are from the telecom industry that are contributing 8 percent of total TV spend. These brands are Mobilink, Telenor and Ufone. Q Mobile feature phone and smartphones contributed 4% share.
The data is further classified among various profiles such as Men and Women (Unisex products/services), Men, Women, Youth, and Kids. The demographic profile for 'Men and Women' and Men have the highest percentage share of 35 and 34 percent respectively.
Disclaimer: The estimates are based on pure commercial air time and we can expect deviation of some percentage points in either direction.
This Infographic is analyzed by Synchronize Media: