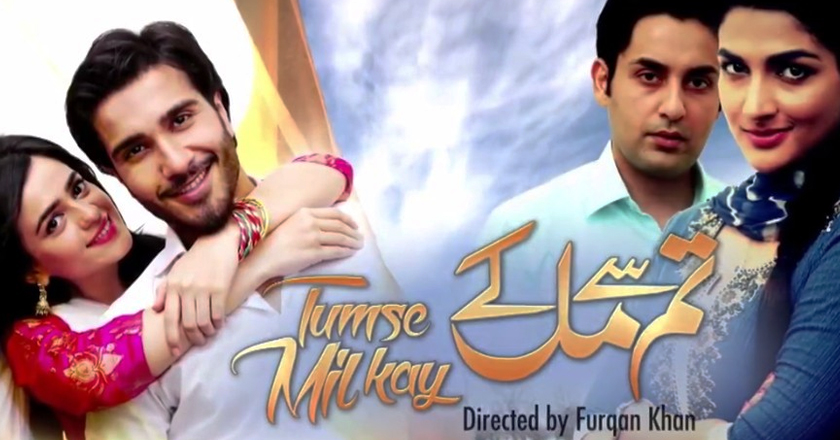 ARY Digital has been on a launching spree of several new TV shows. The entertainment channel replaces 'Mai Bushra' with 'Tum Se Mil Ke', a new show that airs on Thursdays at 8.00 PM PST.
Starring Sumbul Iqbal as 'Zill e Huma' aka 'innocent girl', Feroze Khan as 'Humayun' aka 'disloyal prick', Rabab Hashim 'Maira' aka 'evil witch' and others, it is written by novelist Aneeza Syed. Directed by Furqan Khan, who gave us the hit show 'Adhoori Aurat', the show looks promising.
Although I have yet to watch the show, the storyline, as depicted in the video, reminded me of Shakespeare's 'A Mid Summer Night's Dream'. The show focuses on a love quadrangle between two men and two women and their future married lives.
What's different about this drama in particular, is that I find the 'evil witch' to actually have some depth in her character. She's not just set out to ruin everyone's life. She wants more than just her own happy ending. She has personality and she isn't afraid to show it.
And honestly, aren't all girls like that nowadays? I mean, who seriously sits at home, waiting for their perfect 'Prince Charming' to come along? Rather than having life handed to them, girls prefer to make their own happy endings now, their own lives, in fact.
Watch the original soundtrack of 'Tum Se Mil Kay'