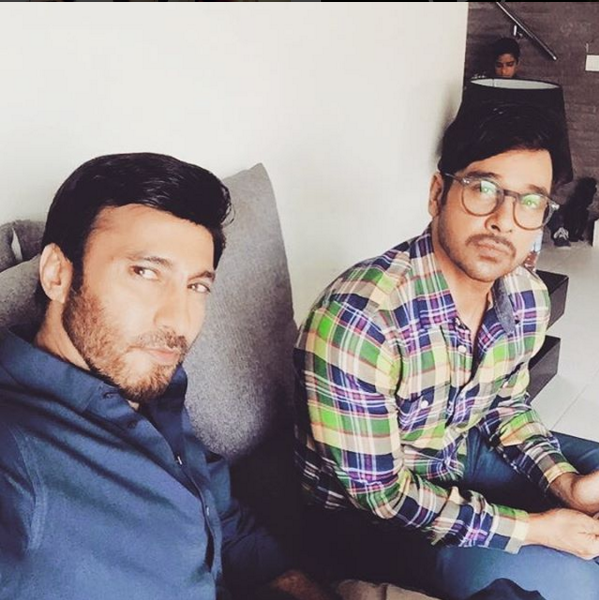 Showbiz besties Aijaz Aslam and Faisal Qureshi are back on television but this time as on-screen brothers for ARY Digital's show 'Tum Meri Ho'.
Directed by Najaf Bilgrimi of 'Naraz' fame it has been written down by Samina Ejaz. She has written many successful plays for ARY Digital including 'Dusri Biwi', 'Khuda Na Karey' and 'Guriya Rani'.
As the title indicates, the show is about a beautiful girl, (Sarah Khan) and two brothers (Aijaz Aslam and Faisal Qureshi) who fall for the same girl.
Lead actor and producer Aijaz Aslam gave a sneak peak to the serial in an exclusive chit chat with Brandsynario.
"It is a love triangle but with a twist which has suspense and emotive important elements of the script," Aslam said.
The drama primarily revolves around two brothers and their struggle to win over a girl's heart. Aijaz believes that nobody would do the role of his brother better than his best friend, Faisal Quraishi.
"Faisal's role in the serial has grey shades where we have shown him as a psychopath and obviously there is a background for it. Since his childhood, he has been under the impression that his parents have given priority to his brother in every matter. He, therefore, unintentionally develops an environment of competition with his big brother, which instead of solving his problems increases them threefold," he added.
The drama's shoot has been going on in Karachi and will continue for the next two months. With Faisal Quraishi and Aijaz Aslam sharing the screen after a gap of six years, we expect 'Tum Meri Ho' to be another interesting serial. We simply can't wait for it to kick off soon!
Did you like this post? Let us know in the comments below!
Stay tuned to Brandsynario for more!