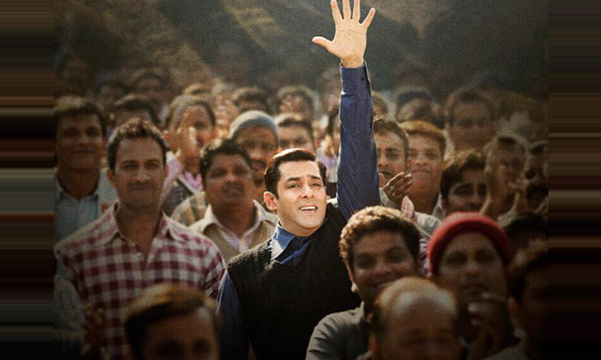 All the Salman Khan fans out there, the wait is finally over! Tubelight's teaser has been finally released on the internet and it is as mindblowing as it promises to be! After Bajrangi Bhaijaan, Kabir Khan seems to have work his magic all over again and churned out yet another blockbuster.
Different from all of Khan's movies, Tubelight is set against the backdrop of the Indo-China war. This time Dabangg Khan has been shown as a mentally weak guy who is in search of his brother, who is in the army! We also see a glimpse of Salman's Chinese co-star, Zhu Zhu and his brother Sohail Khan!
Watch Tubelight's teaser ft. Salman Khan for yourself here!
We must admit that Bajrangi Bhaijaan has left us all spellbound in the promo! Yet another masterpiece by Khan.
Tubelight to NOT release in Pakistan?
The buzz is that Eid-ul-Fitr 2017 will welcome a lot of Pakistani movies in cinemas. Probability is that Salman Khan's Tubelight will see a delay in its release in Pakistan as the nation's moviemakers want local entertainment ventures to be promoted more!
What do you think about Tubelight's teaser? Let us know in the comments below