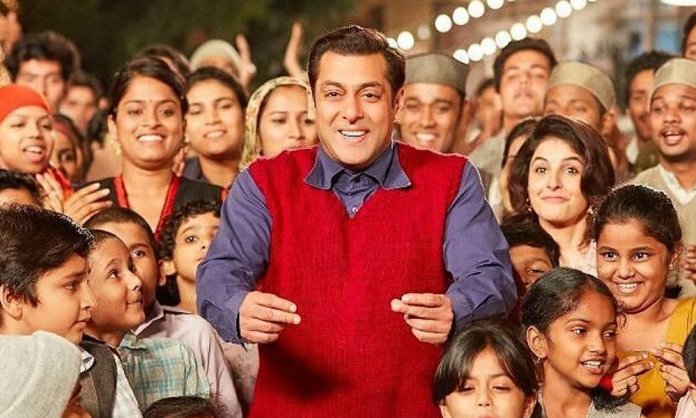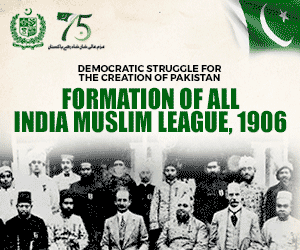 Salman Khan has a tradition of releasing his movies on Eid and most of them turn out to be blockbusters! The festive occasion is usually lucky for him! But this year, the reviews of his flick 'Tubelight' are making us think otherwise!
Tubelight Fails to Impress!
Inka naam Tubelight nahi, Laxman Singh Bisht hai! Watch the new dialogue promo here – (Link in bio) #2DaysToTubelight 🙋‍♂ @beingsalmankhan @sohailkhanofficial @kabirkhankk @man_on_ledge @skfilmsofficial @matinrey_tangu

The early reviews of the film are out and they are not so bright as we thought they would be. Indian critics are being quite harsh with their analysis and we bet Khan's forever fans will disapprove of them.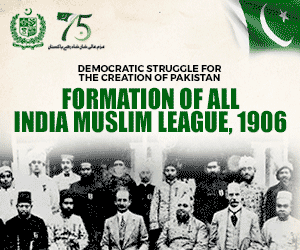 Tubelight's plot revolves around the tale of two brothers, played by Salman and Sohail Khan, and about how their lives were torn apart by 1962 Indo-Sino war.
Salman Khan's Low Voltage Performance is a Thumbs Down!
‪Come & have a great time with Laxman & his friends in cinemas this Friday! 🙋‍♂️‬ ‪#3DaysToTubelight ・・・ Having a great time with the kids! 😇 #3DaysToTubelight @TubelightKiEid @man_on_ledge @kabirkhankk

A post shared by Tubelight (@tubelightkieid) on

Reviews reveal that Salman has tried too hard to play the role of a child-man, Laxman Singh Bisht. His performance was not convincing and it did not compliment the rest of the elements in the movie.
Meanwhile, the war sequences in the movie failed to work their magic. Apparently, the filmmaker had not much invested in them, making the output on the screen appear really poor.
Read what Indian critics & publications are saying about Tubelight here!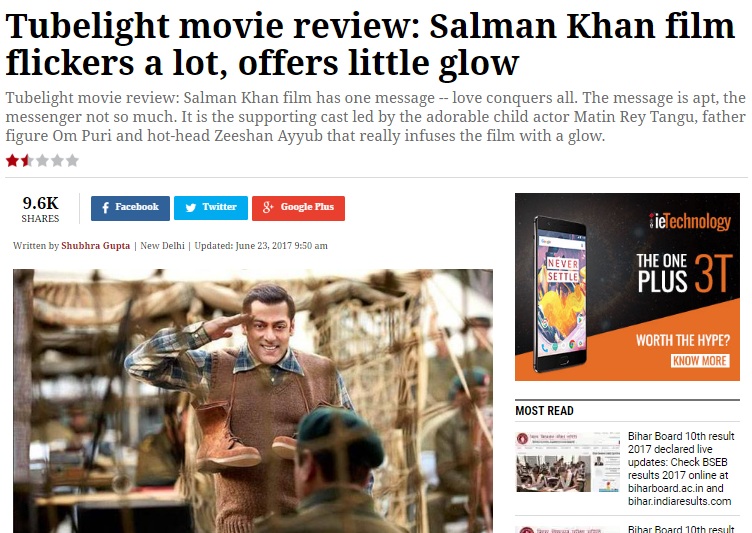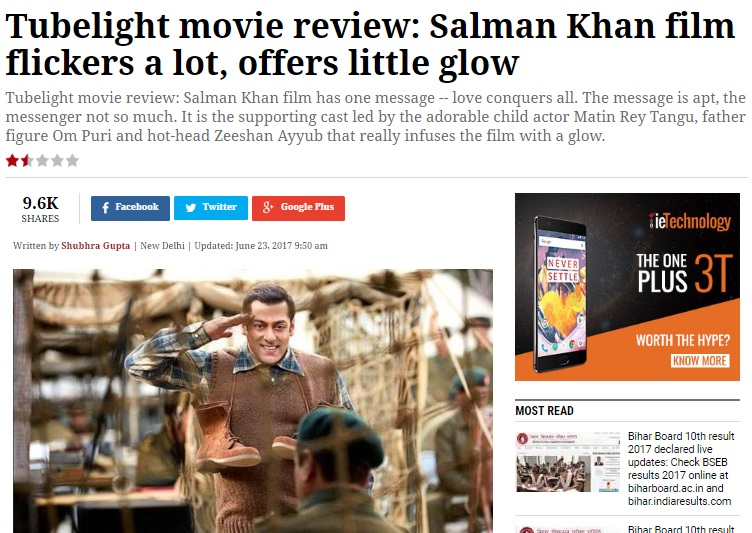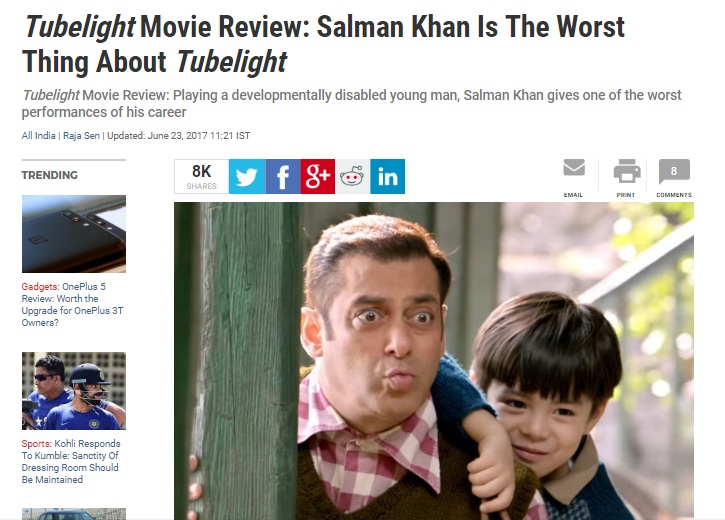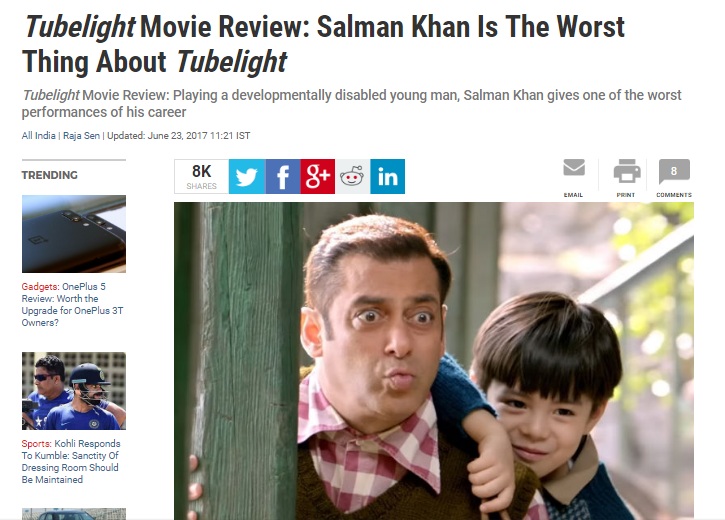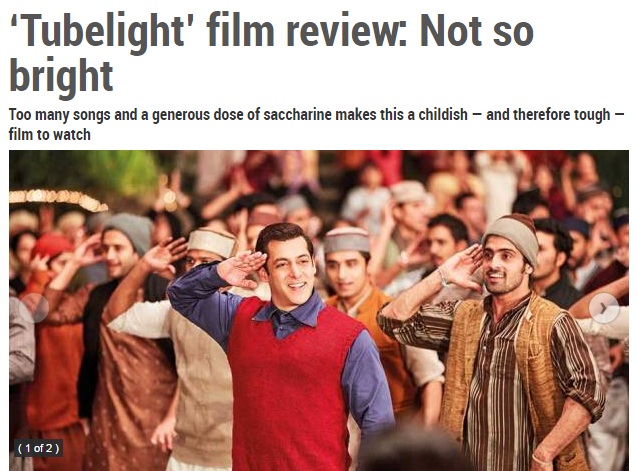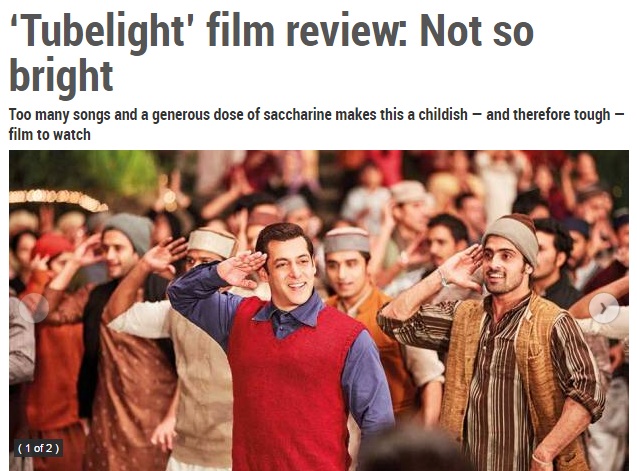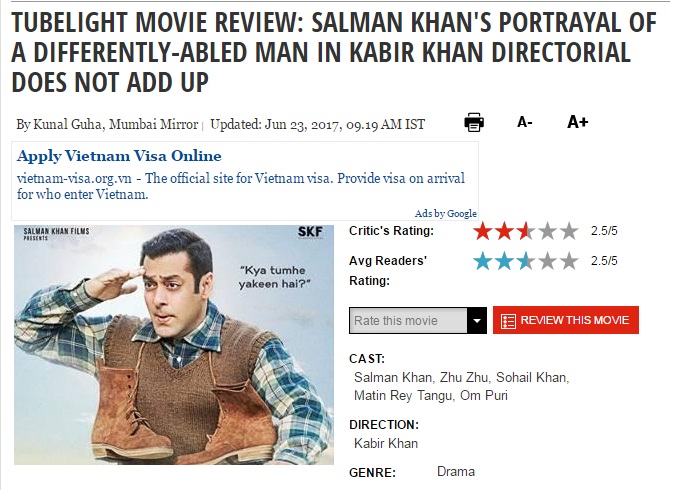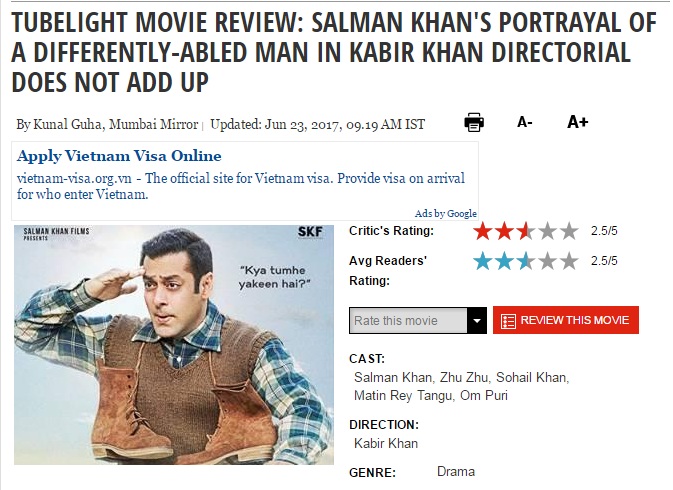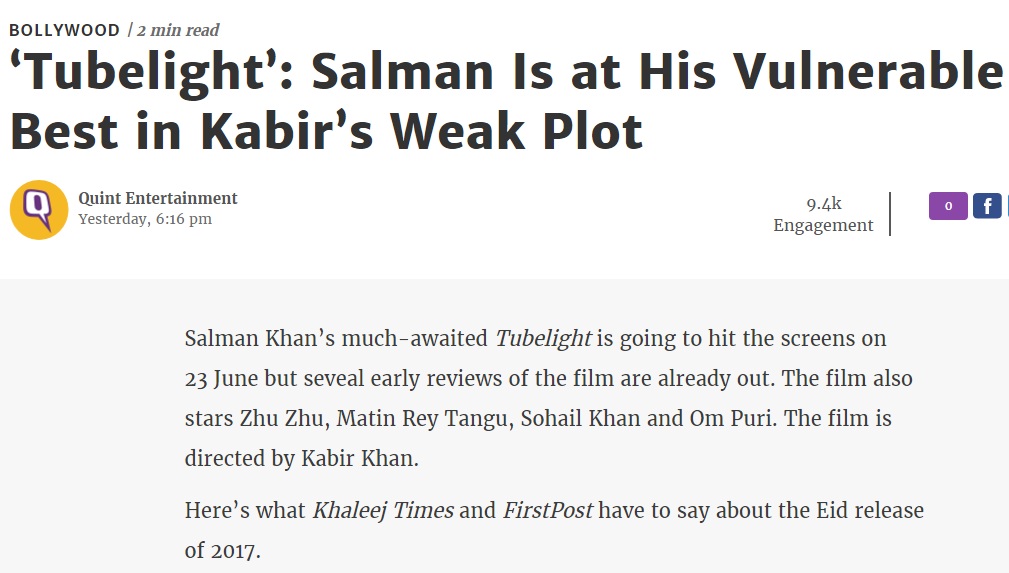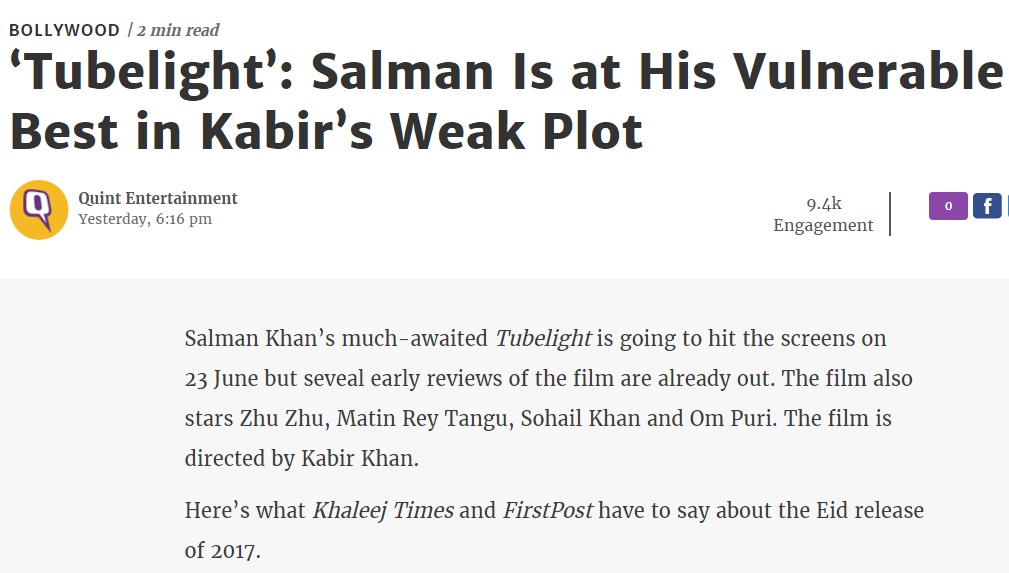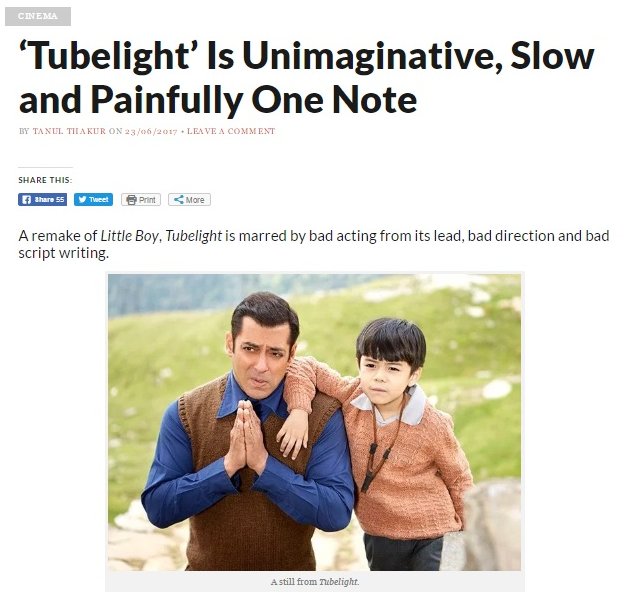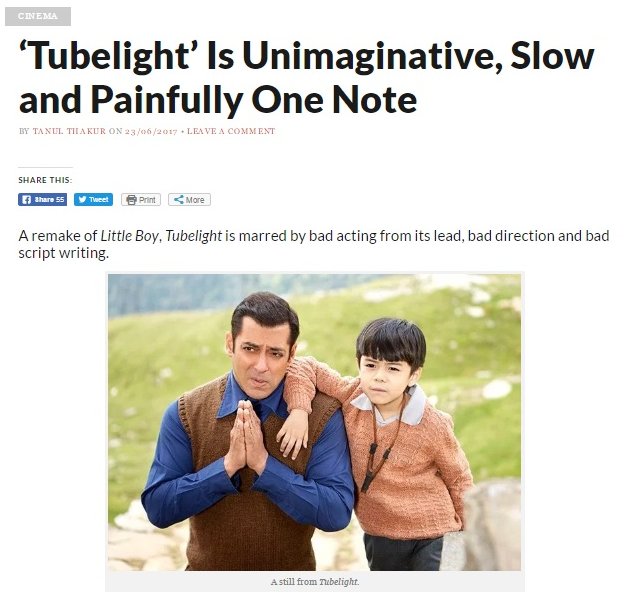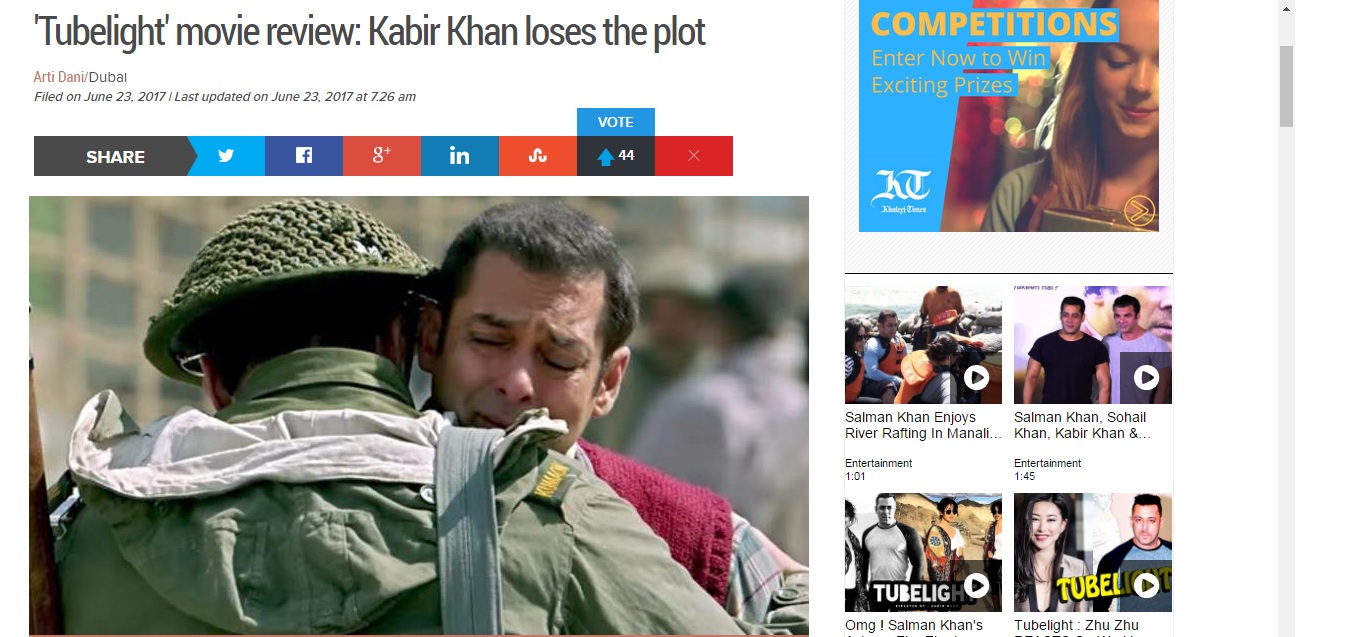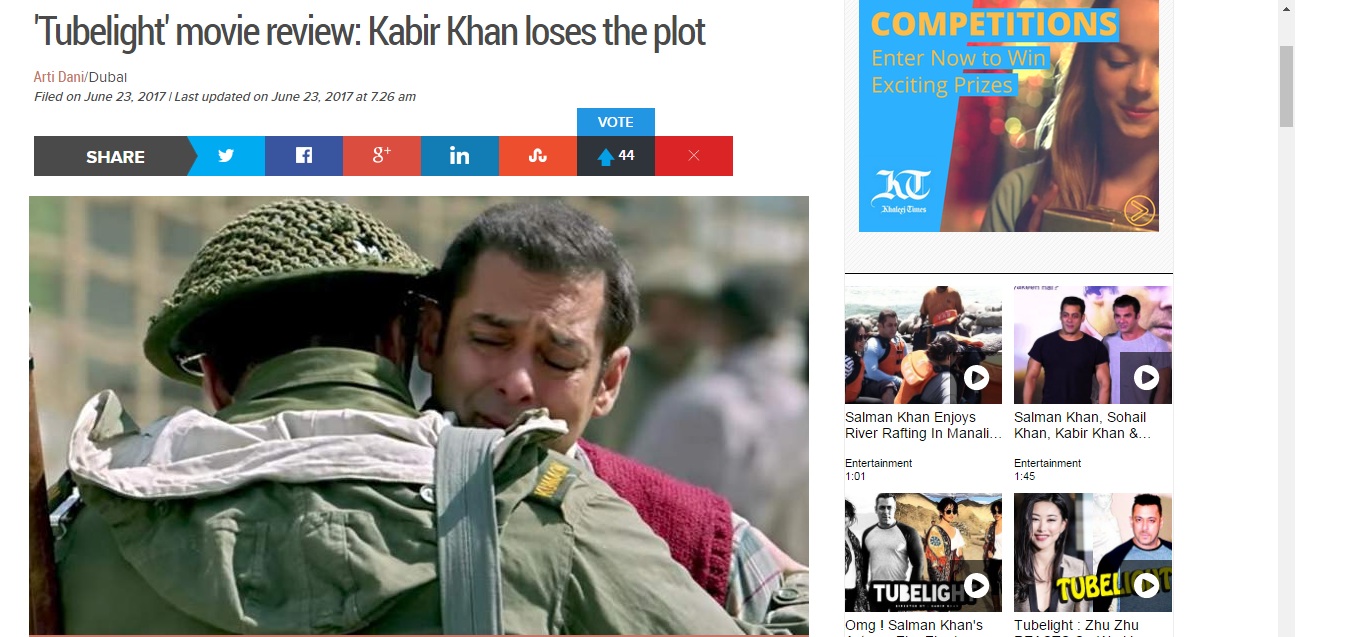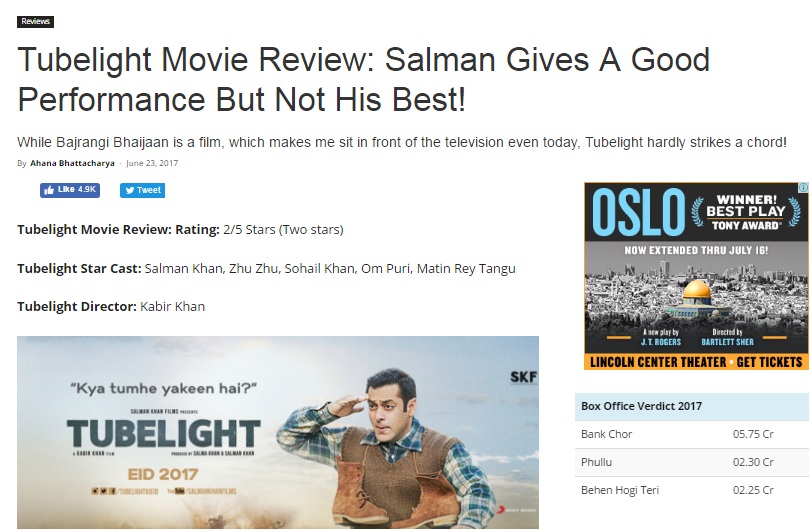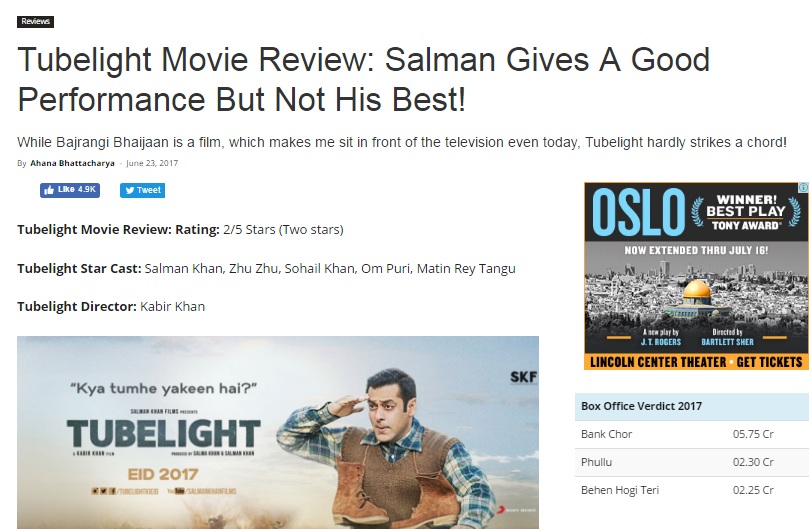 It is still not known when the movie will be released in Pakistan.
Stay tuned to Brandsynario for more updates.