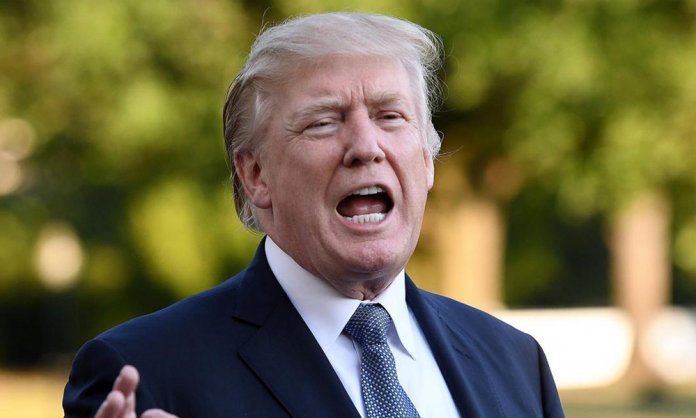 President Trump's infamous travel ban has been under scrutiny by the general public ever since its imposition. The initial list of countries included Iran, Libya, Syria, Yemen, and Somalia.
However, three more countries are now added to the list of Trump's travel ban and the world surely did not see this coming.
The nations are:
North Korea,
Venezuela and
Chad
The ban has been based on "security or safety threat."
Making America Safe is my number one priority. We will not admit those into our country we cannot safely vet.https://t.co/KJ886okyfC

— Donald J. Trump (@realDonaldTrump) September 24, 2017
There were restrictions on the citizens on Sudan but they were lifted soon after. The removal of Sudan from the list was due to a positive review of the country's information exchange and security cooperation with Washington, senior administration officials told The Washington Post.
Rights group Amnesty International USA condemned the measure:
"It is senseless and cruel to ban whole nationalities of people who are often fleeing the very same violence that the U.S. government wishes to keep out. This must not be normalized." It said in a statement.
1) North Korea 
In the case of North Korea, officials said it was hard for the United States to validate the identity of someone coming from there and to find out if that person was a threat.
"North Korea, quite bluntly, does not cooperate whatsoever," one official said.
2) Venezuela
The restrictions on Venezuela focused on Socialist government officials that Trump's administration blamed for the country's slide into economic disarray.
"Nationals of Venezuela who are [US] visa holders should be subject to appropriate additional measures to ensure traveler information remains current," the document said.
In an attempt to apply the 'America First' foreign policy, Trump has been working on tightening the US immigration process. And while there are only 8 countries on the list so far, there's no telling how many more countries will join them.
 Clearly, President Trump believes that the travel ban should be far tougher.
The travel ban into the United States should be far larger, tougher and more specific-but stupidly, that would not be politically correct!

— Donald J. Trump (@realDonaldTrump) September 15, 2017
Stay tuned to Brandsynario for more updates!