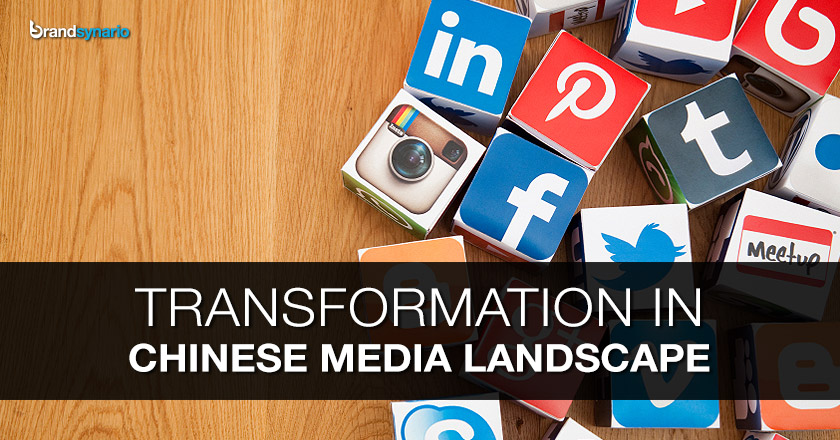 By Sanober Ali
A profound revolution is taking place in the Chinese media landscape. Previously, it was solely dominated by traditional media which was firmly controlled and restrictive in character, in particular the television content aired was known to be 'closed' to creative communications. However, state-run media, which once controlled all the aspects of print and broadcast media, is history now and the scenario is fast changing for advertisers and marketers.
Contemporary times have witnessed a shift amongst the masses towards social media. In China, social media is no longer a means of information or communication; rather it has evolved into a retail channel which engages millions of consumers. A Millward Brown report refers China's media environment as 'extremely dynamic, powerful, complex and fragmented'. Similar views are shared by Bryce Whitman (Shanghai Managing Director of Wunderman – a well known New York based digital marketing company in China) who also consents with the dramatic rise of digital media and the exponential increase in social media users. He explains that since Chinese social media landscape is highly fragmented, therefore, there is no single avenue which dominates the social media. Rather, there exist multiple channels targeting various groups. According to Whitman, the formula for success in Chinese market is "to be everywhere", which poses an immense challenge for brands.
An Ernst & Young report has summarized the key drivers which have triggered this spectacular transformation, which are as follow;
• Amplified disposable income
• Digitized distribution infrastructure
• Growth in advertising
• Development of second-tier cities
• Convergence of networks and devises
• Surfacing of new business models
• Regulatory reforms
This dynamic nature of social media is primarily triggered due to the presence of various key channels, as identified by an Accenture report, which are particularly important for those brands which aim to penetrate the Chinese market. Some of them are as follow;
• Taobao: It is generally referred to as TMALL. It is an online B2C sales platform.  This channel is only dedicated to official brand stores. It currently has 70, 000 brands and more than 50,000 stores. Also, it has an impressive market share of 41.5% in B2C market.
• Sina Weibo: It is a Chinese version of Twitter, and has 600 million users. This figure beats the total number of internet users of the United States. This popular micro-blogging service allows brands to customize their pages and provides various functions to integrate their advertising functions.
• Jiepang: It is the oldest and also the most influential location-based social mobile application in China. It facilitates brands to creatively engage their target markets through their functions of customized badges and photo filters. It has 3.6 million active users and also, this application is known to form strategic alliances with other popular digital networks, which enables cross-screen campaign activation.
• Yokou Tudou: It is the second largest video sharing website in the world. It has a base of 400 million active users and around 15 billion minutes of video are streamed daily on an average.
All these social media channels present numerous opportunities for brand building. This burgeoning trend has various implications for marketers who must be aware that Chinese consumers have access to information via different channels and various screens. As the level of sophistication grows among Chinese consumers, brands must utilize these emerging channels in a coherent manner to build, strengthen and reinforce long term relationship. Understanding the new hybrid media landscape along with consumer insights should be on the to-do list for all such brands that aim to expand their marketing and communication efforts in China.