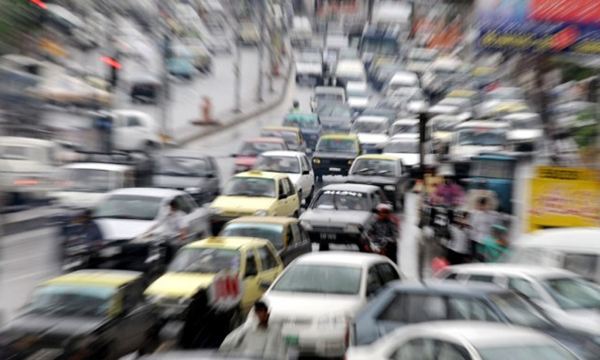 Urban planning has been proved to be a key issue in Pakistan. Due to the lack of will and abilities in this sphere, commuting processes have started to cost us a lot of precious time and resources. It is no less than a nightmare to face frequent traffic jams when your work is at least 15 KM away from home.
However, authorities and management are not just enough to blame.
The horrible circumstances we are facing are the mix product of our own attitude and bad etiquette heritage.
This is what was recently revealed by an online 'Traffic Violation Survey 2015,' conducted by Pakwheels.com, the largest online car portal in Pakistan.
In Pakistan, regular traffic jams and long tailbacks have become part of the urban life. However, only a few research studies have been conducted until now to identify the factors that cause traffic congestion and related issues on a regular basis.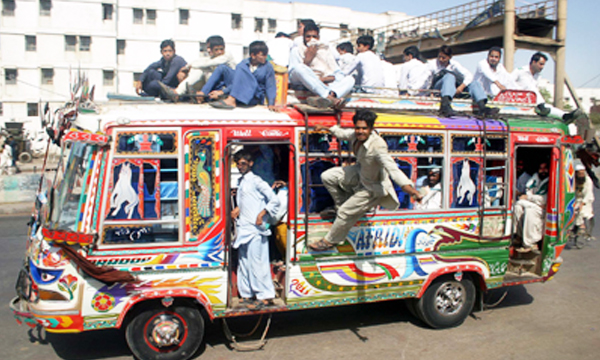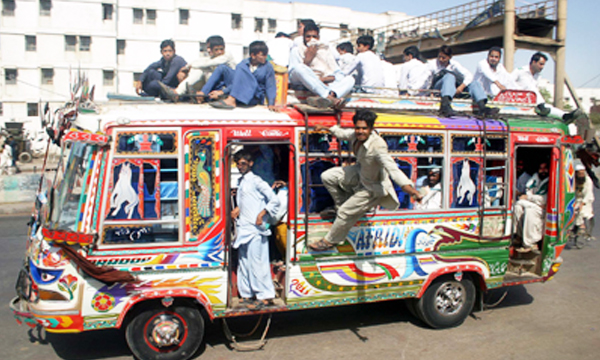 A study was made to determine public opinion and outline the perception about the root causes behind regular road congestions and traffic violations, particularly in the urban areas. Surprisingly, the survey results came out to be more than shocking confessions made by online respondents, displaying a positive 'blame thyself' attitude throughout the study.
According to the survey, almost 93 per cent of people believe that they don't park their vehicles appropriately and responsibly outside mosques, shopping malls, schools and other public places, showing that they least care for pedestrians, motorists and people on the roads and sidewalks.
More than 70 per cent of the people surveyed considered incorrect parking as one of the leading causes of persistent traffic jams in cities while nearly 30 per cent found paying no attention to traffic lights as the chief factor behind traffic gridlocks.
 As per the survey results, over 94 per cent people hold car drivers responsible for creating a traffic jam and a mere 5.64% suggests that our traffic police is mainly to blame for making such a nuisance every day at busy roads and in traffic corridors.
In addition, almost 80 per cent people place responsibility on the traffic police for showing an inadequate response to deal with traffic hold-ups.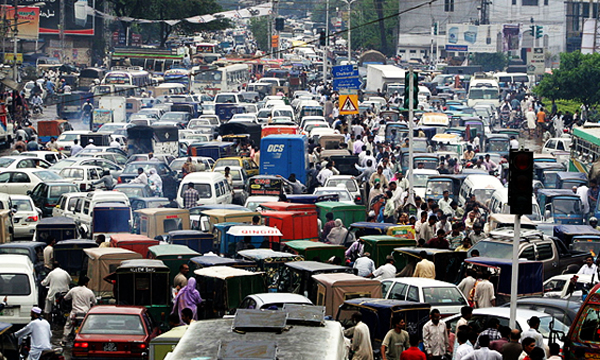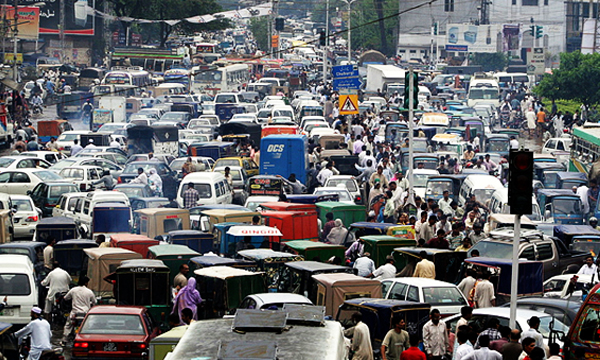 In reply to a question about using CCTV cameras on roads to monitor and control traffic, around 62 per cent respondents voted in favour of cameras while 38 per cent believe using such monitoring devices would not make any difference to the actual issue.
Breaking a law may excite a criminal mindset but what happens when everyone starts disobeying laws so many times in a day?
Often considered as minor offences, frequent violations of well-established traffic laws depict the true societal image and expose the actual performance of traffic controlling authorities and police departments.
As reported by the Pakwheels' traffic survey, there is a long list of factors such as a wrong parking, faulty driving and blatant disregard of traffic lights, together with inadequate police response, that lead to regular traffic snarl-ups on the roads and in public spaces.
There is a dire need for civil society to come forward and work in cooperation with traffic authorities to make sure that traffic laws are strictly followed by everyone to avoid the resultant chaos.
Contributed by: Danish Ali