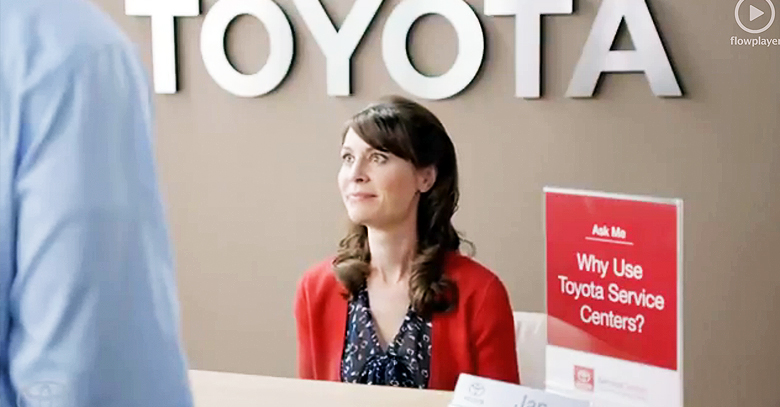 By Ufaq Ashfaque
Toyota re-branded their Toyota Parts and Service Department, with a new online-only campaign, fermenting the already established service brand.  
Toyota has earned the number one spot in the automobile category, as per the 'Best Global Brands' report released this year by Interbrand.  To further strengthen their market position, Toyota is now looking forward to rebrand its services department.
Toyota wants its consumers to realize that it is more advantageous to use Toyota's services department, with its factory-certified parts and technicians, instead of any independent shop.
The humorous ad campaign is considered a breakthrough from Toyota's conventional radio advertising which had become redundant and didn't do much for the brand.
Toyota continued advertising its products and vehicles through this channel till late 2012, but  it "didn't work well", according to Brian Sciumbato, National Marketing Manager for parts, service and accessories at Toyota,
For him, "it's very unlikely that people will share something about service with friends and family unless you do something with humor."
They then released a web series named "Keep your Toyota a Toyota" where they humorously depict the repercussions of going to a wrong person to get your problem fixed.
The recently launched 2014 Toyota Corolla has already been pinned as the best-selling subcompact vehicle in the market for the month of September.  Although the brand suffered as they posted only a four percent year-over-year increase in sales for the month, it is still looking for a strong finish by this year end.