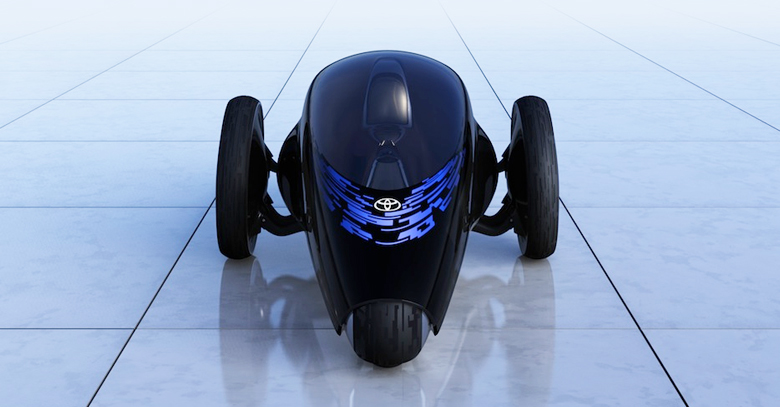 By Ufaq Ashfaque
Toyota has invented FV2 concept car which will be able to read the emotions and facial expressions of the user and help develop a bond between the car and the person. The announcement comes shortly before the annual Tokyo Motor Show, beginning on November 22.
The three-wheeler concept car has been estimated to become the next big thing, being able to read people's moods, gauge human expressions and their feelings and then act accordingly.
While the car accommodates only one person, it puts in effort to give him/her a memorable experience as it saves the driving history of the person which helps them to get to know how the person drives.
In addition to this, the futuristic display embedded into the windscreen also changes color, based on the mood of the driver.
FV2 does not have any steering wheel, instead the driver will be able to steer the car by moving from left to right and accelerate by moving their body forward or backward.
Toyota's efforts towards bridging the gap between man and machine are highly commendable. Moreover, those individuals who are keen to learn and know about the driving experience or want other information about the car can download Toyota applications on Android and iOS.
After the spectacular launch of the 2014 Toyota Corolla, the global car producer is at it again, unveiling next-generation product in a rather stagnant automobile industry.