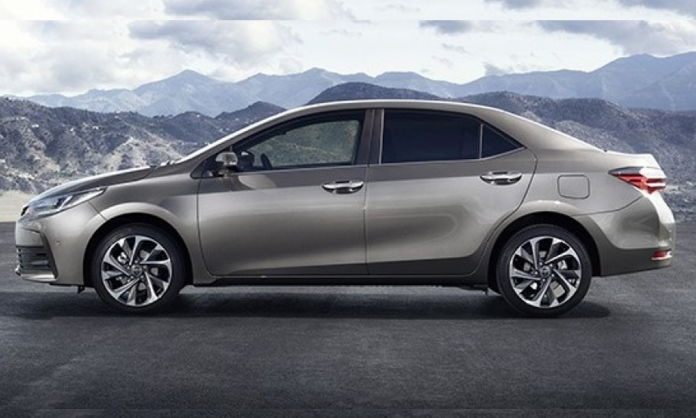 Toyota Facelift 2017 aka Altis Grande has been the talk of the town since we have heard that the company has something in store for their fans.
Recently, the Tiyita Facelift brochure leaked online giving away the specifications and features of the car. Not just that, the word is the company has brought new changes to the interior of the car as well.
Here's what you can expect with Toyota Facelift 2017;
Toyota Facelift 2017 Brochure
New Interior Changes
Adding more to the hype, the Facelift has received new interior changes. According to Pakwheels, the model has received new brake lights, a redesigned dashboard, upgraded alloys and so much more.
Dashboard and Design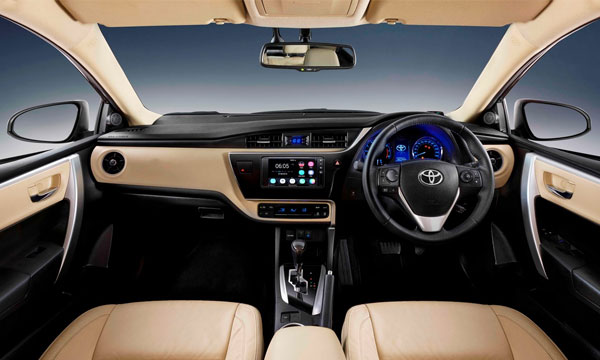 Toyota has gone with a '3-dimensional floating design' dashboard. The color combination of the dashboard is black and cream with a piano black polished 3rdlayer of the panel on top around the center screen and climate control panel.
Meter Panel
The Analog meter and Optitron meter have also received an upgrade;
Control Panel
The manual AC and automatic AC panels have also received a new look;
Infotainment Center
Toyota has introduced a 9′ infotainment system in the Facelift. The software is Android 4.2 and it comes with a preloaded navigation system with interactive display and 3 cameras.
Interior Material
The material has now become lighter in color and it's being called flaxen. As of now, there are 3 materials which have been made available; leather, fabric hi (better quality fabric), and regular fabric material.
What is your take on the new Toyota Altis Grande?