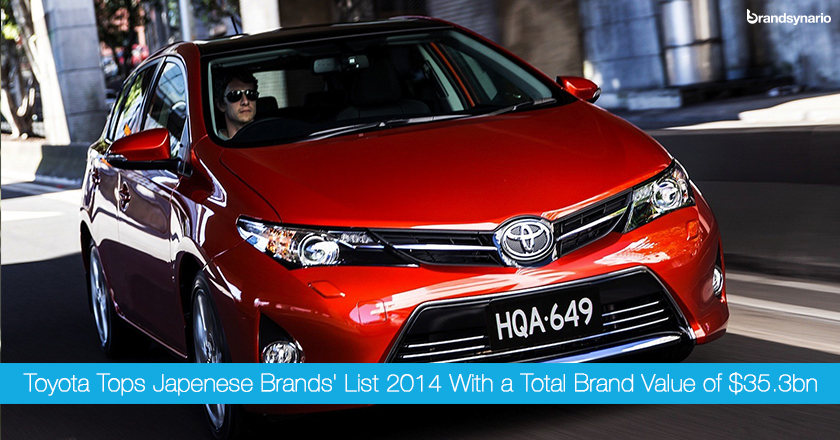 Tokyo: Toyota makes it to the top of the entire Japanese brands category with an increase of 17% reaching to amount at $35.3 billion, followed by Honda in the second place with a surge of 7% allowing its brand value to reach at $18.5 billion. 
The automakers in Japan have experienced a strong increase in their brand values as according to the recently published report, i.e. Japan's Best Global Brands 2014 that stated the ranking of Japanese brands that are having global operations and those are striving towards global expansion.
This major upsurge of Japanese auto brands also included some key names like Nissan, Lexus, Subaru and Mazda ranking as fifth, eighth, sixteenth and twenty first with market shares of 25% ($6.2 billion), 7% ($18.5 billion), 70% ($1.2 billion) and 43% ($891 million).
While on the other hand electronics brand maintained a significance presence within the top ten Japanese brand portfolio but at the same time experiencing a steep downfall in the brand value of top four; only Panasonic stood at the seventh rank while reporting an increase of 1% ($5.8 billion).