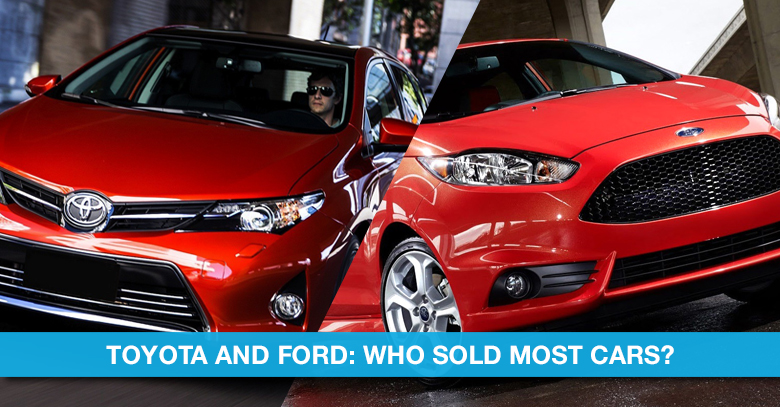 Toyota and Ford are both claiming that they are the "best-selling automobile". Both companies are considered to be the biggest names in automobile industry.
Ford delivered the first blow in a press release on April 9th, contradicting the general perception that 'Corolla' of Toyota is the largest selling car in the world. Ford claimed, in the press release, 'Focus' to be the 'world's bestselling passenger car'.
Then it was Toyota's turn on September 5th, when it thanked their customers for their support in making 'Corolla' the world's bestselling nameplate ever.
Toyota replied to Ford's claim of selling 1,020,410 compact cars in 2012, with a statement that said, "Corolla has sold more than 40 million units since 1996". Later, Mike Michels VP Communication for Toyota stated that Toyota has sold around 1.16 million units of 'Corolla' in 2012.
Mike also denounced Ford's claim, calling it a statistical sample by global market registration data of R.L. Polk & Co. on the other hand, Toyota's claim "was determined by unit sales reported by all global Toyota distributors." 
"The sales figure includes Corolla Sedan, which is over 90% of the total volume, the Corolla Altis, Corolla Axio sedans, as well as Corolla and Corolla Fielder wagons. It does not include Corolla derivatives such as the Auris, Auris Hybrid, Verso, E'z, Matrix, Scion xB and Rukus, which do not share the 'Corolla' name or body styles," Mike further added.
When Ford was asked to remark on Toyota's claims, Scott Monty, global head of social media at Ford, said his company's claim is "straightforward". "We use Polk as an industry-recognized third party to make and validate the claim. It is a number that is based on total global vehicle registrations for the Focus vehicle nameplate only; it does not include derivatives or incorporate multiple vehicles."
To settle the argument in a more neutral manner, we look at what senior analyst at Edmunds.com Jessica Caldwell had to say regarding the matter.
She stated that in her opinion Corolla is indeed the bestselling automobile, but the car is not known as Corolla in all parts of the world. However, Ford's 'Focus' is indeed called with its name, therefore if one talks about 'nameplates' alone than the Focuses would outnumber the Corollas.