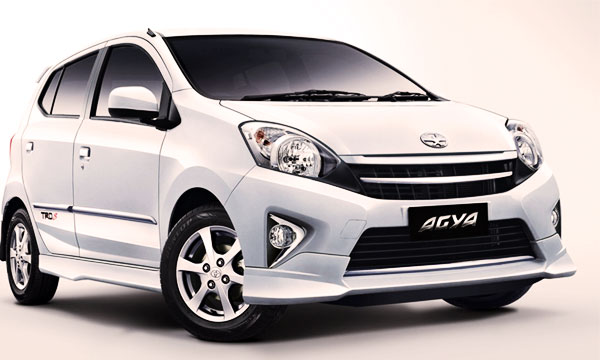 Two of Japan's leading car makers are officially becoming one in order to meet future demand for "ever-better" compact cars.
On Friday, Daihatsu announced that it is set to become a wholly owned subsidiary of Toyota and that while both companies will retain their own brands and philosophies, that they will now be able to pool their resources and capabilities on building the small car of the future.
Daihatsu President Masanori Mitsui commented, "I believe we have now found a course of action that will enable us to continue our growth for the next 100 years. We see this as the perfect opportunity to cement our relationship with Toyota, and, by doing so, to embark on a new period of growth, and to elevate the Daihatsu brand to a global standard."
Toyota already held a share in its competitor, but the move, which will be ratified in March, presents "An opportunity for us both to stop feeling that we need to go it alone, and trust each other to take full advantage of our respective strengths," said Toyota President Akio Toyoda.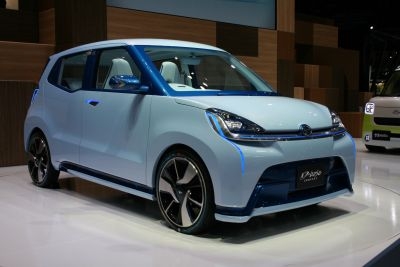 Crossovers might be the cars that most often catch the headlines, but as the global population grows and continues to be concentrated in urban areas if the car is to survive as the popular personal mobility choice, it is going to do so in a very sub-compact environmentally friendly form.
According to the UN, by 2030, there will be 41 mega-cities around the world, each with more than 10 million inhabitants and, with a projected 37 million people, Tokyo will be the biggest of them all, followed closely by New Delhi and Shanghai.
Daihatsu is already a well-known marque in these territories, especially in the sub-compact category where it manages to mix individuality, efficiency and affordability very, very well. For example, its latest concept car, the D-base, unveiled at October's Tokyo motor show measures just 3.4 meters from grille to the rear bumper and just 1.48 meters across, and, thanks to a super-efficient three-cylinder petrol engine is capable of returning a remarkable 94.1mpg.
By joining forces, Daihatsu will take the lead for both brands in developing small cars but backed by Toyota's considerable R&D.
"In other words, we can now focus on our core competencies. That, I believe, is the key to achieving and sustaining global competitiveness," explained Toyoda.
Suzuki 'Kizashi'- PKR 5 Million Luxury Car Launched in Pakistan
Stay tuned to Brandsynario for more updates.