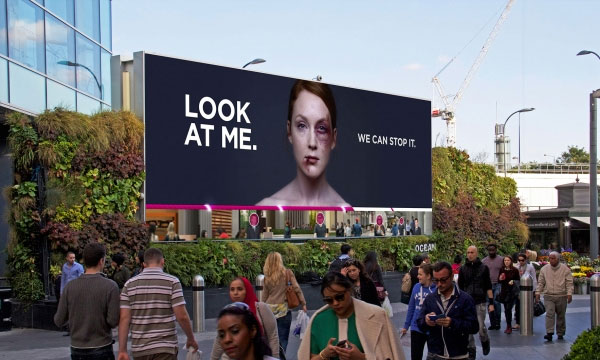 Similar to the previous year, most enthused and delightful advertisements were found not just on screens, in fact, excellent OOHs were seen this year which beautifully brought new dimensions to their existing brands positioning.
Below we have compiled for you some incredible OOHs that you can't afford to miss out!
Apple iPhone 6 World Gallery
[vimeo id="131536222″]
To promote the quality of iphone 6, Apple took consumer interaction to a whole new level. The tech giant selected 162 photos taken from 6 users and put them on billboards. The outstanding campaign featured more than 10,000 installations in 73 cities in 25 countries. Apple called it "the largest mobile photography gallery in history."
Women's Aid
[vimeo id="108381287″]
Campaign name: Look At Me
Agency: WCRS London
This digital billboard uses facial recognition to recognize when people are paying attention to the image of a bruised woman. As more people looked at the ad, her bruises and cuts healed faster, communicating the benefit of not turning a blind eye to the problem.
Unicef Cyber Bullying
Campaign name: Fatty, Nerd
Agency: Prolam Y&R Santiago, Chile
The concept revolves the issue of Cyberbullying- one of the main causes of depression and suicide among kids at school. Copy reads: "One shot is enough." The work also won gold in Press.
Alghanim Motors – Honda/Honda Accord GPS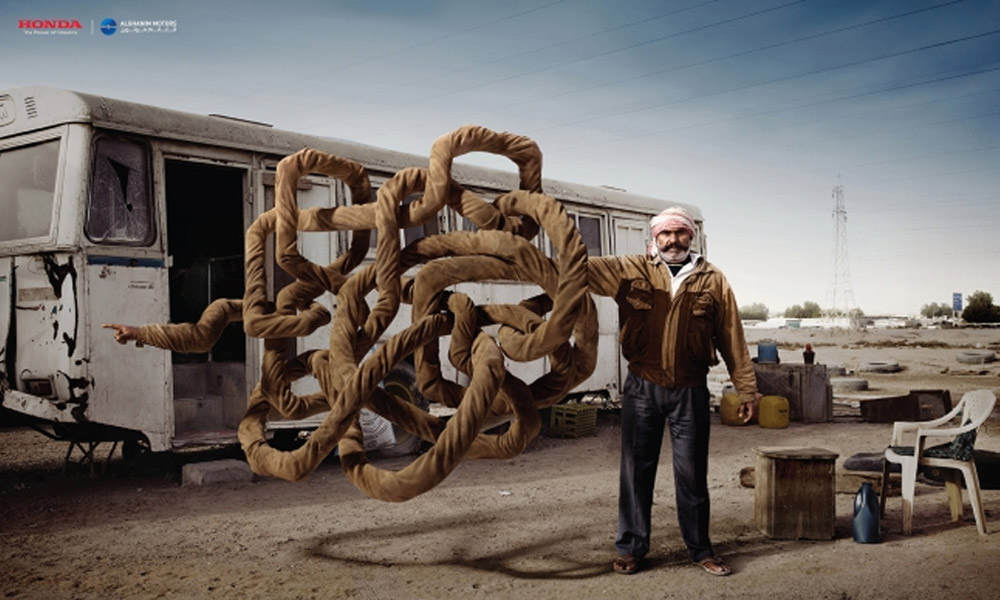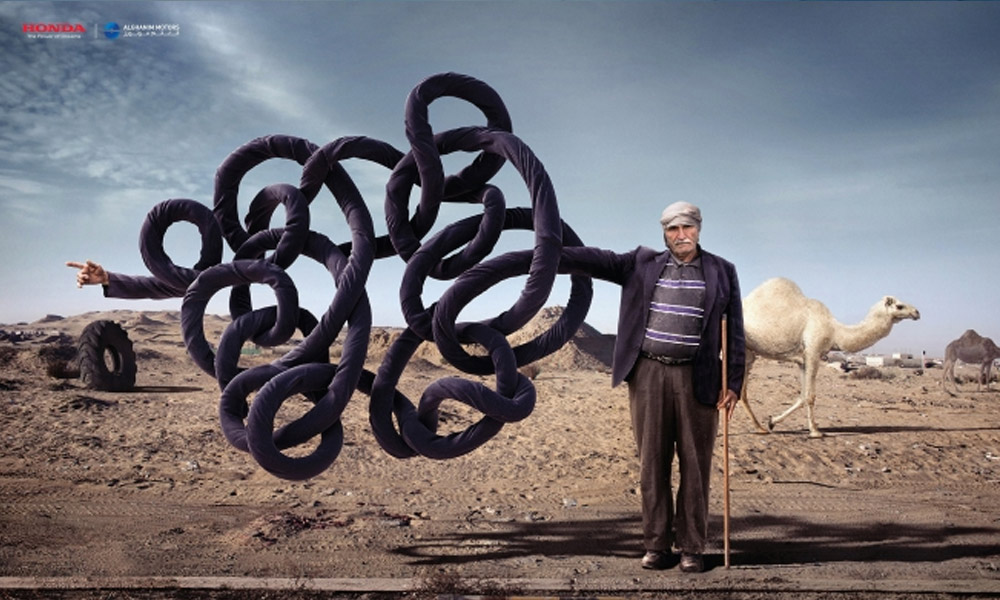 Campaign name: Confusing Indian, Confusing Iranian, Confusing Arab
Agency: Impact & Echo BBDO Safat, Kuwait
Built-in GPS technology, the ad features the locals giving directions with absurdly snaking arms showcasing the idea of "voice guidance at every turn"
Abrinq Foundation – Save the Children
Campaign name: Save The Children
Agency: Lew'Lara\TBWA São Paulo, Brazil
Description: Standing against child labor, the foundation showcases that the High-fashion clothes become a prison for children in developing countries.
KFC – Kids' Scream In the Shape of Food

Campaign name: Drumstick, Burger, French Fries
Agency: BBDO Proximity Kuala Lumpur, Malaysia
The children are crying for food and their mouth makes shapes of KFC's menu items.
Spain –  No Somos Delito (We Are Not Crime) – Hologram Protest
[iframe id="https://player.vimeo.com/video/128477516″]
Holograms for Freedom
Agency: DDB Madrid
To protest against Spain's "Gag Law', DDB Madrid organized the first ever hologram protest that definitely worth a watch
Female Genital Mutilation
Campaign name: 28 too many
Agency: Ogilvy & Mather London
This campaign aimed to raise the awareness that female genital mutilation (FGM) happens in Europe, not just in Africa and the Middle East.