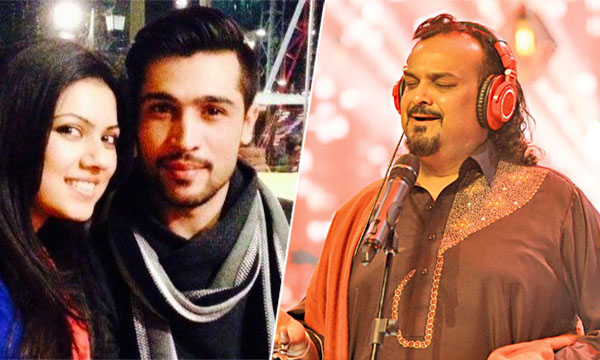 A new week has begun. Sadly we still have five more days before the weekend. We don't know whether this week will be good for us or bad. What we do know is the past week brought on quite a few surprises. Let's take a look at the top trending news stories from last week.
If you want a quick recap of what went viral, the best place for you to look is Instagram. Fortunately, we did the job for you and listed the top trending stories of last week.
Amjad Sabri's last performance
The much-awaited episode of Coke Studio featuring the late Amjab Sabri aired last week. The gut-wrenching performance did not leave a single eye dry.
Udaari comes to an end
After breaking stereotypes, the massively popular drama Udaari finally came to an end. The cast held a special screening to talk about it and thank fans for all their support.
Brangelina no more
Shocking the entire world, Angelina Jolie announced her separation from her husband Brad Pitt. The world seems a sadder place already.
Momina Mustehsan gets engaged
She broke a thousand hearts when she announced her engagement, sharing this picture on her social media. All we can say is.. Hot damn.
https://www.instagram.com/p/BKyP2vKjmVj/?taken-by=mominamustehsan
Gigi Hadid fights back
Showing the world what a badass she is, Gigi Hadid fought off a prankster who assaulted her as she was leaving an event. She dutifully elbowed him in the face and got free. You go girl!
Mohmmad Amir gets hitched
Wasn't he 17? In any case, Mohammad Amir got married last week.
Magnum Party 2016
The grandest affair of them all took place last week too. Some very creative fashion collections came to light. It was a rich blend of art, music and fashion. And chocolate of course!
https://www.instagram.com/p/BKoVllBjNOq/?taken-by=magnumpakistan
Diva'ni Pakistan Fashion Show
A glamorous fashion presentation featuring bridal couture was held in Lahore last week. Being poor is sad indeed.
Mah e Mir goes to the Oscars
Pakistani film Mah e Mir has been selected as the Pakistani submission for the Oscars!
Have anything to share? Let us know in the comments below.
Amjad Sabri's Last Kalaam 'Aaj Rang Hai' ft. Rahat Fateh Ali Khan in Coke Studio 9 Will Leave You Teary-Eyed!