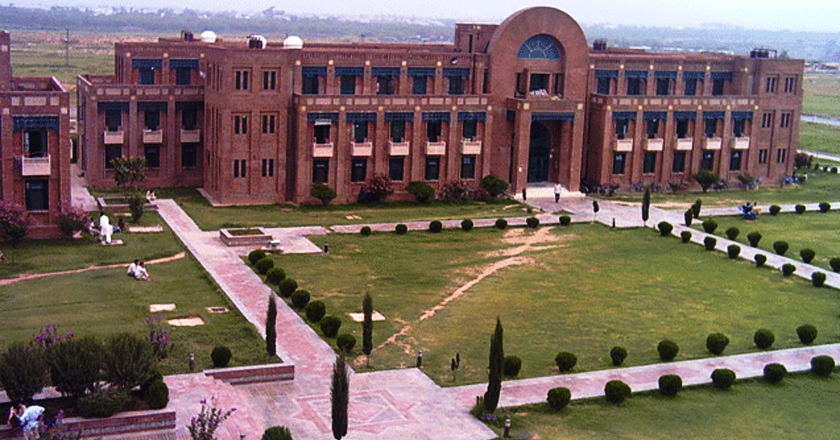 Quaid e Azam University (Islamabad), IBA, NUST and Agha Khan secured highest rankings in HEC's rankings. The rankings have been published for 2013 and 2014 and this time, the universities have been categorized in subject & discipline wise rankings.
Quaid e Azam University topped in overall ranking followed by University of Agriculture (Faisalabad) and University of Punjab (Lahore).
IBA, oldest business schools in Pakistan, bagged the top ranking in Business Education Schools followed by LSE (Lahore School of Economics) and SZABIST on 2nd and 3rd position. In an interview to Express Tribune Dr. Mukhtar Ahmad, HEC Chairperson, stated that: "LUMS has not been listed in the business category as it has vast areas of subjects now, unlike the past."
NUST (Islamabad) acquired highest ranking in terms of Engineering Institute and Pakistan Institute of Engineering & Applied Sciences secured second position.
In the ranking for Medical Sciences Agha Khan University gained the top position. After which University of Health Sciences secured the 2nd position followed by Dow on 3rd.
For the rankings in Agricultural & Veterinary discipline, University of Agriculture (Faisalabad) bagged 1st position and University of Veterinary & Animal Sciences (Lahore) is on 2nd position.
From the only two universities for the Arts Subject, National College of Arts, NCA, acquired the 1st position in Lahore and Indus Valley School of Art and Architecture in Karachi was second. At the release the Chairperson, Dr. Mukhtar commenting on the difficulty that was faced by the Higher Education Commission stated: "After much effort, the herculean task of collecting, analyzing and the final evaluation for the new ranking was made possible."
The ranking criterion is based on several factors including research conducted at universities, quality of the faculty, student intake, facilities provided and quality of MS, M. Phil and Ph.D programs.
The list can be found below:
Contributed by: Atiqa Shaikh