10th June 2020: According to a leading news website Asia's top 250 varsities list is out! Pakistani university, The International Islamic University, Islamabad, has been ranked among the top 250 universities.
The rank is honored by the Times Higher Education (THE) Asia University Rankings. Times Higher Education is the UK's most authoritative source of information about higher education.
The university was ranked, given the industry, teaching, research, industry income, citation, and international outlook. Other Pakistani universities also made it to the list. However, only IIU acquired the top 3rd position. Here are posts, the university ranked in:
International Outlook: IIU secured 2nd position.
Citations: IIU secured 3rd position
Komal Aziz Got Supsended from IBA & The Reason Will Surprise You!
It is notable to mention that The Times Higher Education Asia University Rankings uses 13 performance indicators.
These indicators used for ranking purposes are categorized into five areas, which are research (volume, income, and reputation), teaching (the learning environment), citations (research influence), industry income (knowledge transfer), international outlook (staff, students and research).
Have something to add? Let us know in the comment section below.
For more news and updates, stay tuned to Brandsyanrio.
---
24th Feb 2020: Stirring significant buzz over social media are the latest HEC University Rankings for 2015 and how Iqra University emerged as the highest-ranked university in the Business Education category. Another shocking news is how Lahore University of Management Sciences (LUMS) did not make a list!
The Higher Education Commission (HEC) chairperson, Mukhtar Ahmed, has revealed the university rankings of 129 universities on Tuesday in Islamabad.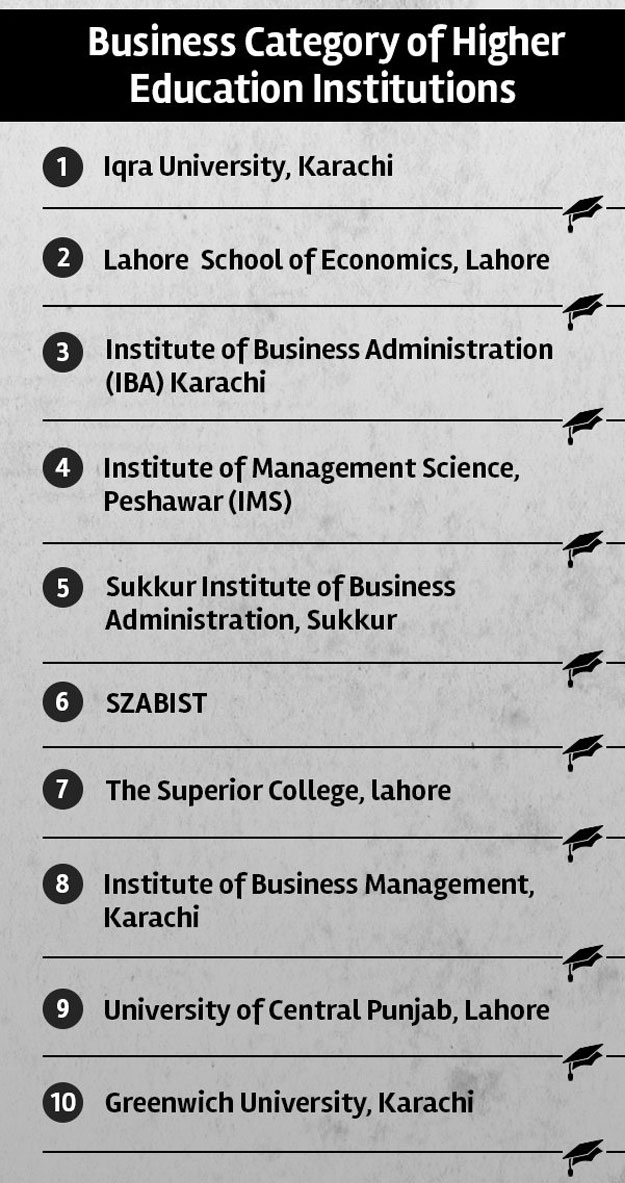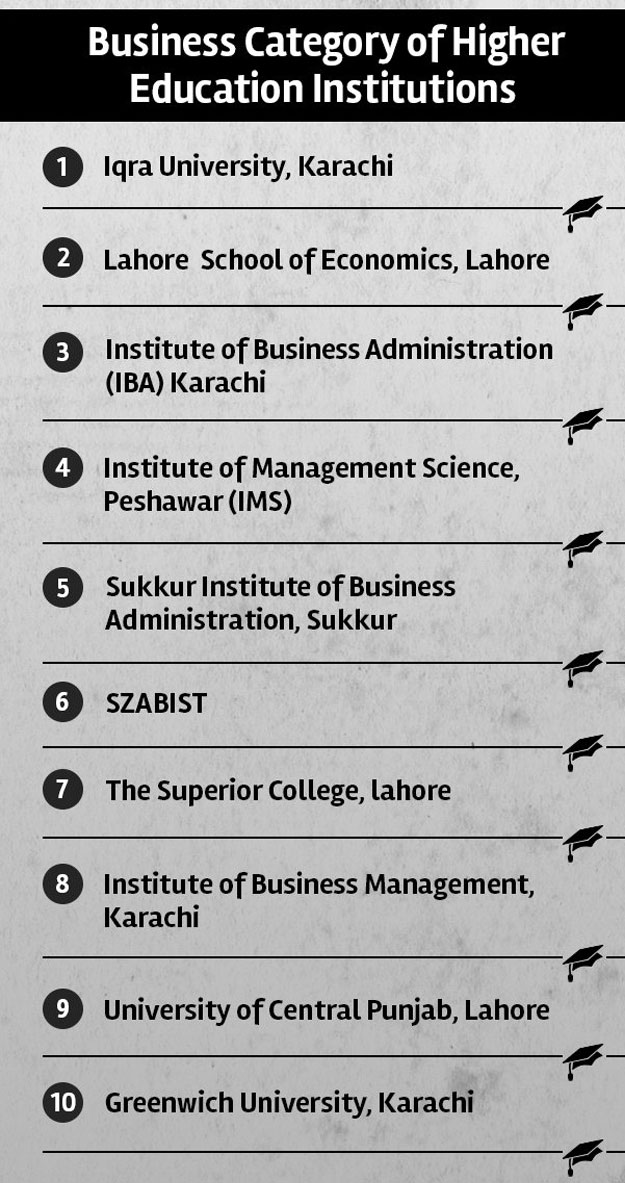 Iqra University did not make it to the top five last year, which is why it is all the more shocking as to how it gained the first rank this year. The chairman HEC explained, "The University is producing some good number of PhDs, and that is why it has been ranked the highest."
Institute of Business Administration, Karachi, came down to third position this year while Lahore School of Economics, Lahore, retained second place.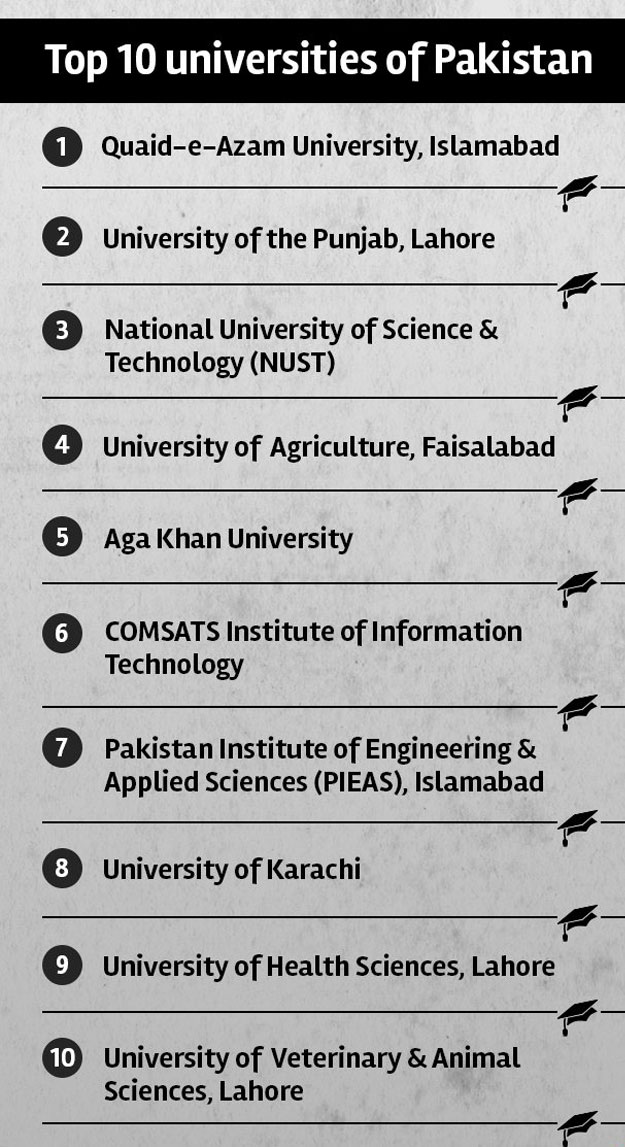 The university rankings were finalized on a quality assurance basis in terms of faculty, research, facilities, finances, and community development. "Community development will be an integral part for universities to create the environment of social integration and affiliation," the chairman HEC stated.
In terms of overall university rankings, Punjab University, and Quaid-e- Azam University was expected outcomes; however, NUST secured the 3rd slot instead of the 6th last year.
In the Engineering & Technology category, the National University of Sciences and Technology (NUST) sustained a top spot. At the same time, the Pakistan Institute of Engineering and Applied Sciences, Islamabad, gained second place.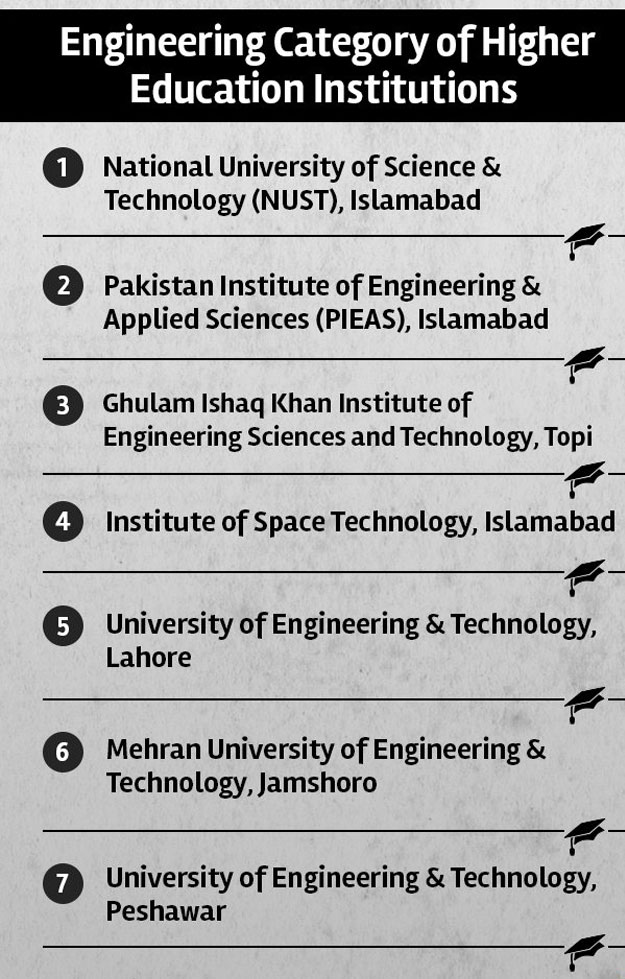 Ghulam Ishaq Khan Institute of Engineering Sciences and Technology, Topi, gained the 3rd place. Aga Khan University ranks first in medical universities, followed by the University of Health Sciences in Lahore and DOW University of Health Sciences in Karachi, respectively.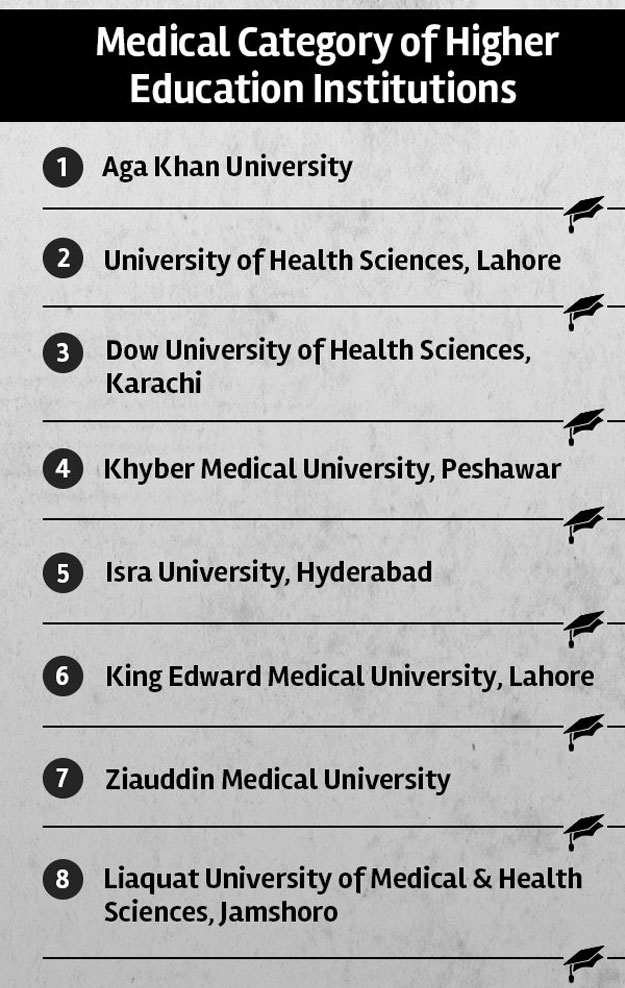 The National College of Arts (NCA) in Lahore has been ranked first while Indus Valley School of Art and Architecture in Karachi came 2nd place.
See the last year's University rankings here:
Stay tuned to Brandsynario for more updates.