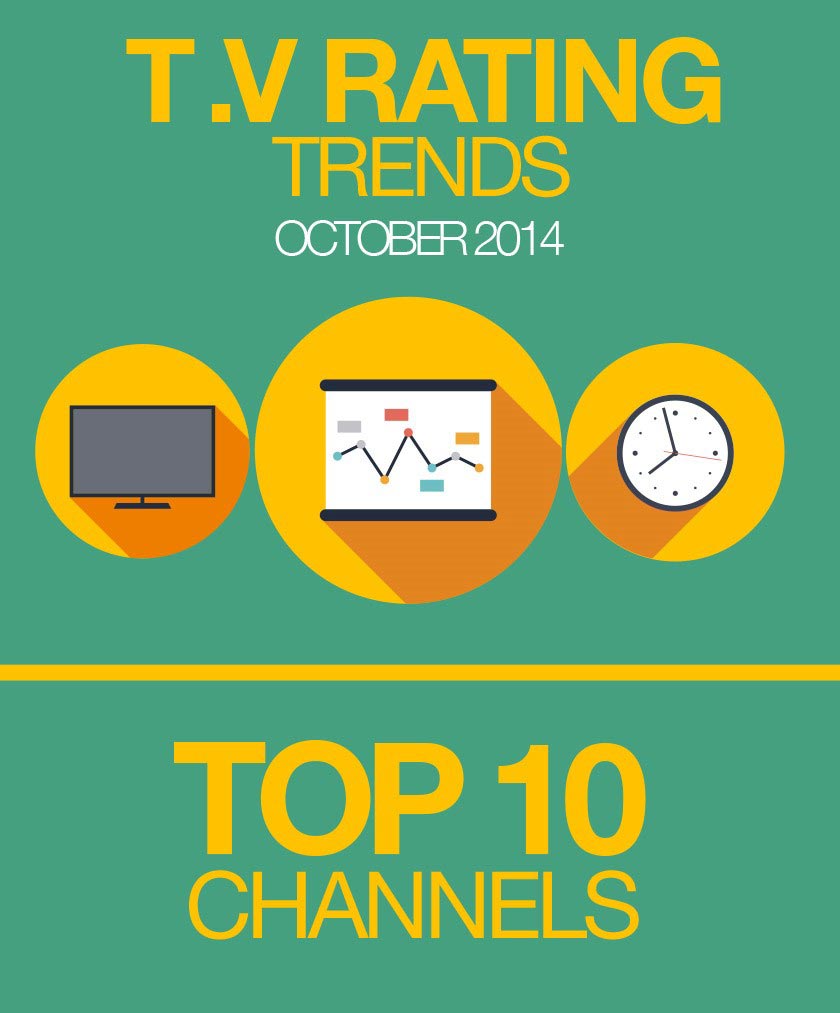 Take a look at the top rated Pakistani channels for the month of October 2014. The infographics highlight the following trends of Pakistan's TV media:
1. ARY Digital was the most watched private channel in Pakistan during the month.
2. Indian Content still rules over Pakistani audience with their daily drama serials.
3. Khara Sach had the highest rating in news show category.