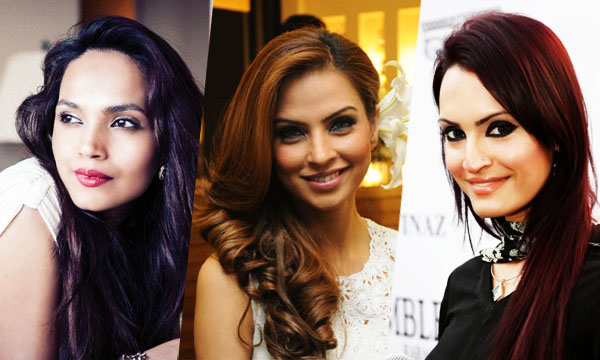 After Facebook, Instagram has become one of the most popular social media networking forum. It's the best for sharing real-time photos and also short video clips while on the go.
We have for you here some top-class models which are very active on Instagram. Read on to know what they share.
Nadia Hussain
She's a busy woman, balancing her work and family life. Her Instagram has pictures of her kids which goes to show that her kids are her first priority. Also, there are tons of pictures and videos of her getting glammed up or glamming up others. So all you makeup lovers will surely benefit from following her.
She is also constantly promoting not just big brands but also small businesses, which is very generous of her. She also seems to be a food lover, posting pictures of pizzas, cupcakes, steaks and other yummy food stuff. Lesson for everyone, giving up food is not the solution. Eat but do workout to stay fit and slender like Nadia Hussain.
Zara Peerzada
Her Instagram bio says: model, maniac, adventuring food enthusiast and part-time village idiot.
It has pictures and videos of beautiful artwork, of picturesque scenes and of the waves splashing against the shore. Oh, forgot to mention, it also has some snaps so some of birds and caterpillars. This concludes she fancies nature and is always up for adventures. Follow her for something new each day.
Aamina Sheikh
Her account revealed things to me which I wasn't aware of about her. Never knew she was an artist and a good one at that. Her account has pictures of her artwork from her school days. It also shows that she loves gardening and has a garden patch of her own. She is also a yoga fanatic. And last but not the least, she a MOM. She has a cute little daughter whom she loves taking pictures of. Another inspiration for working moms.
Amna Baber
Amna Baber's account gives us an insight into her life. She clearly has been bitten by the travel bug. She loves to travel, eat and just have fun. The account also shows us some rare candid pictures from sets of her photoshoots as well as her killer sense of humor . Follow her to stay updated.
Rubya Chaudhry
Rayba Chaudhry quite actively updates her account with funny snap stories, pictures and collages. She shares behind the scene images from her various photoshoots alongwith pictures of herseld just relaxing and taking things slow.
Fouzia Aman
The best model award winner's Instagram account shows us a glimpse of her glamorous life. While she lives it up on the ramp, she likes to equally kick back and spend quality time with her family and travelling.
It's good to know that our models are not beauties, rather beauties with brains. They each have their own unique and diverse interests and talents, which are inspiration for many.
Contributed by Hina Manya