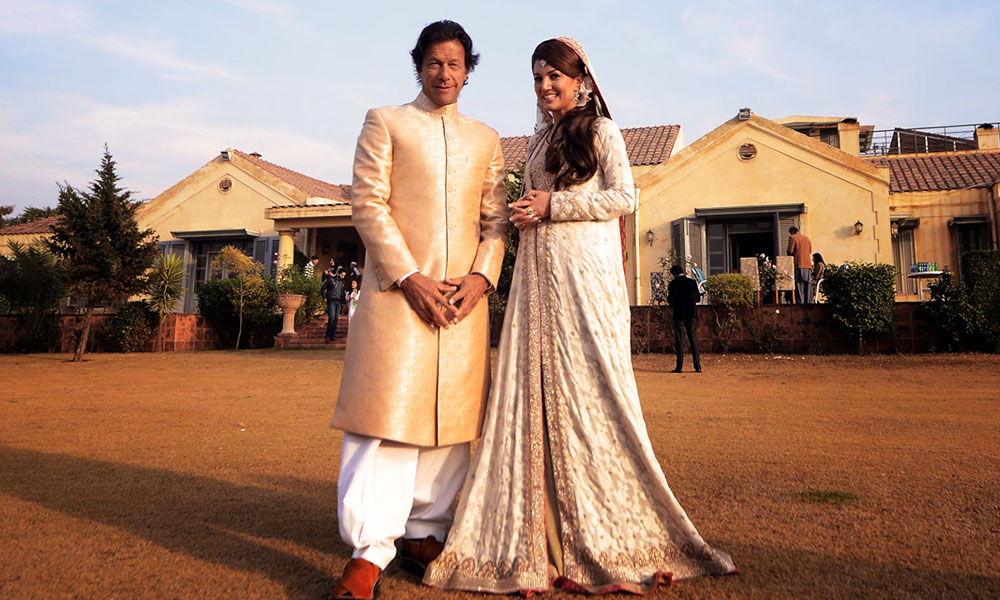 Celebrity couples are always under media scrutiny and are loved by all, not only because of their romantic liaisons or their fan base but also because of their sense of style. Be it any social appearance, or a red carpet moment, they know how to take our hearts away.
Pakistan has a lot of celebrities who tied the knot and are now living happily ever after. Want to know who they are? Check out the list below:
Imran Khan and Reham Khan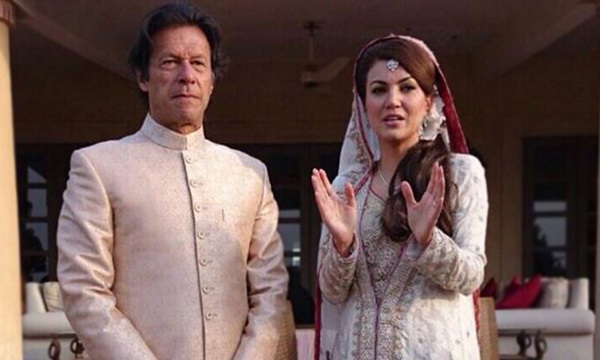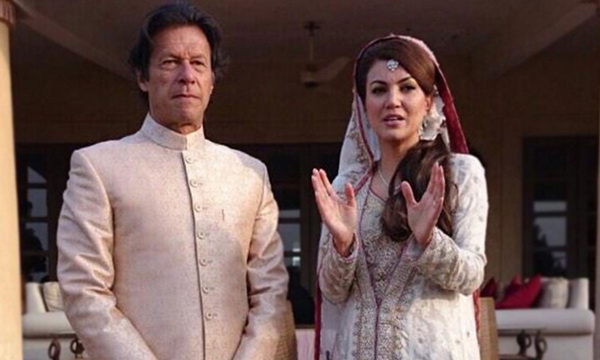 Kaptan and his wife tied the knot on January 08th, 2015 in a simple, no-frills ceremony. They have made a lot of public appearances together after that and they complement each other quite well if we say so ourselves. They are on top of our power couples list because they both are immensely successful in their own things are equally loved by the people.
Shoaib Malik and Sania Mirza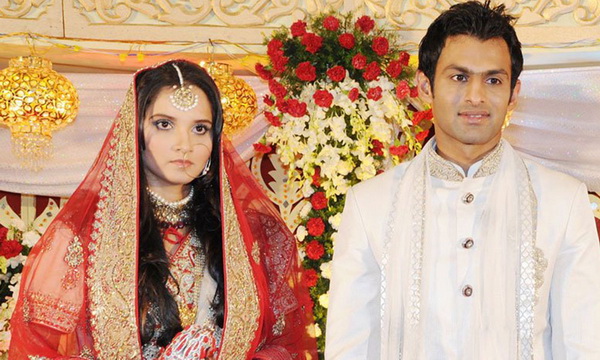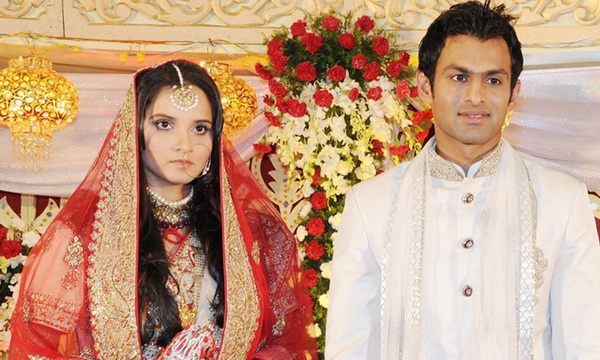 Pakistani cricketer and Indian tennis player, Shoaib and Sania, are the perfect example to portray that love has no boundaries. The couple that defy boundaries and make love win in any situation ought to be the power couple of the century and a role model to look up to.
Ayeza Khan and Danish Taimoor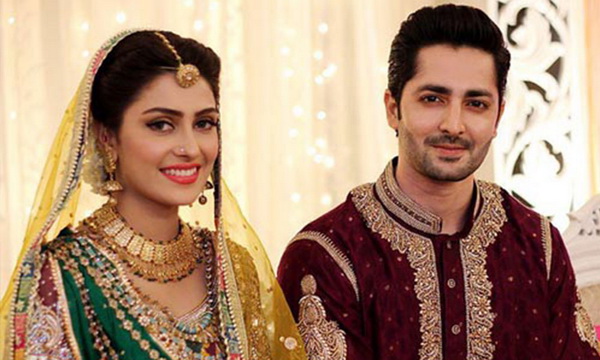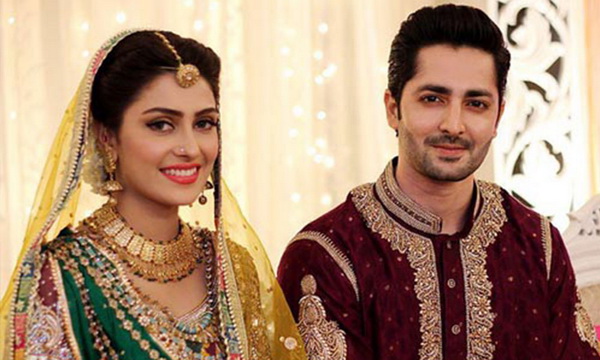 The cute Lollywood couple, which has been seen together in many local advertisements, were married on August 08th, 2014. The couple has a long-standing history of breakups and makeups before they officially got hitched. The most Googled celebrity of 2014 with the love of her life and a wedding ceremony which was talked about for a year, what else do a famous celebrity couple need?
Wasim Akram and Shaniera Thompson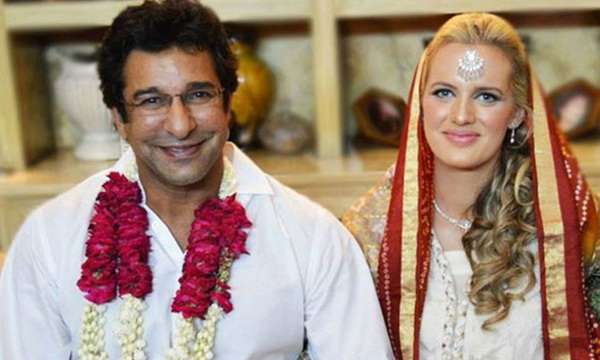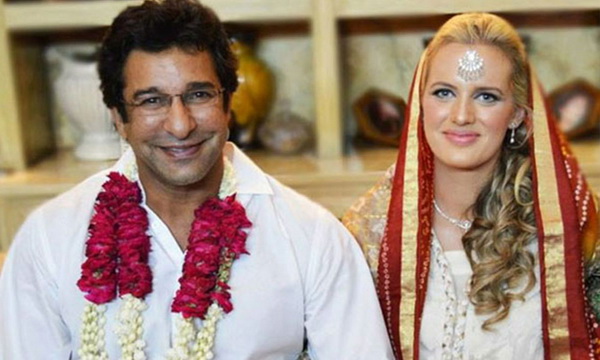 Pakistan's sultan of swing, Wasim Akram, and the Australian beauty, Shaniera Thompson, together look like a model couple. They have been seen together on a lot of occasions and they both look as ravishing as ever. The picture perfect couple with a picture perfect family, we just love to see them together.
Mohib Mirza and Amina Sheikh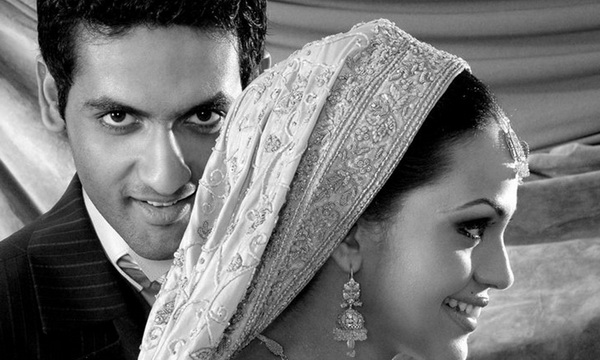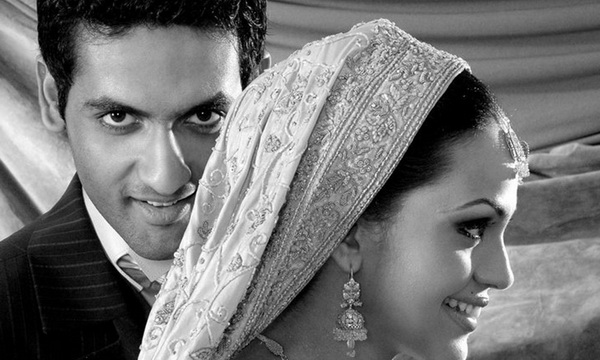 From reel to real life, Mohib and Amina, have always complimented each other, be it behind the camera lens or off-screen. They got married in 2005 and are still going strong. What else is more beautiful than a man who is not afraid of his woman achieving success! That says a lot about this couple.
Yasir Nawaz and Nida Yasir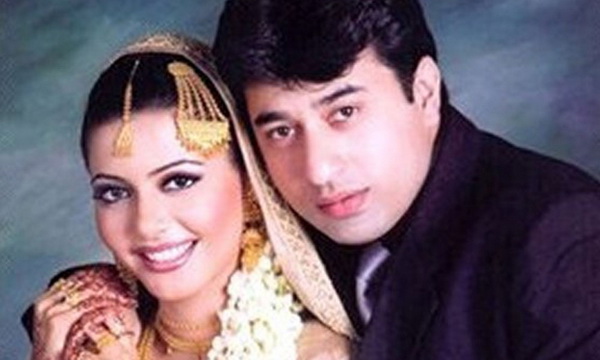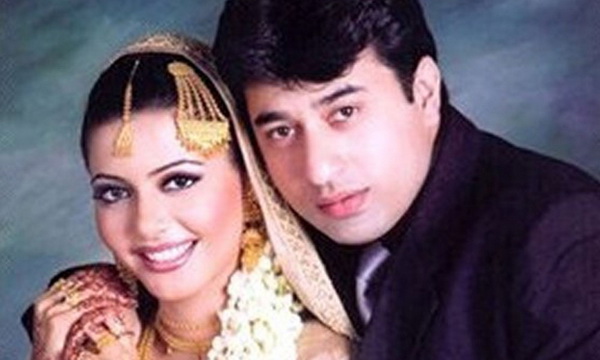 Yasir Nawaz, a television actor, director and producer, married a renowned model and actor, Nida Yasir. They have been in a number of serials together and they do justice with their personal and professional life. They have been blessed with a total of two sons and a daughter.
Syra Yusuf and Shehroz Sabzwari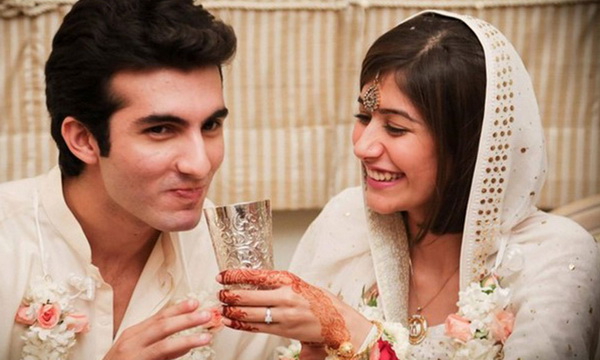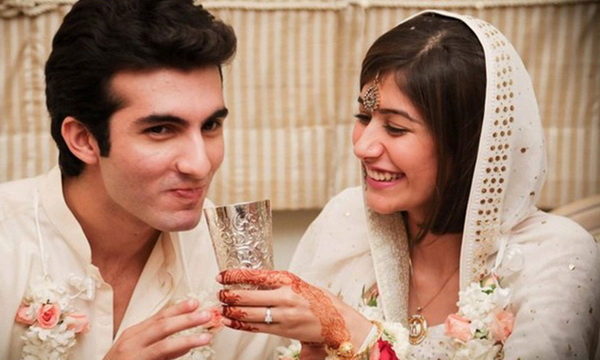 The young and hip duo, Syra and Shehroz, met on the sets of ARY Digital's famous drama series 'Tanhaiyan Naye Silsile' and started dating shortly after that. They celebrated their marriage on October 21st, 2012. Apart from the cuteness factor, their chemistry and their simplicity is loved immensely by the people.
Hira Tareen and Ali Safina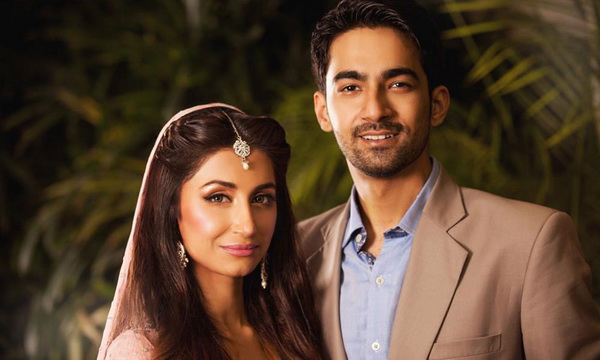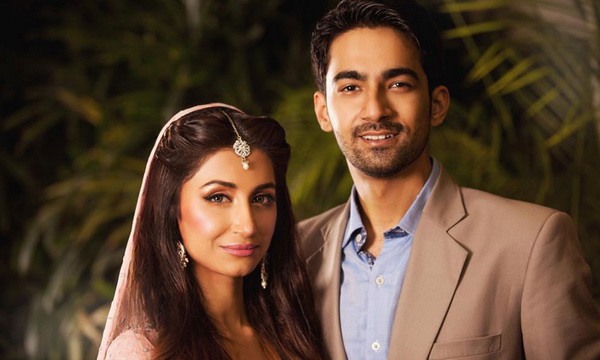 VJ and actor, Ali Safina, tied the knot with the gorgeous model, Hira Tareen, in December 2013. This is what we call an eye-candy couple! They are like the VJs made for each other.
Javeria and Saud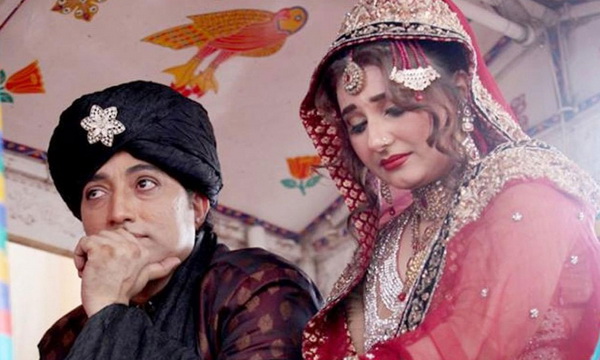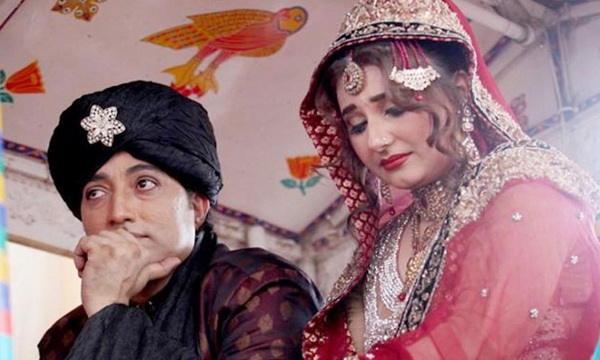 Javeria and Saud together owns a production house known as JJS Production. The couple has been together since 2005. The power couple shares the same ambition, they work together and complete each other in every walk of life.
Mani and Hira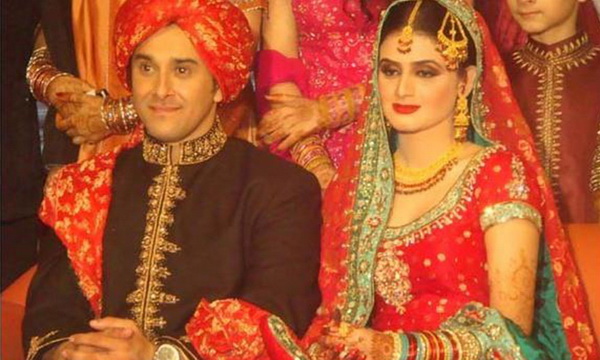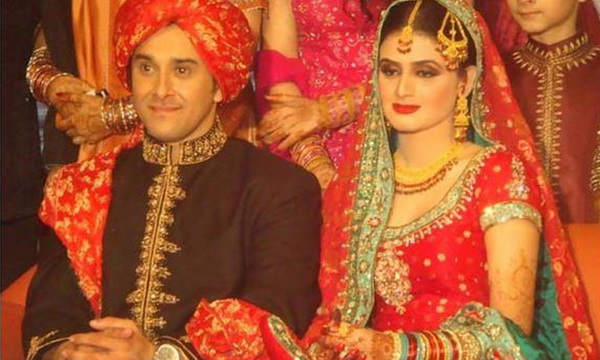 Mani and Hira, a showbiz couple, has been seen together as the hosts of many TV shows after their wedding in 2008 and they look really adorable together, just look at them! The trendsetter of road shows, Mani, along with Hira, who started by acting in one of Mani's produced drama serials, do their own thing and develop their personalities individually. That is what a successful couple is!
Azfar and Naveen Waqar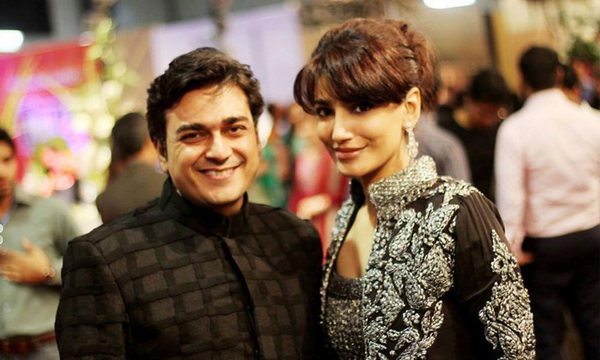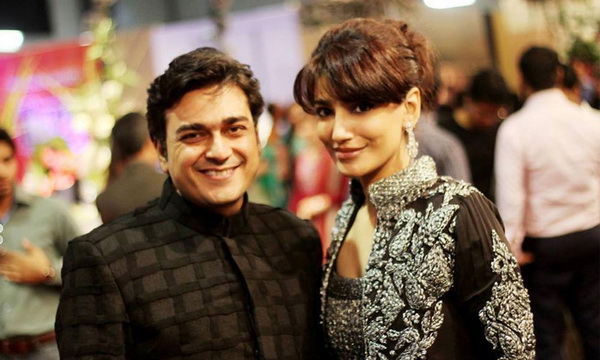 Humsafar actress, Naveen Waqar, married the director of the drama, Azfar, right after Humsafar ended. Even though, their marriage was not received well by their fans, however, the couple didn't lose faith in each other and are still as much in love with each other as before. Naveen, who played the role of a home-wrecker in the drama, was called a real life home-breaker after her marriage with Azfar because Azfar already had a wife and a daughter. However, the couple just tackled every accusation thrown at them and proved to be a strong couple.
Urwa Hocane and Farhan Saeed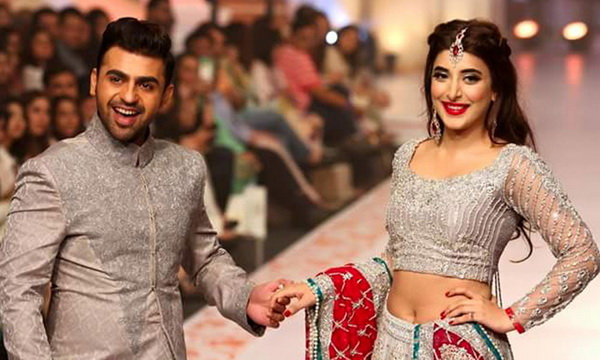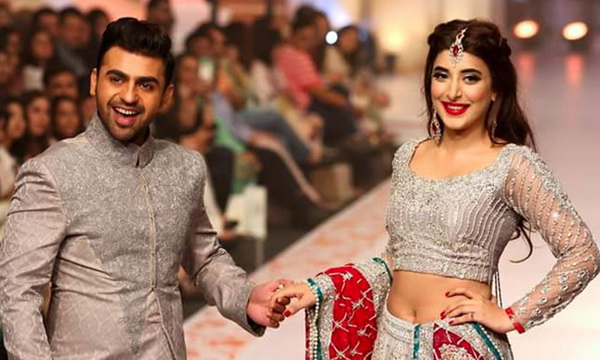 The lovebirds have been together for approximately two years now and have dazzled us by their good looks and awesome dressing sense more than a couple of times. Though, they are not married yet, but they have been seen in a number of public events together and support each other to go their separate ways because they have faith in each other.
Now that you have them all under one post, who do you like the best? Let us know!