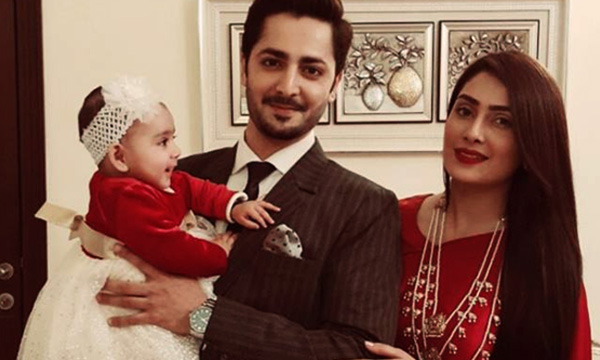 Whether you're celebrity crazy or just plain baby crazy, it's always a pleasure to hear about your favourite celebs receiving adorable little bundles of joy! The year of 2015 was a really good year for a lot of our loved Pakistani celebrities, so let's have a look at which of our favourites had some real good news to share in the past year.
Ali Zafar
The popular actor and singer Ali Zafar was blessed with a second child in 2015. Ali and his wife are now parents to a baby girl, who they named Dua. Zafar's wife, Ayesha Fazli, gave birth to the baby in Lahore on 23rd February 2015.
Dua.

— Ali Zafar (@AliZafarsays) February 16, 2015
The two got married back in 2009 and their older son, Azaan, is four years old.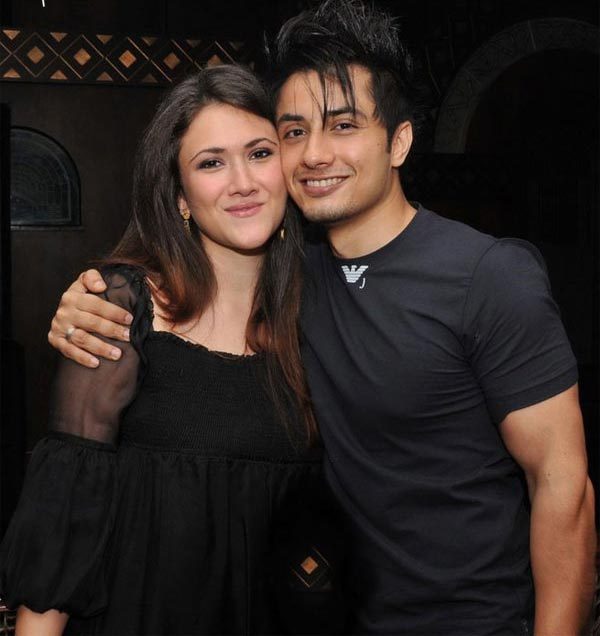 Ali Zafar took to twitter to announce the birth of his newborn and thanked his wife as well.
For all those who emailed 2 inquire, @AliZafarsays and @AyeshaFazli have been blessed with a healthy and beautiful baby girl this morning..

— Ammara Hikmat (@AmmaraHikmat) February 23, 2015
Aamina Sheikh and Mohib Mirza
Aamina Sheikh had been notably missing from the acting industry for a while before the birth of her baby girl in August. Her and her husband, Mohib Mirza, welcomed their bundle of joy into the world on 11th August, their first child after a marriage of ten years.
Aamina Sheikh announced the news via Facebook, through a post of a picture of her and her family together. The happy couple named their adorable daughter Messia Mirza.
Veena Malik
Veena Malik also gave birth to her second child in 2015 on the 23rd of September. The birth took place in Virginia, USA.
Veena's husband, Asad Bashir Khan, shared the news on Twitter – apparently a popular way to announce the arrival of newborns. The baby girl, named Amal Asad Khan, is the couple's second child after Abram, their 1-year-old son.
Alhamadullilah on this Blessed day of Hajj our princess Amal Asad Khan arrives into our world. Thank you @iVeenaKhan pic.twitter.com/tJ9pllYJ1h

— Asad Bashir Khan (@asadbashirr) September 23, 2015
Mathira
In what seemingly came as a surprise to her fans, Mathira also became a mother in 2015. This came only a month after the news of her marriage reached the media. The actress, previously a VJ, gave birth to her baby boy on 1st September in Karachi, where she was taken to the hospital in the midst of a lot of political turmoil. The baby was named Aahil Rizvi.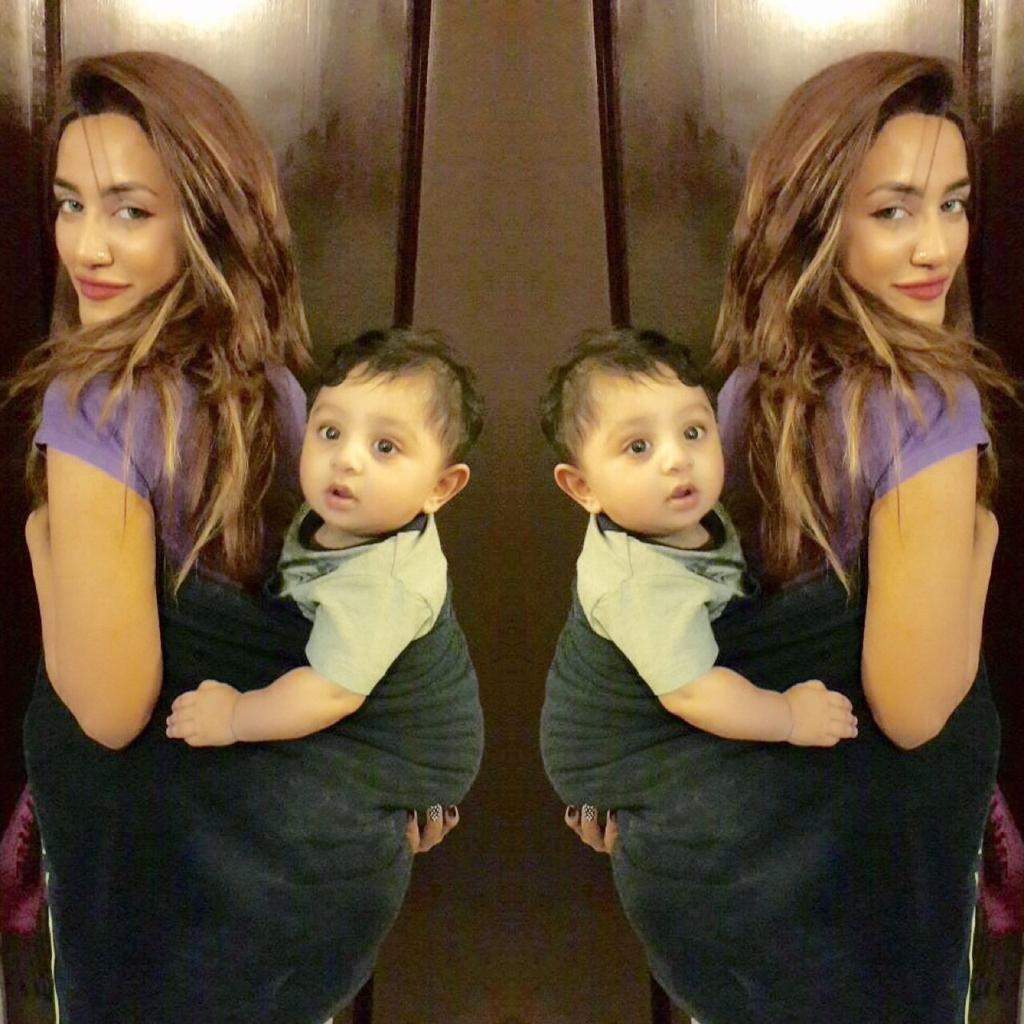 When it comes to her marriage, Mathira has remained quiet on the topic. "I am a person who keeps her family life secret. Relationships are very fragile so I avoid talking about them."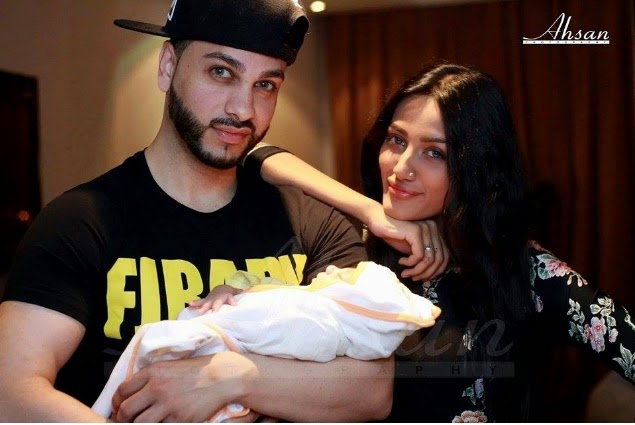 Shehzad Sheikh
Shehzad Sheikh, an actor and the son of actor Javed Sheikh, received his very own bundle of joy in the form of baby boy in 2015. The child was born on 25th February 2015 and has been named Shahmeer Sheikh.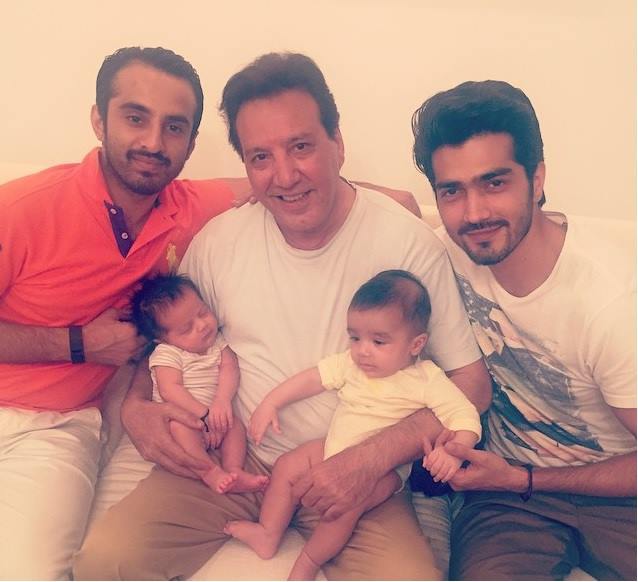 The baby is yet another addition that the Sheikh family has been blessed with this year, as Shehzad's sister, Moomal, gave birth to her own child in 2015 as well.
Moomal Sheikh
A model, actress and a television host, Moomal Sheikh is the sister of Shahzad Sheikh and the daughter of Javed Sheikh. She and her husband, Nadir Nawaz, became brand new parents to a baby boy in 2015, making for another exciting addition to the Sheikh clan.
The newest member of the family was named Ibrahim.
Ayeza Khan and Danish Taimoor
Actor Danish Taimoor and actress Ayeza Khan welcomed baby girl Hoorain in 2015. The baby girl was born on 14th July, and is the couple's first child after their marriage in August of 2014.
Ayeza Khan has previously shared some photos of her daughter on her Facebook page. Most recently he posted an adorable family photo for her fans.
Nadia Hussain
The multi-faceted television personality and model also gave birth to her fourth child in 2015. A healthy baby boy was born on 5th November and has been named Sherdad Mohammad Khan.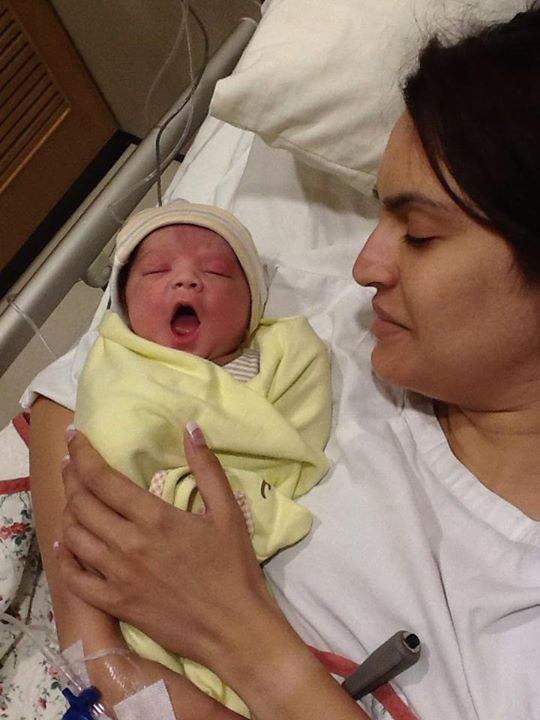 Nadia is not just a media personality but also an entrepreneur, with the launch of her own salon. She is a mother to one other boy and two girls.
Reema Khan
Retired actress Reema Khan also became a mother in 2015, giving birth to a baby boy. Reema had an illustrious career in the show business industry in Pakistan, up till her decision to marry Dr. Shahab Tariq.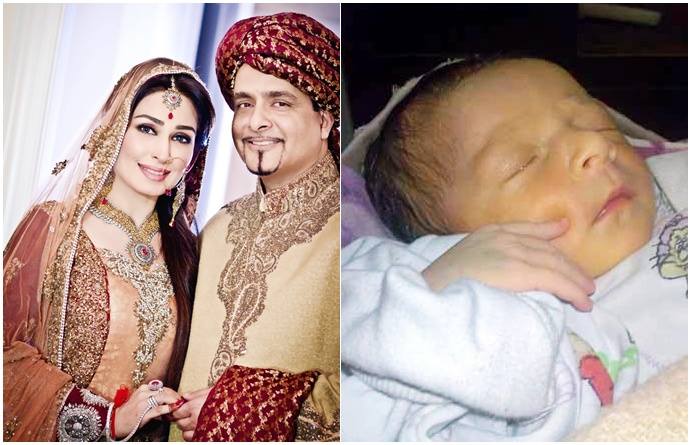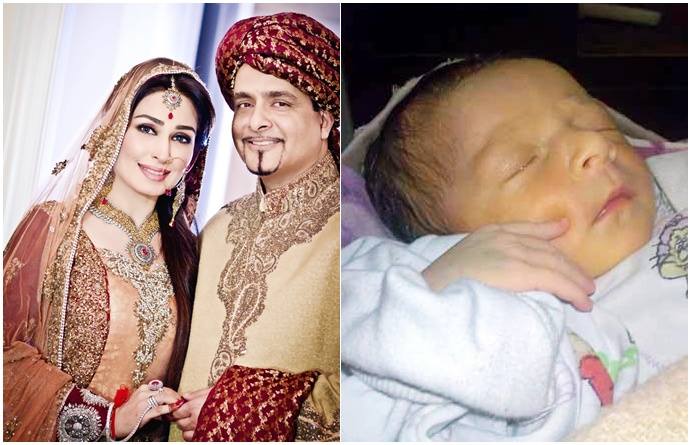 Since then, the actress has been living abroad, and after two years of marriage, they are now the proud parents of their first child.
Sarwat Gilani
Sarwat Gilani and her husband, Fahad Mirza, were yet another couple to share in the blessing of a baby boy. The two got married in the August of 2014, and are now excitedly preparing for their journey of parenthood.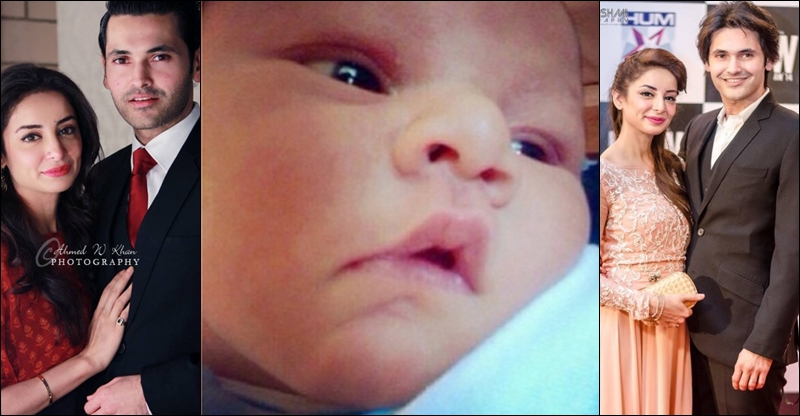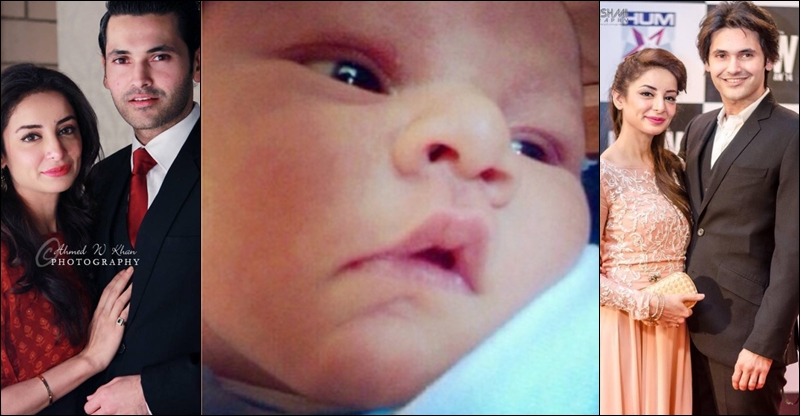 Gilani initially began her career in the entertainment industry as a model and has now established herself as a strong and talented actress. She is quite the dedicated woman, and stating that "the world doesn't stop when you become a mother", is eager to return to her work after a brief break during her pregnancy.