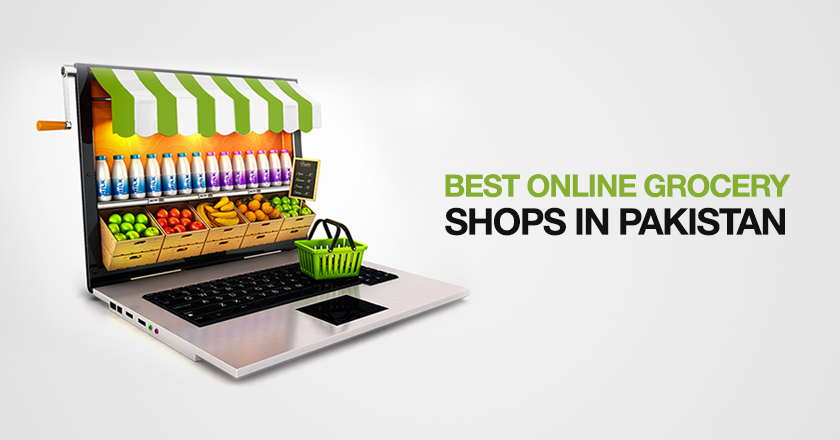 Pakistan is a country where people still prefer to shop for grocery items using conventional means. However, the rapidly growing e-commerce and online shopping industry has successfully started to take aboard the sternest of conventional shoppers.
The internet has become the center of convenience for everyone, with several websites now offering deals on restaurants, foods, fashion products, electronic items, and a whole range of everyday consumer products.
After the huge success of several e-commerce websites offering clothing, foods, and a range of electronic items, several websites have been launched that provide customers with the ease of shopping for groceries from the safety of their homes.
Here we look at the top grocery shopping websites in Pakistan: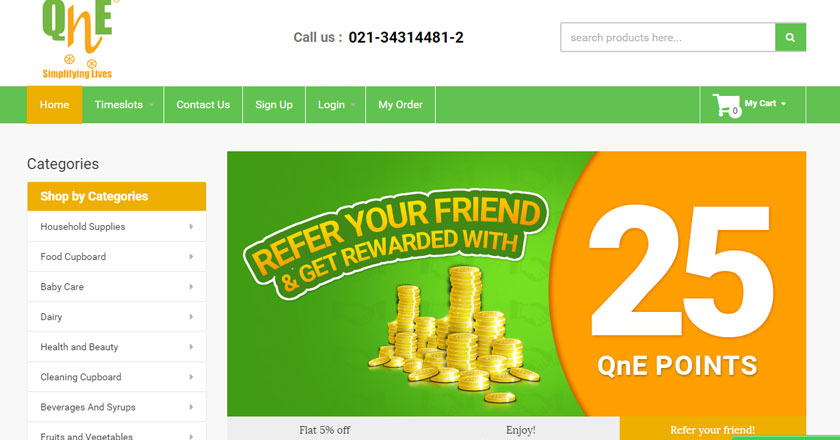 A product of Premiere Group, QnE is a recently launched grocery portal that has gained popularity and customer approval in a short time. From baby care products to myriads of dishwashing products, the portal hosts hundreds of affordable brands that are available with few clicks. QnE also has a unique points system that facilitates customers to shop more.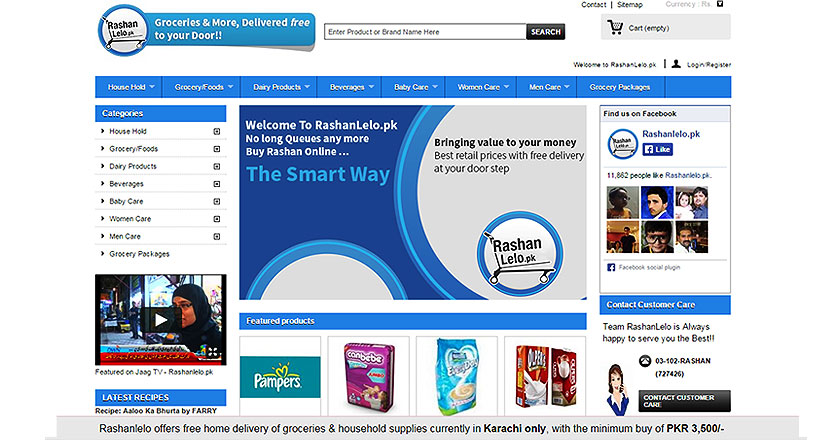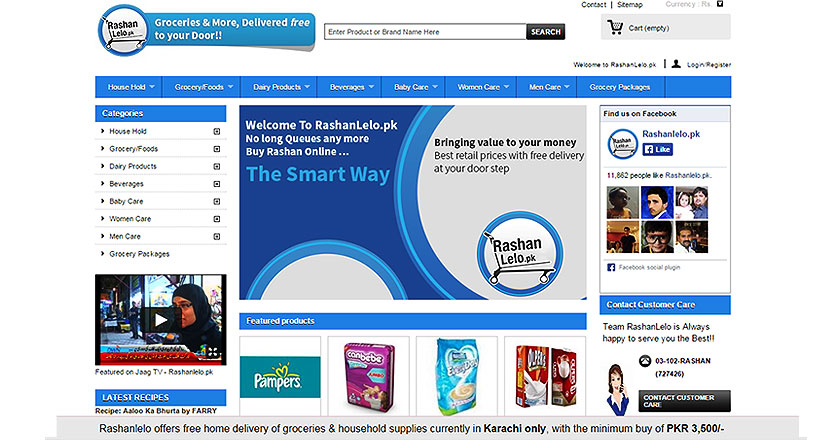 RashanLelo delivers free groceries to your doorstep, with the website having a wide range of grocery items on its list. However, the services offered are exclusively for the people of Karachi, with a minimum buy of Rs. 3,500.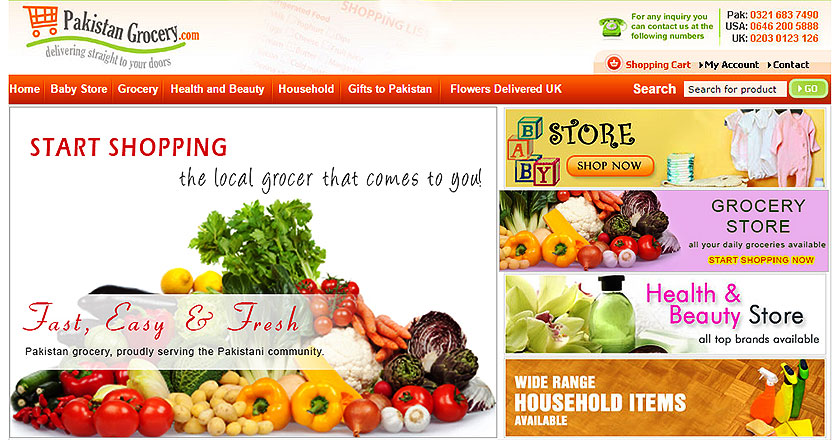 One of Pakistan's leading online grocery services, Pakistan Grocery has a wide array of grocery items, including fresh meat and fish, fruits, and vegetables. The UK-based facility also allows the customer to send gifts to Lahore, Karachi, and Islamabad in Pakistan.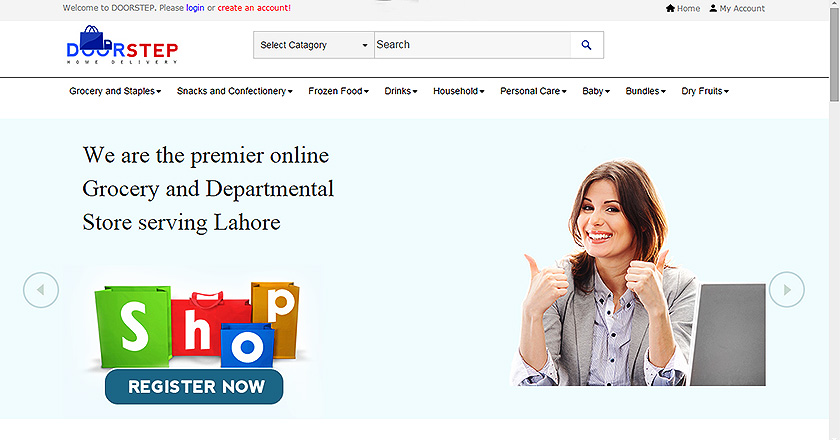 Door Step is a one-stop shop for grocery items ranging from cereals to soups to dry fruits and different household products. The website provides free delivery for orders exceeding Rs. 1000, while the customer has to register first as a member before placing an order.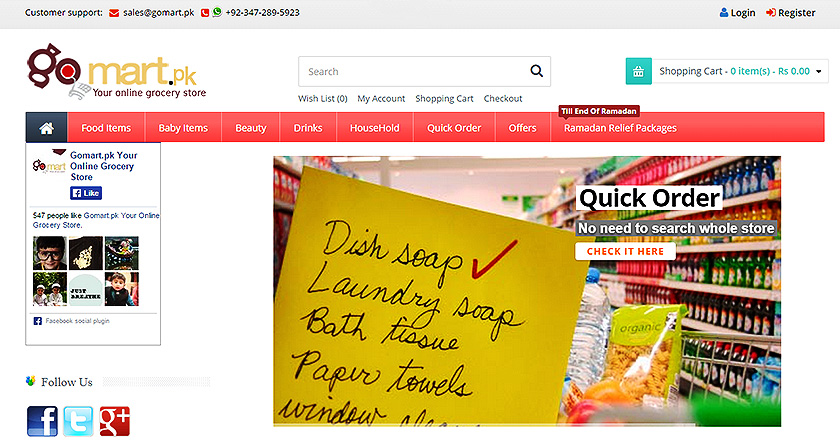 Gomart.pk is the largest online food and grocery store, currently operating exclusively in Karachi. The website offers more than 4000 products of over 100 brands. The website claims to offer the best quality products available at the lowest possible prices. The consumer can pay through Cash on Delivery.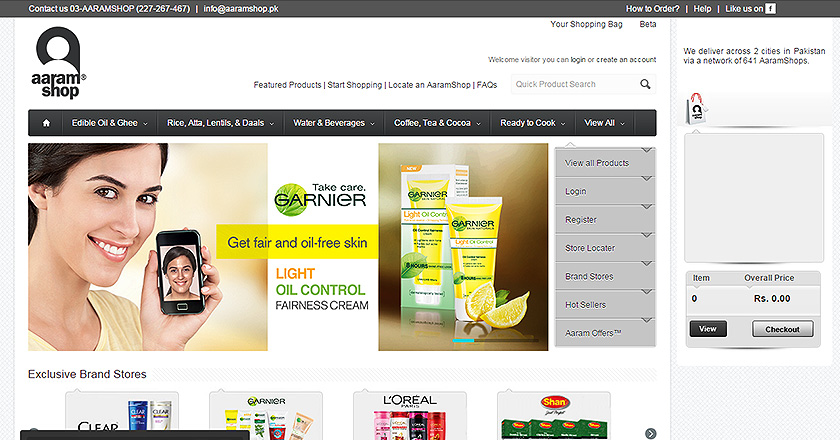 A premium online grocery shopping network, Aaram Shop offers its consumers in Lahore and Karachi the ease of online grocery shopping through the customer's preferred nearby retailer. The products available are provided at discounted prices. Setting itself aside from the rest, Aaram Shop offers free cash on delivery in Karachi and Lahore within 2 hours' delivery time.