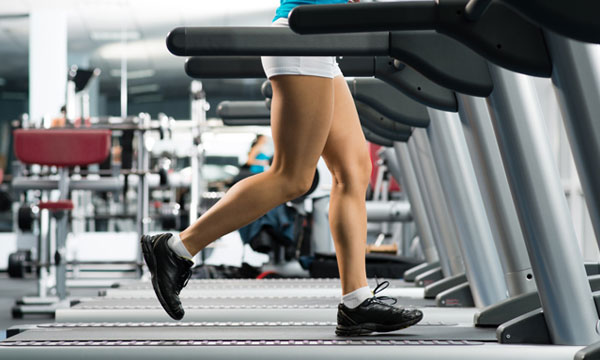 As obsessed as we are with aromatic spicy buttery foods, Karachites have also developed a taste for fitness and health. Not only have we progressed a lot in the domain of healthy eating but we've also started to realize the importance of maintaining a proper fitness schedule. This is where gyms, fitness clubs, yoga centres and the likes jump in.
Let us have a look at some of the notable gyms of Karachi in terms of not how grand they look but in terms of functionality, trainers, equipment and client feedback.
Best Gyms in Defence/Clifton
Believe it or not, the Clifton/defence residents are to be given the credit for starting this unsung campaign against obesity and weight gain. All good things that come to the sea shore meet the Clifton/defence walas before they hit the rest of the city.
1. SHAPES
[fb_embed_post href="https://www.facebook.com/ShapesActive/photos/a.841957685846204.1073741847.205420079499971/841957952512844/?type=3&theater/" width="550″/]
Shapes was and still remains the first choice for a lot of karachites for their quest towards fitness and a healthy lifestyle. Located in the not-so-friendly neighbourhood of Cantt station but spread over a huge area surrounded by greenery, Shapes rightly boasts of a massive area for fitness equipment and a well-trained staff at the disposal of its customers. The place is equipped with a pool facility, squash courts, steam, sauna & Jacuzzi baths. On top of all that, the place welcomes members from as early as 06:00 hrs in the morning till 22:00 hrs in the evening.
2. STUDIO-X
[fb_embed_post href="https://www.facebook.com/studioxpak/photos/pb.729641493735832.-2207520000.1441086771./1038031106230201/?type=3&theater/" width="550″/]
Another list topper from Defence is Studio X  providing competition to the ever growing gym industry in the Clifton/Defence areas. The place has a massive area reserved for kick boxing, pilates, aerobics etc. Located in Phase 5  on Saba avenue, the gym is a perfect option to unwind after a long day at work or school. Based on feedback, the studio is one place that focuses not just on healthy weight loss but also on learning to love yourself and your body to attain maximum benefits out of the programmes offered.
3. LIFESTYLE GYM
[fb_embed_post href="https://www.facebook.com/Gym.LST/photos/pb.301038129020.-2207520000.1441086836./10152497927049021/?type=3&theater/" width="550″/]
One thing that sets Lifestyle apart from all other gyms is the highly professional trainers it provides to all of its clients. The gym, located on the main 26th street and Ittihad – runs roughly from 7:00 hrs in the morning upto 23:00 hrs at night.
4. Club M
[fb_embed_post href="https://www.facebook.com/Fitness.ClubM/photos/pb.546491832121428.-2207520000.1441091448./694245544012722/?type=3&theater/" width="550″/]
A high-end facility with latest fitness equipment & certified on-floor instructors, Club M has become the latest go-to place for a lot of Pakistani celebrities including, Fahad Mustafa, Soniya Hussain, Osman Khalid Butt and more. Built on a massive three-floor building, the fitness centre has devoted entire floors to exercise regimes with 2nd floor exclusive for cardio, 3rd floor for weights and 4th for rejuvenation. Club M is open from 08:00 hrs in the morning to 22:00 hrs at night.
Best Gyms at Tipu Sultan Road/Shahra-e-Faisal
Gone are the days when fitness and healthy lifestyles were things that only the elite could afford to even think about. Thanks to the ever increasing health issues of the present era, a gym is not just a luxury for the modern day but more of a necessity.
5. CORE
[fb_embed_post href="https://www.facebook.com/corekarachi/videos/vb.323383914369325/836813319693046/?type=2&theater/" width="550″/]
Another sophisticated and a well-equipped gym, CORE  is conveniently located in two very central areas of Karachi – Tipu sultan road and Ocean Mall Clifton. CORE at Tipu sultan provides its members with top-notch equipment and exercise facilities that are easily comparable to those provided – well across the bridge and even beyond the sea. WINK!
CORE runs from 07:30 hrs to 22:00 hrs roughly through the week.
6. POWERHOUSE GYM – ARENA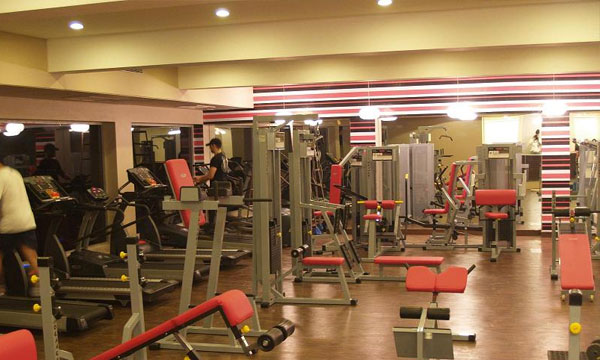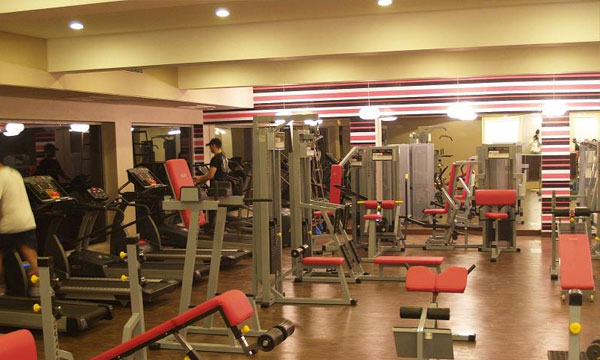 Not just CORE, another great option at a nearby location is the Powerhouse Gym at THE ARENA. Located in the serene neighbourhood of Karsaz road and KDA Scheme 1, POWERHOUSE gym is one great option to relax and shed those stubborn pounds  – and the best part is you get to do all of that without having to cross high traffic zones  and underpasses.
Best Gyms in Bahadurabad/Tariq Road
7. GET SMART CHAIN OF GYMS
[fb_embed_post href="https://www.facebook.com/104610236299610/photos/pcb.845834072177219/845830542177572/?type=1&theater/" width="550″/]
Luckily enough, if you happen to be staying over your nani ka ghar for your summer vacation or even simply happen to be a resident of these areas, you are in for a healthy surprise! An amazing chain of gyms called GET SMART GYMS have branches all around Karachi, one of which is conveniently located in the centre of Tariq road. The gym reserves separate slots for men and women and is fully equipped with modern day fitness options.
Affordability, professional equipment and a well-trained staff are all basics to our usual gym requirements and that's exactly what you get here.
All in all, Karachi's awaam has definitely become far more health conscious than it was in the early 80s or 90s. Thus, all these happenings in your own neighbourhood leave you in no position to make more excuses for all those sins counted in pounds.
Get that lazy flabby body up and hit the gym closest to you for a better healthier life ahead! Goodluck!
Contributed by: Fatima Azeem