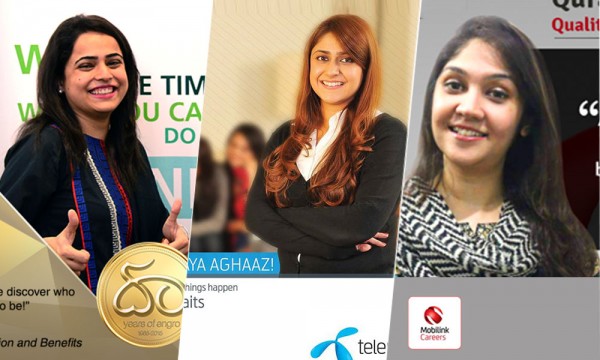 Acquiring higher education can be a milestone, while landing job in a prestigious organization is entirely another battlefield. Getting hold of a good job accommodates a number of concerns, be it a hallmark of economic and social standards, an impression on peers or the drive to grow progressively. These factors set the bar too high for job seekers to always stay on one's toes, presenting the best of their abilities.
This article is to guide fresh graduates and diligent workers aiming to climb up the ladder.
The top-notch companies are categorized into a sector-wise division with an approach of eyeing the stalk of opportunities the job market offers.
The companies are not listed subject to rankings but solely subject to the categories assigned.
FMCGs
Engro Foods (Local)
It may not surprise anyone if Engro Foods tops the chart for offering the best employee packages and delivering the best quality of human capital. Engro manages to shoulder success with international giants. The work environment is fun, friendly and lays creative grounds for workers.
[fb_embed_post href="https://www.facebook.com/engro.corporation/photos/pb.479003158862874.-2207520000.1440749822./857813457648507/?type=1&theater/" width="550″/]
On of Engro's managers commented, "The salary packages are very competitive, plus they invest some portion in provident and gratuity funds. Additionally there's health insurance coverage for your family. It makes me proud to work for a truly Pakistani company."
 Unilever (Multinational)
Ready to hone skills? Because this workplace is competitive and demanding, asking employees to always wrap their brains around work. This giant is best known for hosting CSR (Corporate Social Responsibility) events to contribute to the society.
Unilever is believed to cater to the finest from the lot, especially fresh graduates. The ongoing training polishes the skills of employees so that they understand where they stand. The packages usually entail life insurance, health insurance, various allowances and opportunities to travel (domestic and international).
[fb_embed_post href="https://www.facebook.com/video.php?v=943819988992023&video_source=pages_finch_main_video/" width="550″/]
Hold the reins, because this MNC lands not only an opportunity to exercise innovation but also builds a promising career.
 Telecom Industry
Telenor
Telenor, without any doubt, beats all its competitors in the telecom industry with leverages only one can dream of. From excellent medical facilities to health insurance, life insurance, mobile usage allowance, provident/ gratuity and transportation services (exclusively for female employees) are provided alongside extremely friendly yet professional work culture.
[fb_embed_post href="https://www.facebook.com/TelenorPk/photos/pb.113127139019.-2207520000.1440749967./10153476234949020/?type=1&theater/" width="550″/]
The standardized perks at Telenor speak volumes of the mammoth size workforce roughly amounting to 5000 workers. Coming from a Postpaid Trade Marketing Specialist, is a proof that this place is worth going for, "I had heard that Telenor offered a stress free environment and is ranked amongst the best employers in telecom industry so it was imperative I joined the place and I have never regretted that decision."
Mobilink
The telecom company is set to expand in terms of sales and employee size. This is a perfect place for eager beavers to learn and grow professionally. Employees at this place enjoy several perks like medical and conveyance facilities, a good amount of paid leaves, fuel allowance and generous mobile usage allowance.
[fb_embed_post href="https://www.facebook.com/mobilinkcareers/photos/pb.188892384482448.-2207520000.1440750023./959312790773733/?type=1&theater/" width="550″/]
Pharmaceutical
GlaxoSmithKline
Working in GSK would be nothing less than holding all the aces, as employees get a competitive corporate environment along with a cooperative staff.
[fb_embed_post href="https://www.facebook.com/GSK/photos/a.193751910693770.45818.123311187737843/870793312989623/?type=1&theater/" width="550″/]
The perks offered are too luring to turn a blind eye to the pharmaceutical giant. The company offers smart salary packages, medical facilities, transportation, fuel allowances and travel if need be. It also provides good quality food with fairly subsidized prices. The opportunities to grow are outstanding and just a little hard work earns employees the benefit of an automobile.
 Banking Sector 
Habib Bank Limited
Habib Bank is definitely a blue chip in the banking industry having built a solid reputation for the quality of human capital and stability in delivering work ethics.  Suffice to say, perks may not be the only the grand prospect of a good job but also the chance to grow and learn professionally working in a competitive environment. This bank welcomes its workers with health insurance, life insurance, employee finances, gratuity, provident fund and nonetheless fair salary packages.
[fb_embed_post href="https://www.facebook.com/HBLBank/photos/a.10150713837478673.411231.53999423672/10152523365113673/?type=1&theater/" width="550″/]
Bank Alfalah
This is almost like embarking upon a highway of career choices. One does not get into Bank Alfalah without proving their mettle. One can be swooned by the exposure of professional attitude from the topmost senior management to junior level employees. The perks and benefits provide an added advantage to the employers to face low turnover rate.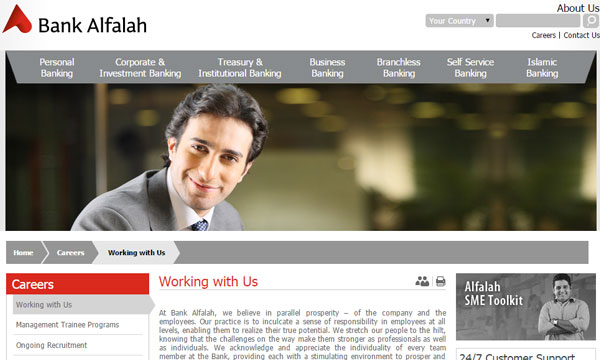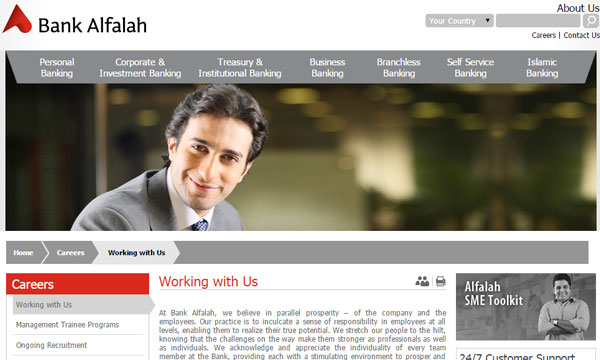 Different designations enjoy a set of useful perks such as health insurance, life insurance, medical facilities, gratuity funds and other allowances.
NGOs (Non-governmental organizations)
TCF- The Citizen Foundation
What beats an NGO that is clean as a whistle and constitutes for transparency as their primary work policy? The Citizens Foundation is nothing short of a dream that showcases hard work and sincerity towards their cause. Besides providing handsome salaries, transportation facilities, medical insurance, and discounts at various outlets (Hobnob Café etc), the employers have established ethical work culture maintaining humility as a salient feature.
[fb_embed_post href="https://www.facebook.com/TCF.Pak/posts/1049718338379601/" width="550″/]
The care and concern the company has for all its employees. irrespective of their level of resource hierarchy of the organization gives them a competitive advantage to remain ahead of the pack.
 Oil and Gas Industry
PSO- Pakistan State Oil
Pakistan State Oil has proven to be amongst the best employers time and again. The food may be the first thing that comes to mind when thinking about the perks offered at this local giant but what stands out the most are the leverages given to female employees such as transportation facilities, daycare facilities and equal treatment.
[fb_embed_post href="https://www.facebook.com/PSOCL/photos/pb.430648086993121.-2207520000.1440751302./918959008162024/?type=3&theater/" width="550″/]
The company never fails to meet employee expectations by offering lucrative salaries, health insurance, medical facilities and a great work culture.
Shell
Oh yes! The name says it all! International petroleum giant that provides well-paid jobs alongside a promising career is set to remain one of the most attractive places for job seekers. Only top graduates and smart workers are cherry picked by this international company. Employees are hired on permanent and contractual basis.
[fb_embed_post href="https://www.facebook.com/Shell/photos/a.366883380021940.83671.200969413280005/952025504841055/?type=1&theater/" width="550″/]
The opportunity to undergo multiple foreign trainings gives workers enough space to evolve professionally alongside flexible working hours. There are different perks and packages designed for permanent employees and contractual workers giving them an international recognition of working at Shell.
Gear up! One should be extremely vigilant when it comes to choosing the right job. It's just not the size of a company or the compensation packages but autonomy, employer's vision, innovative space and open-minded management constituting that constitutes an ideal work place.
Contributed by: Paras Saif