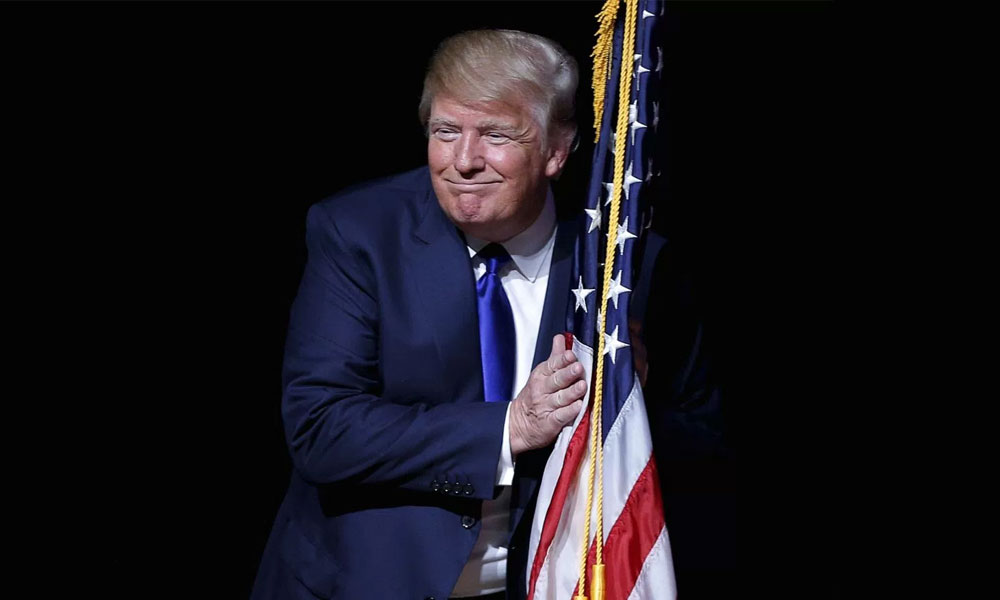 After the announcement of Donald Trump's ban on 7 Muslim-majority countries, the world started to panic and many individuals who fly outside the United States are unable to come home, and those in the US are also facing a lot of trouble.
To this, top companies have taken a stand in their own way. Here's how these brands took a step to condemn the 'Muslim Ban'.
Starbucks
Starbucks, one of the biggest coffee houses in the world has vowed to employ 10,000 refugees starting in the US, and then around the world. The chain plans on executing this plan over a span of 5-years. "We are developing plans to hire 10,000 of them over five years in the 75 countries around the world where Starbucks does business," said Howard Schultz, the coffee chain's chief executive.
Microsoft
Microsoft CEO, Satya Nadella, has also raised his voice against the action. The 'Muslin Ban' has effected 76 employees who belonged from the countries which have been banned. In an email to Microsoft staff, he said: "We believe that immigration laws can and should protect the public without sacrificing people's freedom of expression or religion. And we believe in the importance of protecting legitimate and law-abiding refugees whose very lives may be at stake in immigration proceedings."
Google (Alphabet)
Sergy Brin, Alphabet President and Co-founder of Google, was also among the protesters who raised their voice against the ban at San Francisco airport over the immigration measures. Brin said he was there in a personal capacity, but reportedly told one journalist: "I'm here because I'm a refugee."
Google cofounder Sergey Brin at SFO protest: "I'm here because I'm a refugee." (Photo from Matt Kang/Forbes) pic.twitter.com/GwhsSwDPLT

— Ryan 2.0 (@RMac18) January 29, 2017
Facebook
Founder Mark Zuckerberg also shared his share of concern adding, "We need to keep this country safe, but we should do that by focusing on people who actually pose a threat. Expanding the focus of law enforcement beyond people who are real threats would make all Americans less safe by diverting resources, while millions of undocumented folks who don't pose a threat will live in fear of deportation."
Amazon
Amazon alerted their employees through an official memo alerting them for travel restrictions. "Our immediate focus is to make sure you all have the information you need to make travel decisions in the coming days and weeks," stated the message from the VP of human resources Beth Galetti, according to The Verge. "Here's what you need to do now if you are a citizen of any of the countries listed in the order…"
Apple
Apple CEO, Tim Cook, also responded to the policy as he circulated an email to his employees on Saturday. "I've heard from many of you who are deeply concerned about the Executive Order issued yesterday restricting immigration from seven Muslim-majority countries," Cook wrote in the memo, according to BuzzFeed. "I share your concerns. It is not a policy we support."
Netflix
"Trump's actions are hurting Netflix employees around the world, and are so un-American it pains us all. Worse, these actions will make America less safe (through hatred and loss of allies) rather than feeling safer. A very sad week and more to come with the lives of over 600,000 Dreamers here in an America under imminent threat. It is time to link arms together to protect American values of freedom and opportunity." CEO Reed Hastings.
Twitter
CEO Jack Dorsey took to his favorite platform on Saturday to have a say about what he thinks about the Muslim Ban.
The Executive Order's humanitarian and economic impact is real and upsetting. We benefit from what refugees and immigrants bring to the U.S. https://t.co/HdwVGzIECt

— jack (@jack) January 28, 2017
Uber
"We are working out a process to identify these drivers and compensate them pro bono during the next three months to help mitigate some of the financial stress and complications with supporting their families and putting food on the table. We will have more details on this in the coming days." CEO Travis Kalanick.
Nike
Nike chief executive Mark Parker has condemned Trump's executive order. "Nike believes in a world where everyone celebrates the power of diversity," said Parker. "Regardless of whether or how you worship, where you come from or who you love, everyone's individual experience is what makes us stronger as a whole. "It's deeply troubling that I will have to tell my children that Daddy might not be able to come home — to explain why the President has introduced a policy that comes from a place of ignorance and prejudice."
https://twitter.com/germanotes/status/825873119705497601/photo/1?ref_src=twsrc%5Etfw
Stay tuned to Brandsyanrio for more news and updates.