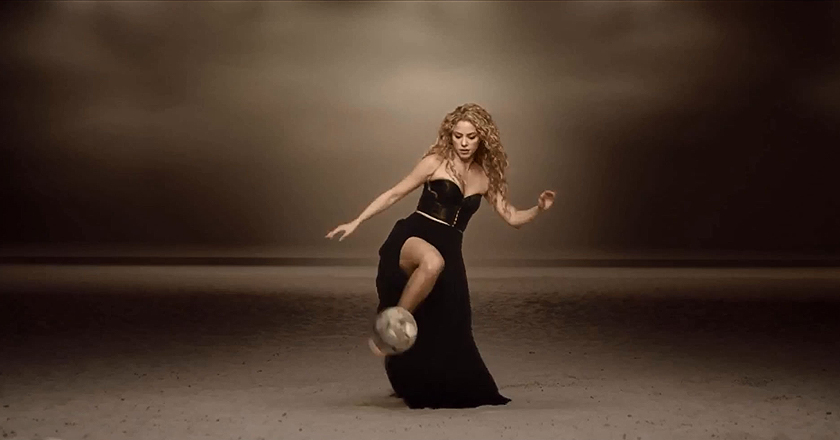 In spite of Facebook gradually decreasing the organic reach, social media networks are still the ultimate digital marketing tool for global and local brands alike. Last year, Dove, Kmart and Cornetto, bagged places for the top most shared brands on these platforms.
This year Activia, Nike and Coca Cola took over, with brands like Samsung and Pepsi, still in the top ten.
Unruly, the marketing technology company claimed that the speed of sharing videos has doubled year-on-year since 2013. Their rankings of the most shared ads are based on actual number of shares at Facebook, Twitter and the blogosphere.
According to Unruly's List of Most Shared Brands, Activia, a yogurt brand, was the Most Shared Brand Of 2014, with its Shakira La La La Ad, hitting almost 5.9 million shares. 
The ad, created as part of the World Food Programme, features a number of soccer players and was launched just prior to the World Cup 2014. The ad shared for 5,851,633 times broke all records and currently  stands as 'The Most Shared Video Ad of 2014'. 
Activia's Global Marketing Director, Nicolas Frerejean, was delighted at receiving the award for the most shared brand of 2014 and was quoted saying, "The video produced with Shakira in support of the World Food Programme has received an incredible response online, and it is amazing to see the campaign at the top of the charts as the most shared branded video of all time! Achieving this is also important in our approach of brand advertising, as viral or social videos have the ability to create a strong level of viewer engagement, and an active endorsement, which is a great measure of success."
Other brands to benefit from the World Cup themes included Samsung, Coca-Cola, Adidas and Nike, all bagging positions for the top ten shared brands. Samsung ranked second with 4.3 million shares in total from its two ads, #Galaxy11: The Training and #Galaxy11: The Beginning, with Nike coming in third at 3.8 million shares with The Last Game and Winner Stays, beating the official sponsor Adidas by a long margin. 
Other brands listed in the Top Ten Brands for 2014 included Coca-Cola, NBA, Budweiser, GoPro, Pepsi and Electronic Arts at the following rankings: