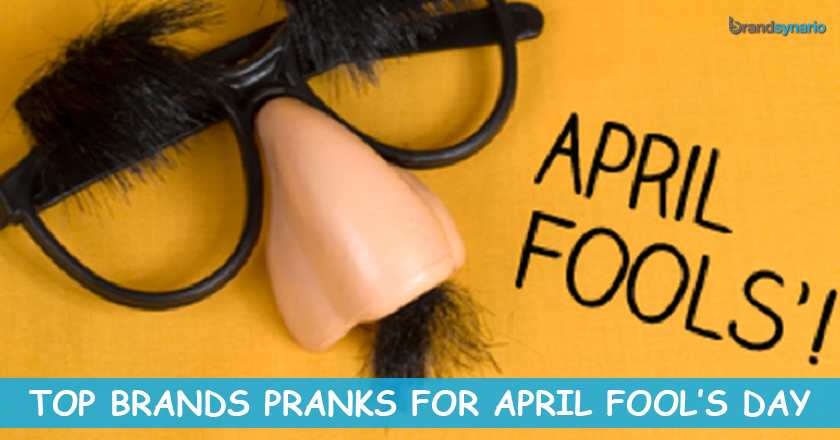 At some point of times even the most sanest brands of all can go insane, April Fool's day is one such day. Have a look at how the brands surprised their fans on this April 1st.
Samsung Fli-Fy
Samsung has come up with an excellent idea of Fli-Fy, i.e. offering Wi-Fi to everyone through pigeons carrying Wi-Fi devices, providing Wi-Fi hotspots, practically everywhere. Have a look at the promo video:
Google Maps
Google has gone completely insane at this April 1st as it converts its HQ into a Pokémon centre, while putting the users on a quest to collect Pokémon's from all around the maps, an interesting game for many of those Pokémon fans out there.
Domino's Pizza
Domino's Pizza U.K. has left every other brand behind when it came to being creative on this April fool's Day as it introduced an eatable Pizza Box, for Domino's Pizza Delivery.
HTC Gluuv
HTC has introduced a new concept of wearable gloves, thus allowing one to easily carry their gadget on their hands at all times, a strange yet impressive idea.
Lego
Lego has surprised its fans by offering a free turtle with its every delivery, making the concept of turtle delivery literally come to life.
Nokia
Nokia has been very active on social media lately, not leaving a single opportunity to engage with its fans. On this April fool's day Nokia shocked its fans as it posted a comeback of its most popular phone, 3310 as a latest addition to its Lumia series. The picture was one of the most shared on social media on April 1st.
Although many of the above seems much realistic but it is just too good to be true. Happy 1st April 2014.