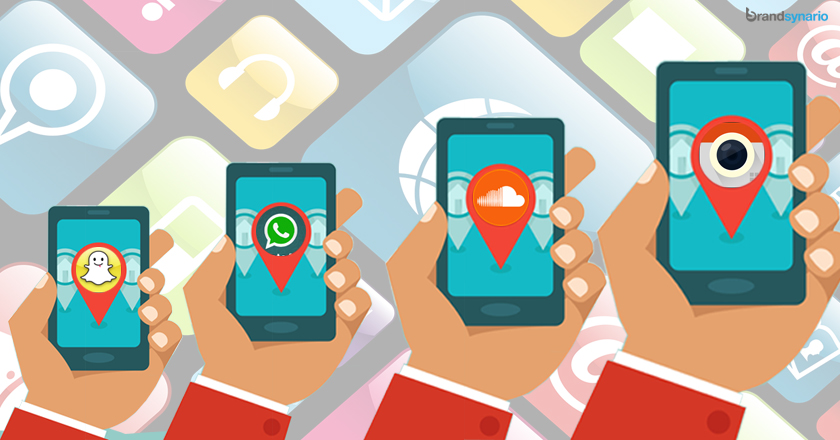 With the advent of smartphones, and a multitude of choices for Pakistani users, the usage of mobile-based apps is rising among younger and older customers alike. Pakistan is a vibrant market for people who are interested in availing various mobile-based app services.
Especially among the youth, the trend for on-the-go apps through which communications, entertainment, information hunt and social networking is carried out, is rising and it is here to stay.
Let's take a look at the most hyped-about apps for 2014, and how likely they are to stay in 2015 as well:
1. Snapchat
A photo-messaging application that immediately deletes the data sent from one user to another, Snapchat has been around as an application from 2012. However it became very widely used during 2014. A startup idea of three Stanford grads, one of the founders of this app, Evan Spiegel visited Pakistan as well.
Some prediction's even state that Snapchat is on its way to become a global camera. The app has gained vast popularity among teenagers and younger customers across the country. The concept of taking a snap, there and then, at a particularly enjoyable moment and forwarding it to your list of close friends became widely loved by the users.
2. Whatsapp Messenger
Whatsapp Messenger is so common among Pakistani users, it is one of the most primary apps downloaded by smartphone users, whether its iPhone or Android users. It has become the staple form of communication for a vast variety of users. Whatsapp groups are fast-gaining momentum and it has almost become a substitute for text messaging.
3. Viber
Viber, unlike whatsapp is not as widely used for instant messaging however, it is a very useful app, and most of the Pakistani smartphone users consider it a must-have.
When used with an internet connection, it allows users to make calls free of cost with other viber users. It is compatible for iOs, Android and even Windows users, and can be used on PCs and laptops as well.
These features and functionalities are very important for an average Pakistani user, thus the cause of its mass usage.
4. 2048
2048 was a game that became an instant sensation globally. It has tiles, aand a numerical puzzle, it is a very simplistic format but very addictive. Any user immediately gets hooked to the fun playing format of this game. After level-wise games such as Candy Crush and Flappy Bird, the fresh gaming perspective was very appealing to most users.
5. Line Messenger
This is a Japanese Application for instant messaging and communications. It has also gained mass popularity among teenagers. Widely used by Asian users, its format is similar to whatsapp and viber however it is a bit more fun. It's packed with goofy and quirky emojis and animations and there are so many emoticons that a user may not even use words at all for communicating.
6. Retrica
The one app for editing photos and clicking selfies that was most prevalent among Pakistani smartphone users. With 80 featured vintage filters, it is so well-loved by the average users that every other picture they take is through Retrica.
The app also has a photo booth and self-time help can aid in creating customized pictures, for posting on Instagram and Facebook.
7. Soundcloud
Soundcloud is an online music-surfing application for iOs and Android users. It is basically a website which later launched its own app. Other music-surfing apps such as Spotify, Grooveshark and iTunes do not have the kind of massive consumer-base like that of Soundcloud. In 2015, the amount of users for Soundcloud will increase. Ventures such as Coke Studio and Nescafe Basement also decide to upload their recent audio releases on this platform.