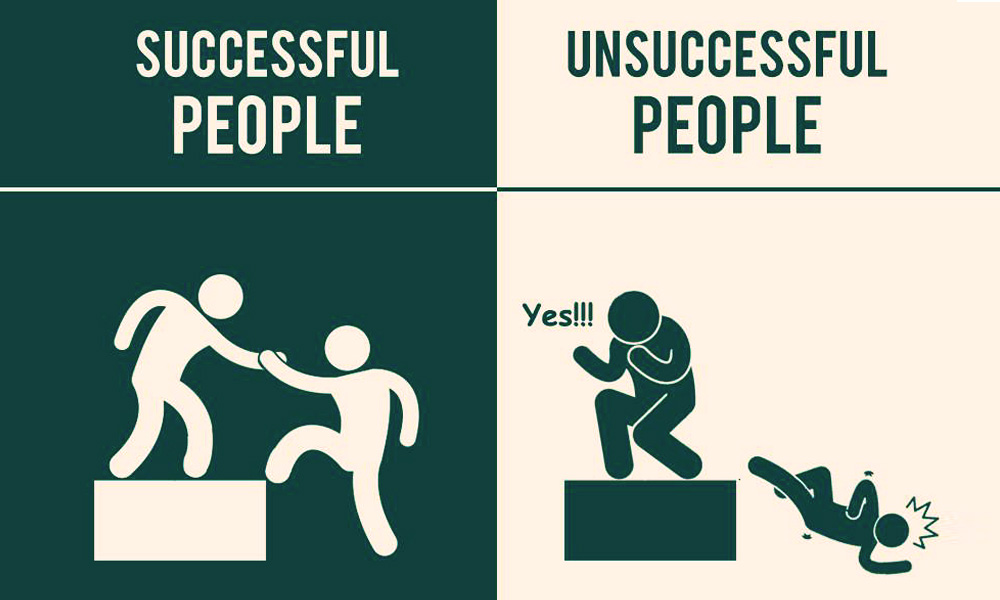 There are certain qualities that differentiate people from one another. Successful people display completely opposite traits from unsuccessful people.
A successful person is able to adapt to change and learn, unlearn and re-learn all kinds of things in life. Whereas an unsuccessful person always uses the same excuses and never adapts to the shifts and changes life throws at him.
Here are the 7 basic differences between an unsuccessful and successful person which may help you revise the concept again. Take a look:
Accept Failures
Be responsible enough to step ahead and accept failures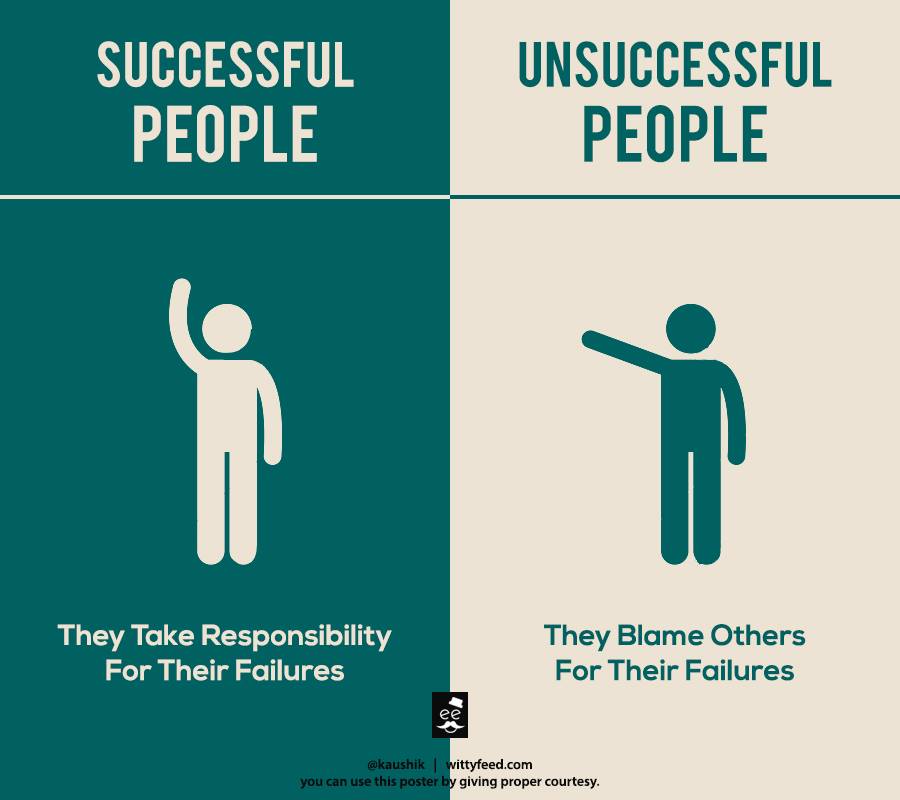 2. Forgive and Forget
Successful people often forgive and forget.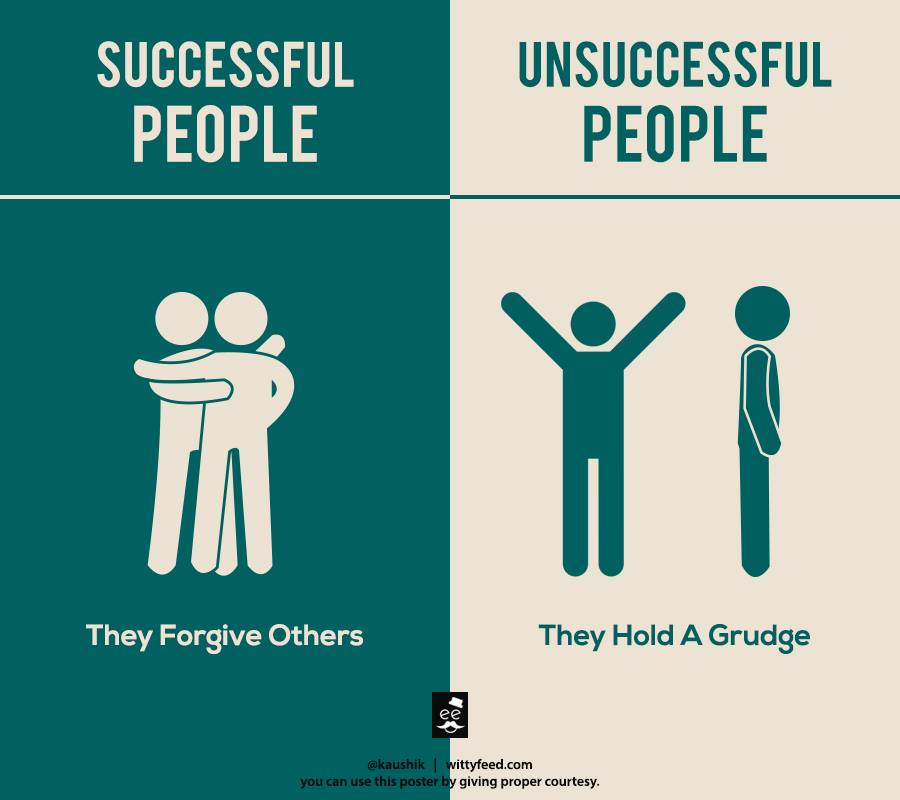 3. Lifelong Learner
Stay a learner all your life.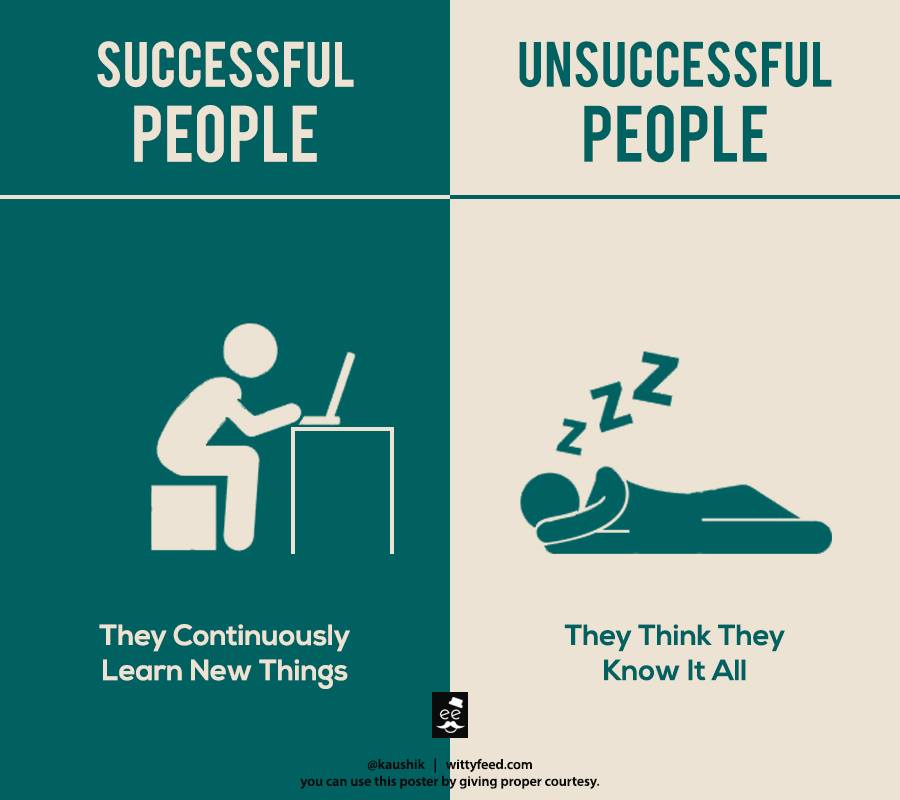 4. Focused on Ideas
Discussing people will not take you anywhere.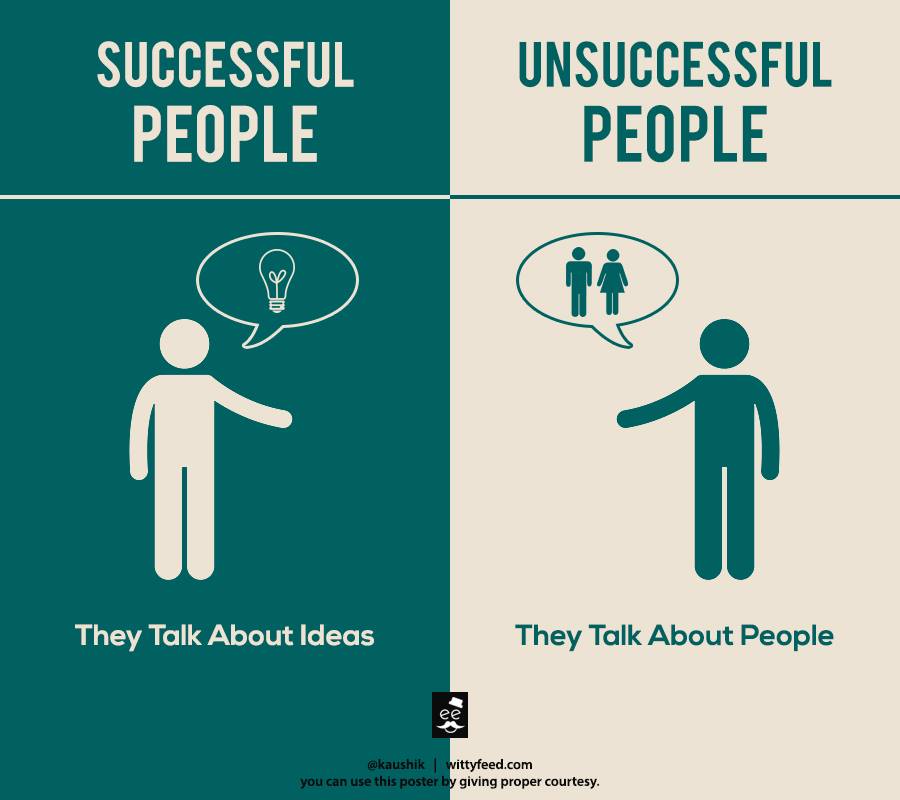 5. Motivate Instead of Criticize
Start motivating and stop criticizing without any reason.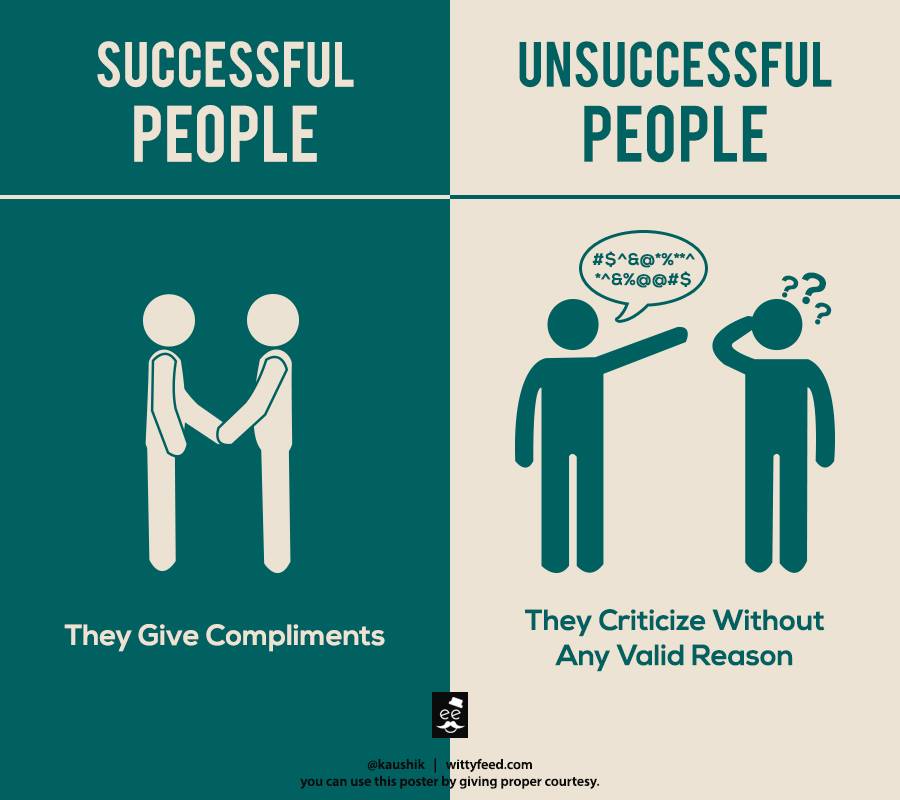 6. Adapt to Change
Change and taking risks is good.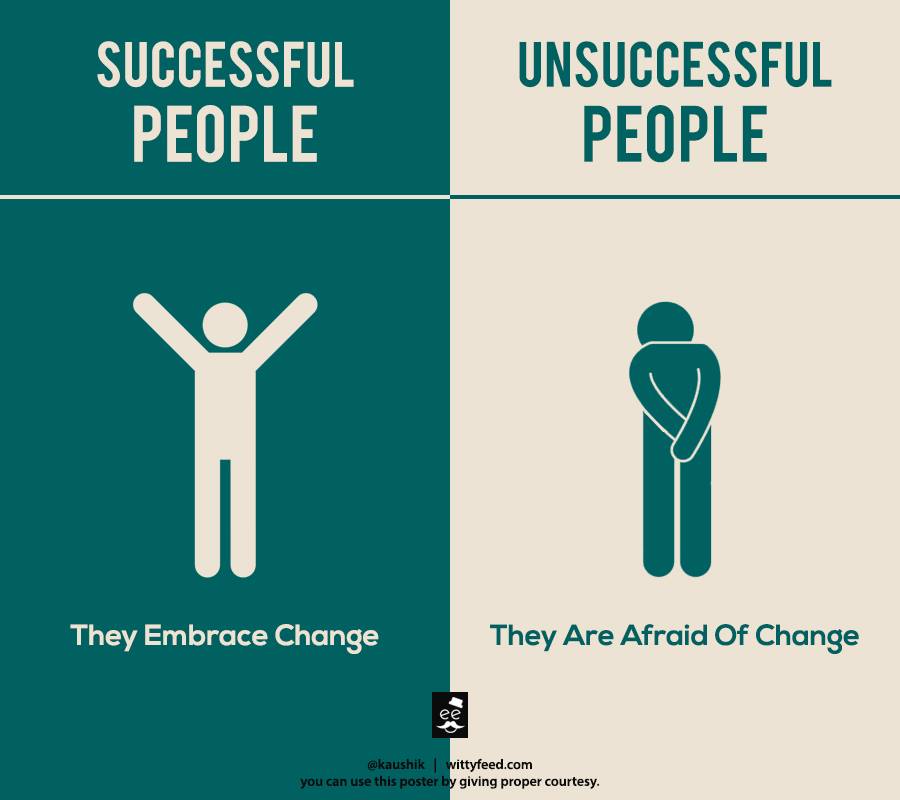 7. Growth-Centred
Help others to grow and you will grow even more.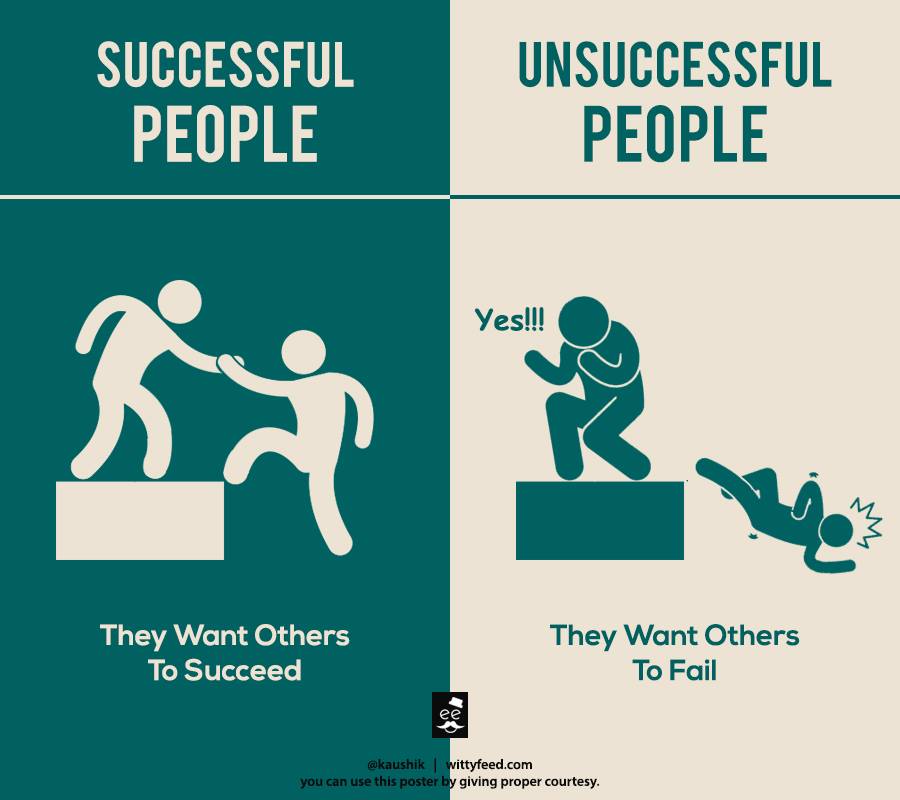 How many of these traits form a part of your Personality?
Here is to hoping that you will be able to inculcate and adapt to all kinds of traits that make a person successful in the long run as well as short run.
Stay tuned to Brandsynario for more motivational posters and inspirational ideas!
Image Source: WittyFeed