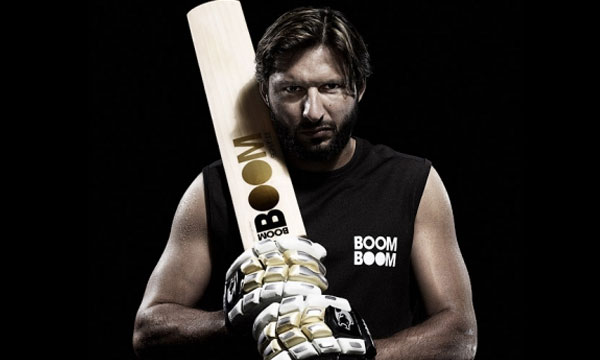 Guess who made it to the 'Top 6 Highest Paid Cricketers' list? That's right, Boom Boom Afridi! According to a report by KhaleejTimes, Shahid Afridi is the 6th highest paid cricketer, amongst all others in the world.
The report has based the ranking on the amount of money the players receive from their respective cricket board as well as the brand endorsements they receive.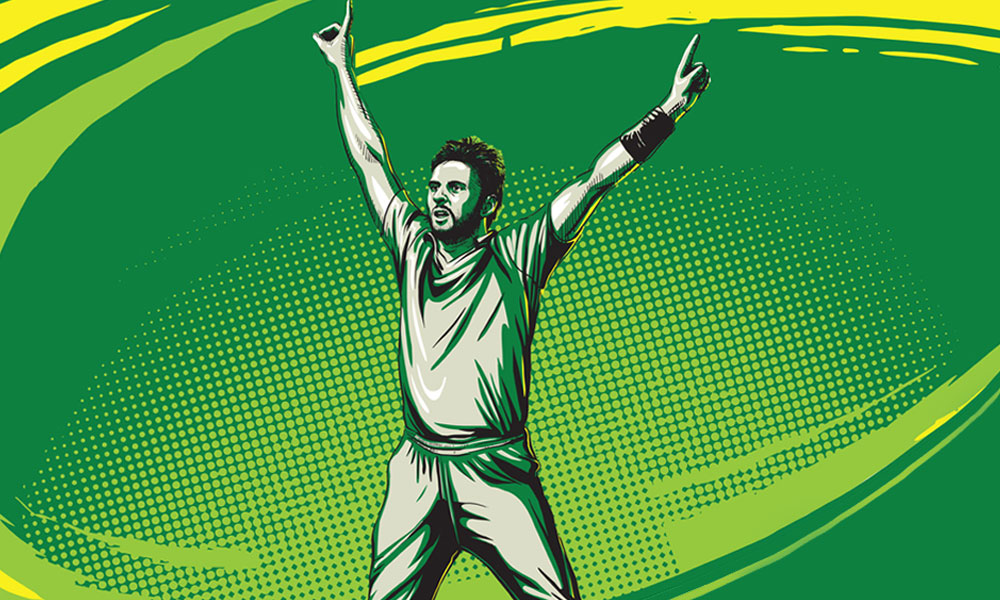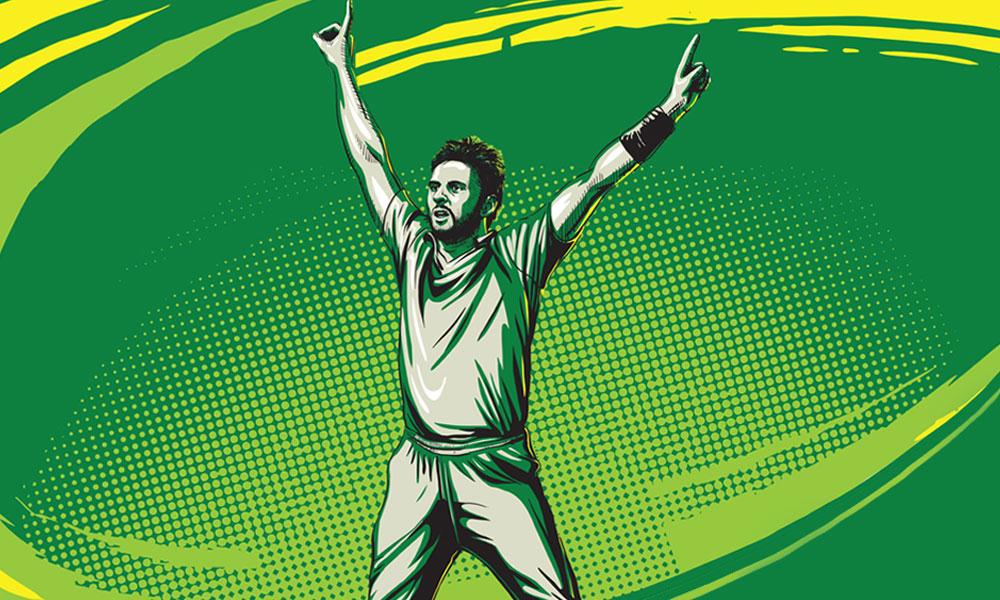 For Pakistani batsmen, a huge chunk of their income comes from playing T20 series, according to the report. At number 1, India's MS Dhoni takes the lead, earning $5.7 million from the board, and receives $23m from endorsements, adding to an annual amount of $28.7m .Whereas the young skipper, Virat Kohli, who is also an enjoyable talent to watch is right behind earning with $6.9m as salary and $18m as endorsements, annually earning $24.9 million.
Chris Gayle from West Indies places third earning $4.5m in salary, $3m in endorsements, adding to an annual $7.5m. India's Virender Sehwag placed fourth earning an annual $5.8m annually, as Shane Watson is right behind with $5.5m/yearly. Boom Boom, Shahid Afridi is 6th on the list, earning $2.3m in salary, $4m in endorsements, and an annual sum of $6.3 million.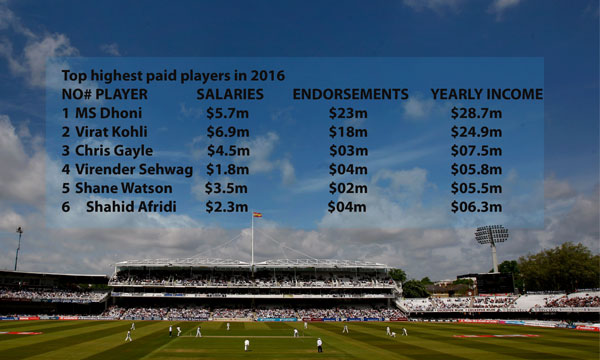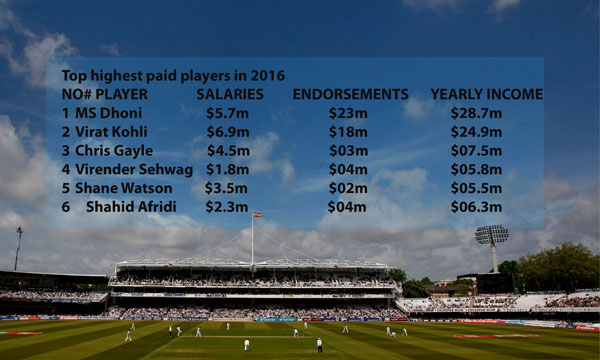 Stay tuned to Brandsynario for more updates.