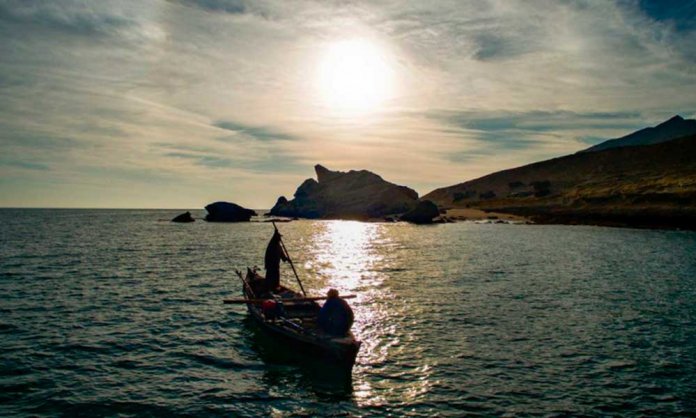 A hidden heaven in Southwestern Pakistan called the Kund Malir beach, has made to the list of Top 50 Beaches in Asia at #48.
The beach located in the province of Balochistan, and is considered as one of the country's most beautiful and exotic places as well as a hotbed for Tourism.
https://www.youtube.com/watch?v=s8sA4ivtH8E
Located at the bottom edge of Hingol National Park, Kund Malir is home to shorelines which are literally untouched and it rests between deserts and mountains resulting in a breath-taking view.
This golden beach should be part of the bucket list for people looking for tourism in Pakistan.
World Tourism Numbers Hit Record 1.18 billion in 2015: UN Report
They could venture off the coastal highway to relax on the smooth and silky sands of Kund Malir and gaze at the mesmerizing waves and enjoy a taste of paradise far away from civilization.
Top 50 Asian Beaches
The FlightNetwork's in-depth list of Asian beaches gives a clear picture into the stunning shores and hidden gems that exist in Asia.
The list was prepared by collecting knowledge from 600 journalists, editors, bloggers and various agencies, who are all experienced travellers.
Scoring for Kund Malir
Sheer Untouched Beauty: 

9/10

Remoteness: 

10/10

Sand and Water Quality: 

9/10

Annual Days of Sunshine: 

191

Average Annual Temp: 

24.5°C
With azure blue water and pristine sand, this beach would be a dream. – Marilyn Gardner, Freelance Travel Writer
https://www.brandsynario.com/27-pictures-that-prove-balochistan-is-beautiful/
How to Get There?
It's best to reach Kund Malir through Jinnah International Airport in Karachi. To get there from North America you can take a connecting flight through Jeddah, Doha, Istanbul, Dubai or Adu Dhabi.
For Europeans, they can travel through London or Frankfurt to arrive in Pakistan.
Once in Pakistan, foreigners can easily reach Kund Malir by driving along the Makran coast highway between the cities of Karachi and Gwadar or book a ride through a touring company.
Stay tuned to Brandsynario for more news and updates!